This pen is available with an Extra Fine, Extra Flexible nib. The nib goes from EF-BB with no problem. The nibs and Feeds have been modified to do this. The flow has also been adjusted. If you have never used a flex nib, its very wise to contact me first to see if a flex nib is for you. These nibs are beautiful to write with and can really add amazing character to your writing style, but the nibs are soft. This means, the room for error is less than a standard nib. And too much pressure, or too much pressure at the wrong angle can bend or spring tines.
Stipula and Chatterley Pens continues to make it's mark in the modern fountain pen market with this beautiful oversized Faceted limited edition fountain pen. The first for Stipula was the mottled green and black celluloid pen that we had made for Chatterley Pens last year.
This pen is made in the Etruria style that has distinguished Stipula as a high quality pen manufacturer. Once again the collaboration of the minds at Chatterley Pens and Stipula apply ingenuity and style into to a blend of old world class and new age technology. This piece is considered an oversize pen, as it is larger than most of the previous Etruria's, however it carries traditional characteristics of the Etruria line. You notice the clip, size of the nib, and the way the pen is shaped you will see the that Stipula has followed through with their commitment to their users, providing a very nice fine writing instrument.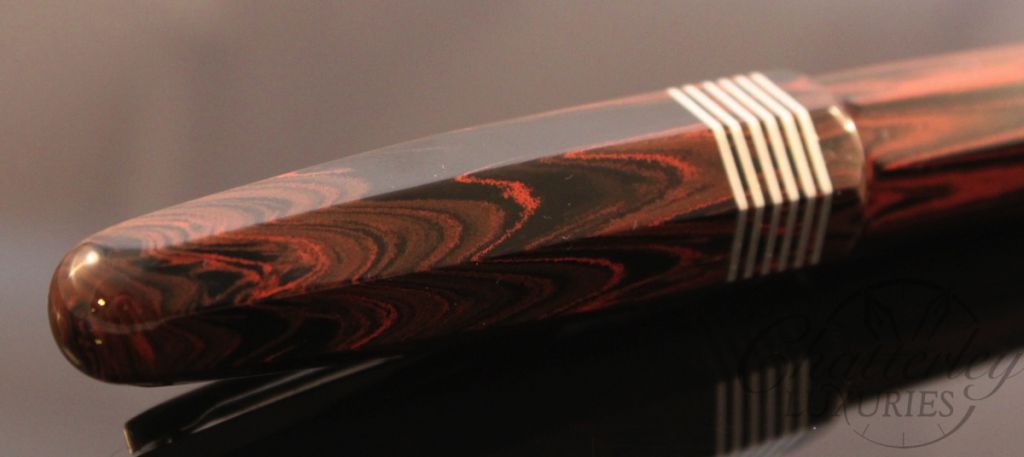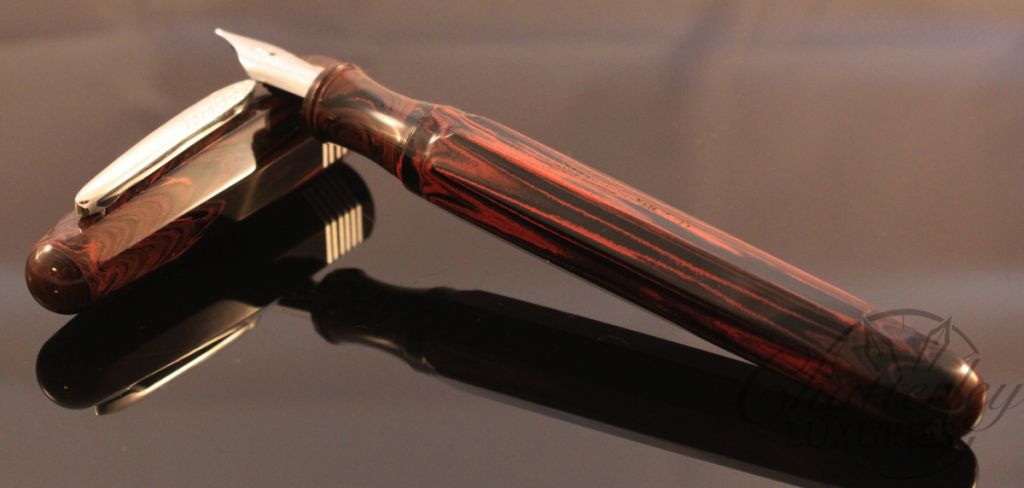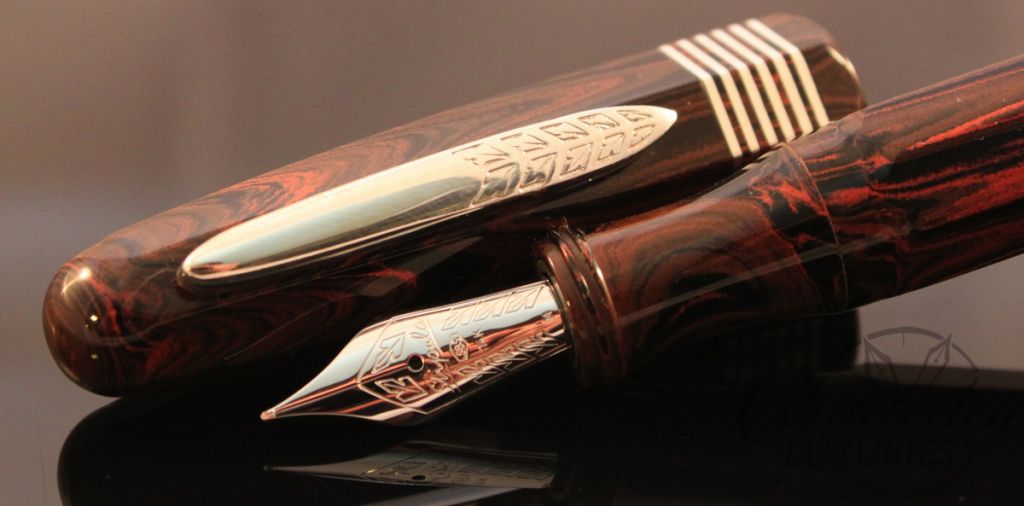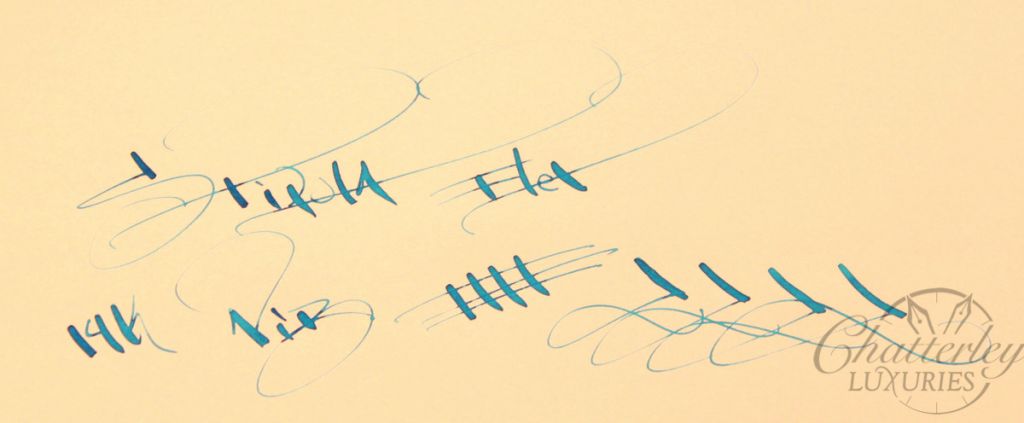 Crafted in Firenze, the faceted Etruria features 8 sides, and this version is made from a reddish brown ebonite, producing a very classic and attractive pen. This shape and style is complimented by the way that the ebonite was cut, leaving the body with almost " wood grain " finish and the cap to be admired. Also this pen comes equipped with an in-house piston filling system. The clip is made of 925 sterling silver and the cap is fixed with 6 sterling silver rings, to accompany the 14kt gold single tone nib. This pen is a limited edition numbered to 5 world wide, and is available in in Extra Fine Flex, Fine, Medium, or 1.1 Stub. MSRP on this pen is $995