Taccia Limited Edition Reserve Earth in Tree Root Fountain Pen #01/50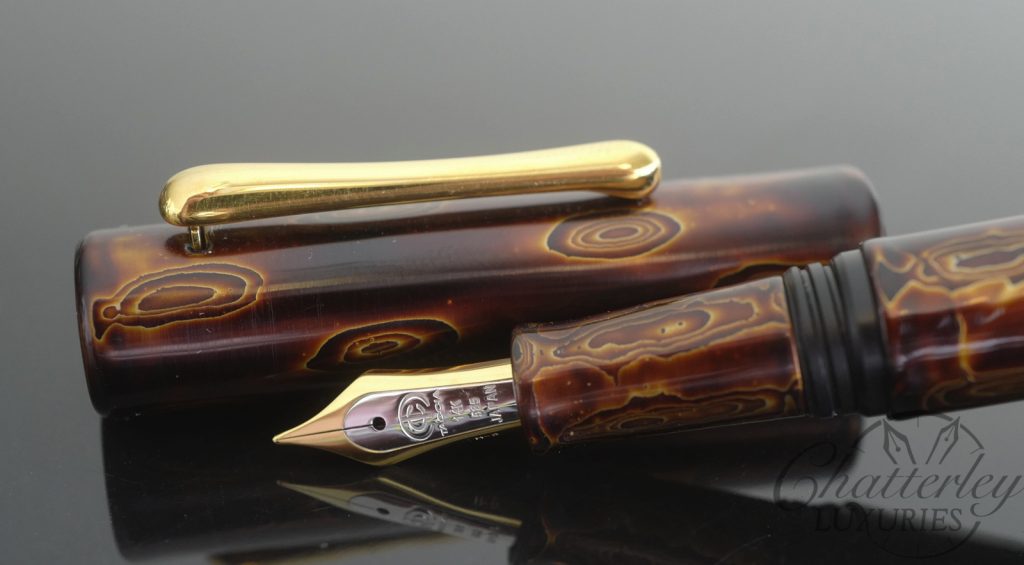 The Reserve Earth is made in 2 unique designs-Bamboo Shaft and Tree Root.
Both of these pens have a little texture to the design, but even more so on the Bamboo.
Both are made by the same Urushi artist at Taccia who is specializes in the old fashion way Urushi technique and he is very creative with his Urushi technique.
This is the same artist who made the TACCIA Snow Flurry LE.
Unfortunately during his making of TACCIA Bamboo Shaft and Tree Root TACCIA LE, this artist was forced to retired due to his heath issue.
Because of his departure from the Urushi pens making, only 8 Tree Root and 5 Bamboo Shaft were made although they are numbered to a limited edition of 50.
These pens are fitted with a 14-karat gold Japanese nibs (EF, F, Medium, Broad and Music).
MSRP $1195