Taccia Miyabi Hyakko-Hisho Kiwami Hakudou Fountain Pen
This pen has been lovingly used.  It does not come with box or papers.  It is equipped with an 18kt Broad nib.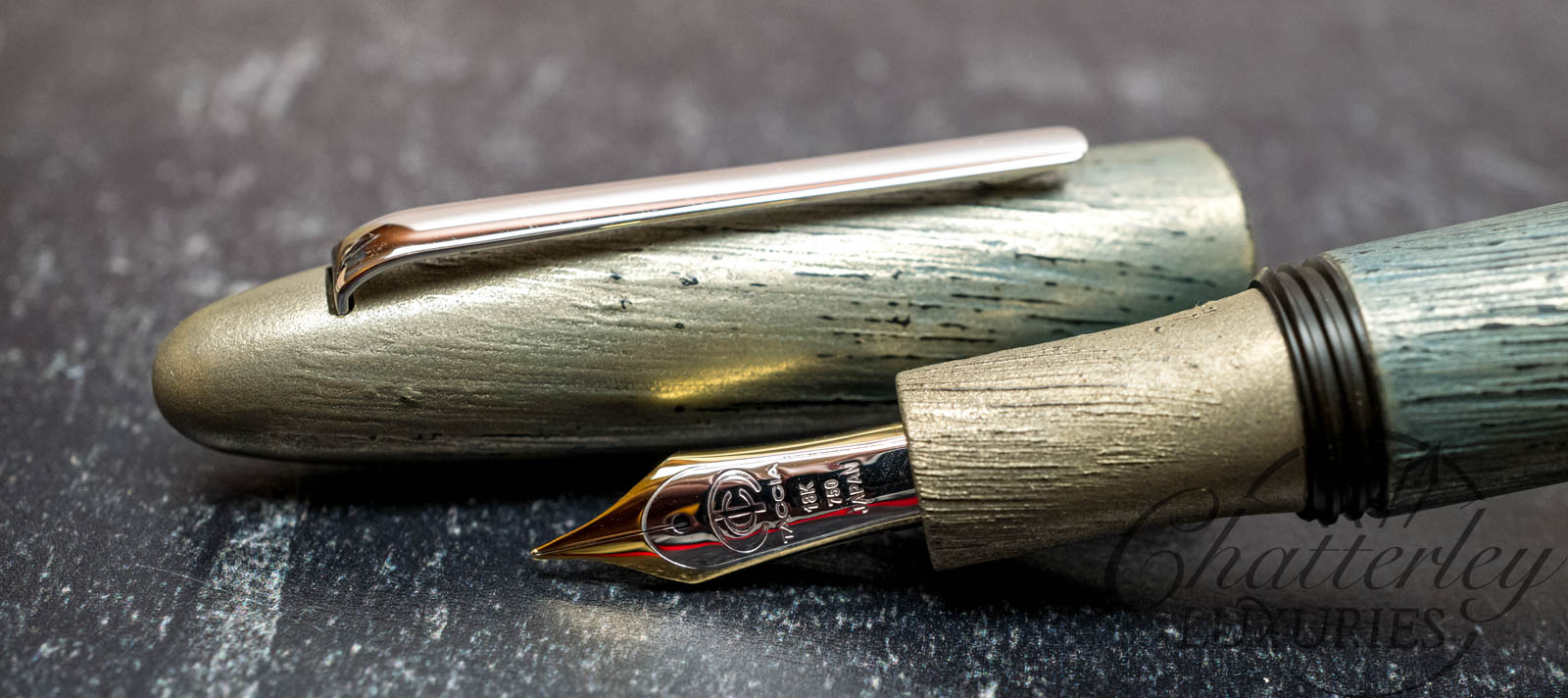 The lacquer work on the Taccia Hyakko-Hisho fountain pens is inspired by the age-old techniques recorded in the Hyakku-Hisho, an essential reference book registered in the 17th – 18th century. It describes the traditional techniques that have been passed down from almost all conventional crafts with over 20,000 materials.
Taccia Hyakko-Hisho fountain pens are made of ebonite with a hexagonal or round body and decorated in a Kawari-Nuri lacquer layer. Kawari-Nuri includes experimental urushi lacquer techniques in which different additives, materials, and techniques are brought together. The results are surprising with playful motifs in which chance plays an important role. The Taccia Hyakko-Hisho fountain pens are limited to 100 pieces per version.