Description
Visconti Alhambra Limited Edition Fountain Pen
This pen has just returned from the Visconti Pen "spa" where we had them replacing the filling (as a precaution).
This pen comes with box and papers and comes with a Medium 18k nib.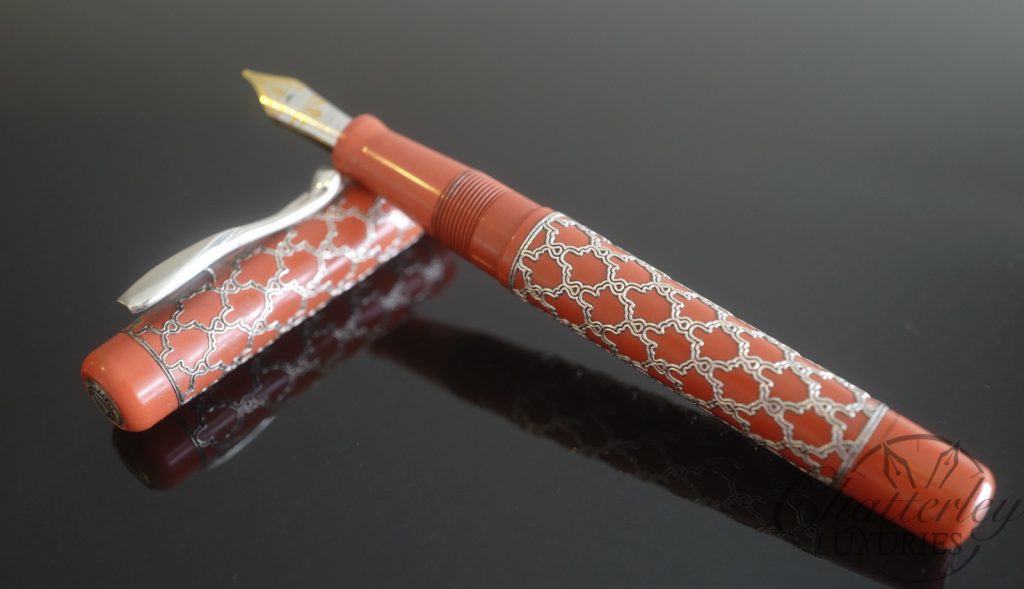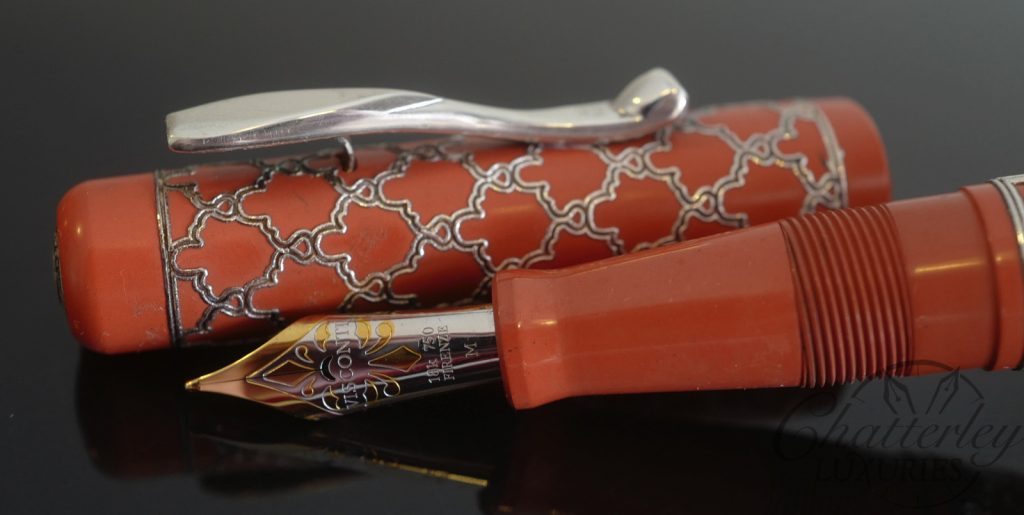 Visconti honors the Alhambra Palace which has often been referred to as the "eighth wonder of the world" by reason of its unique architecture and artistic ornamentation. On the highest point in Granada, Spain, rise the red walls and towers which surround Alhambra, the "Red Palace". In recognition of the painstaking detail of the Palace that took Spain's most creative artisans several artisans several centuries to construct and decorate, the Alhambra is the most labor intensive filigree overlay pen ever produced with over 100 handcrafted steps in production. The filigree personifies the magnificent lace-like ornamentation prominent throughout the Palace's architecture. The Tuscan red ebonite exemplifies the red walls and towers which protected the Palace through centuries of enemy attacks.
-Tuscan red ebonite barrel with sterling silver filigree overlay.
-All trimming is in sterling silver.
-Utilizes Visconti's High-Vacuum Power Filler filling system.
-Two-tone 18kt FINE nib engraved with the emblem of Florence.
-The ink feed is hand carved from ebonite and designed with its own anti-drip system.
-Magnificent hand-tooled wood and leather presentation box.