Visconti Arcadia Overlay Limited Edition Fountain Pen
This pen is like new, it comes with a Visconti box.  It has one of the most elegant overlays done by Visconti, the same overlay style as the more known Empire. It has an 18k Medium nib and fills via Power Filler.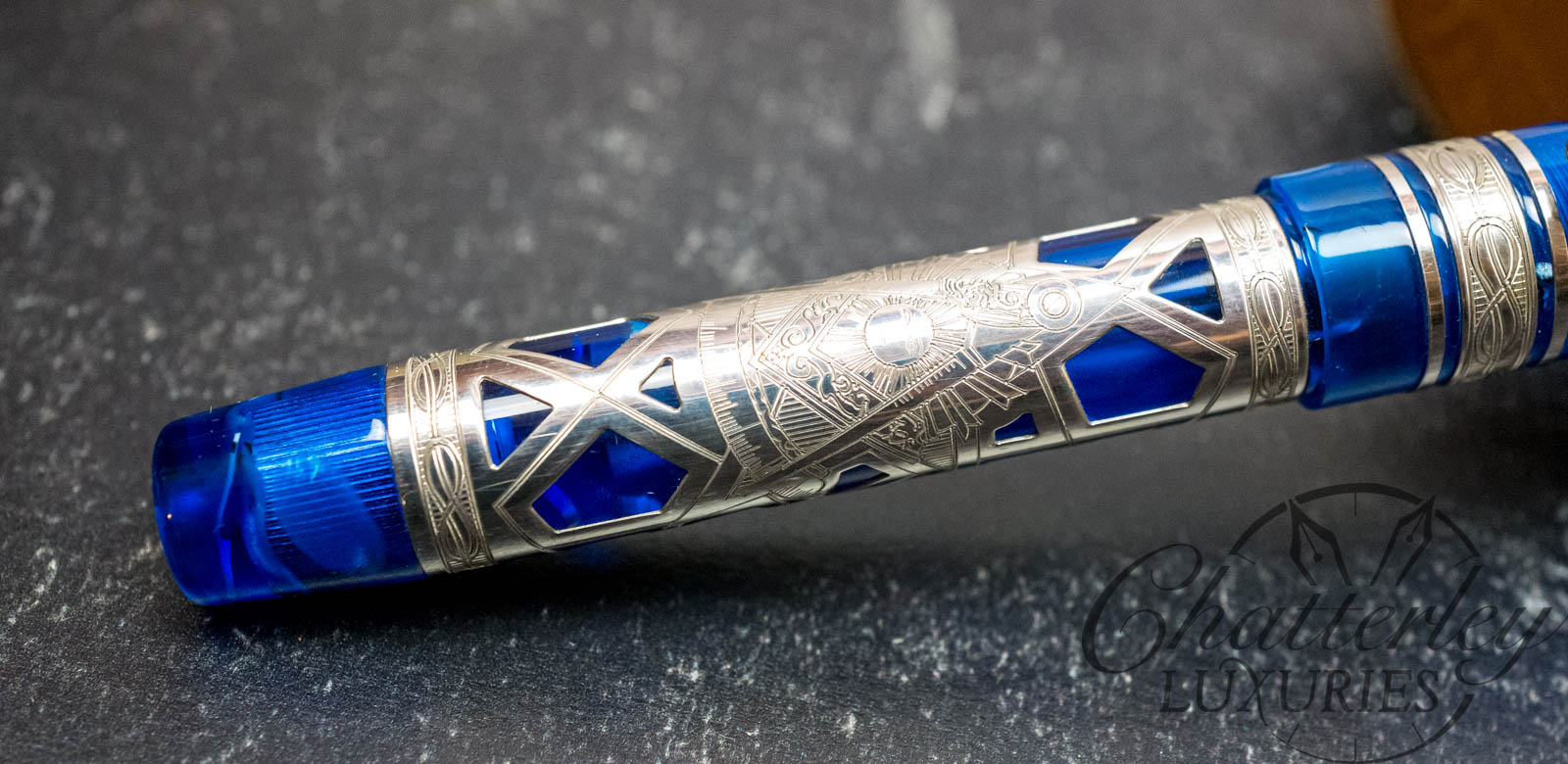 Visconti is pleased to present the new Empire fountain pen, an instrument that, at the same time, combines beauty, elegance, and technique.
Manufactured in an astonishing translucent imperial blue with unique mother of pearl accents.
The filling system is the famous "Double Reservoir Power Filler" and due to the translucent material, the level of the ink, is visible in both reservoirs. A matching ballpoint is the perfect complement to this writing masterpiece.