Visconti Divina Dario Argento Limited Edition Fountain Pen
In stock and ready to ship!
Contact us for our Chatterley Loyalty discount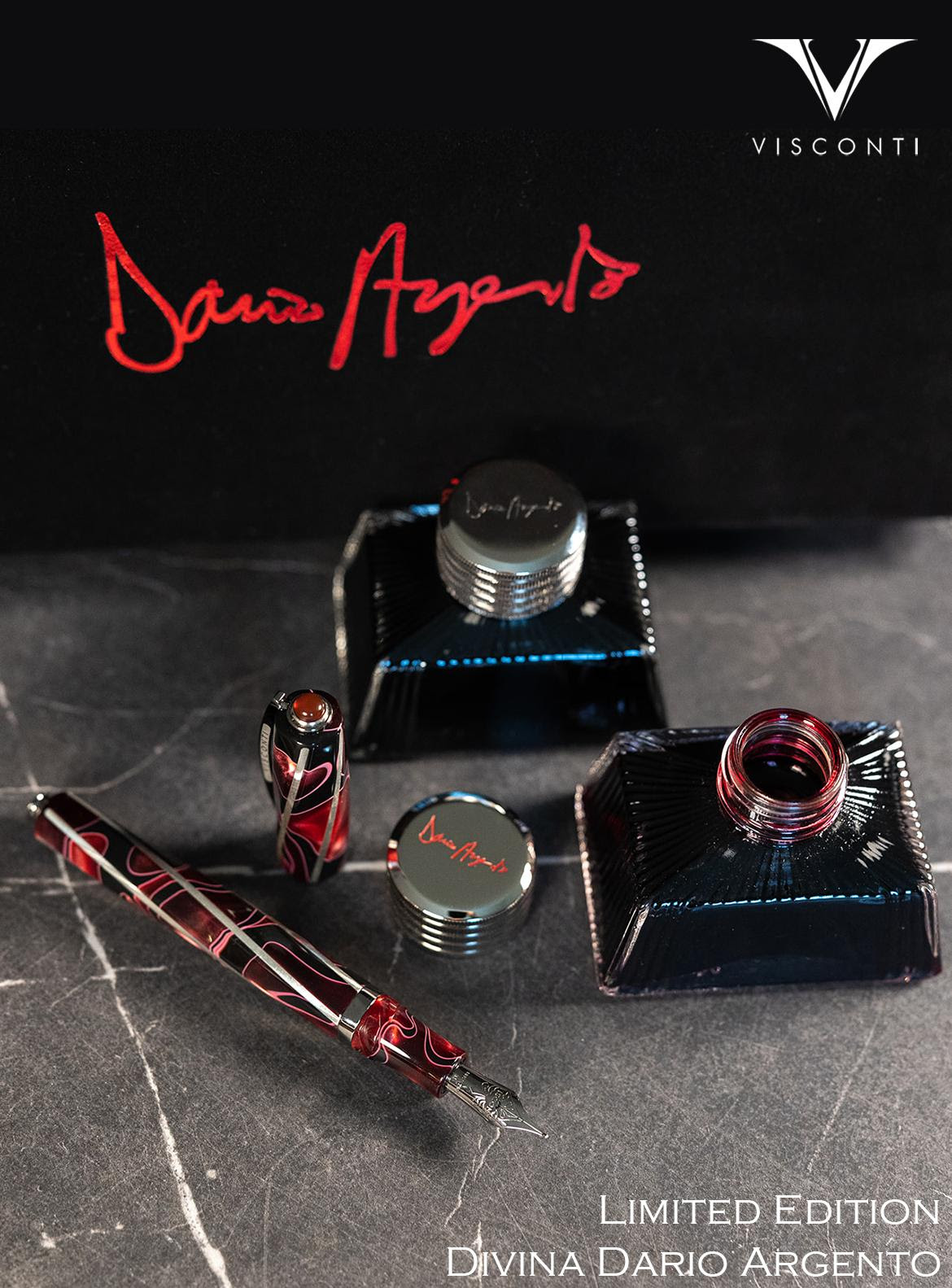 Visconti is delighted to announce the launch of the new Divina Dario Argento, a spectacular new limited edition celebrating the career of an Italian cinematic Maestro, Dario Argento, best known for his works "Deep Red," "Suspiria," and "The Bird with the Crystal Plumage."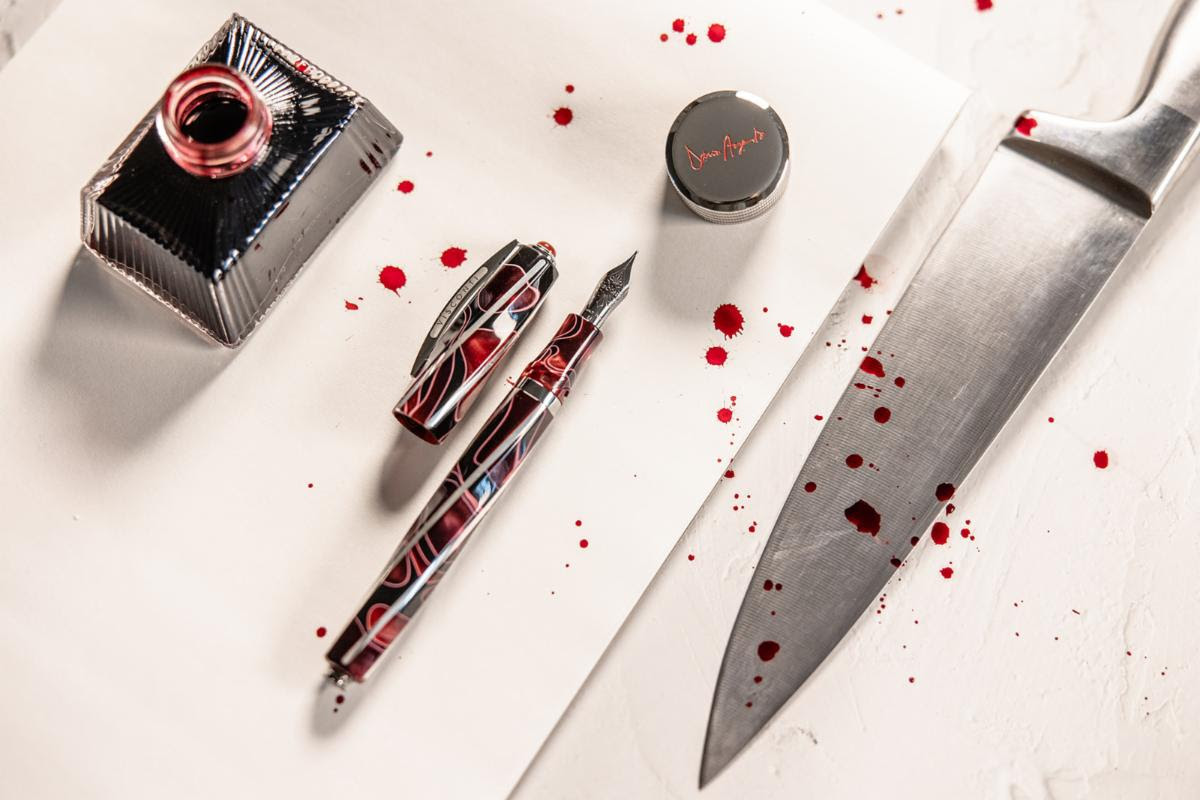 Inspiration
With over fifty years of experience in the cinematic industry, Dario Argento is recognized worldwide as the master of thrill, and his movies as unmistakable, precious gems of cinema, imbued with mystery and terror.
His art teaches us that reality is deceptive, that life in its depths is quite different from what appears on the surface. Through his eyes we are able to grasp the fascination of darkness, to experience personally the horror of the soul.
His way of narrating the world inspired him to collaborate with our artisans to create a pen that emulates the macabre, yet remains elegant and refined.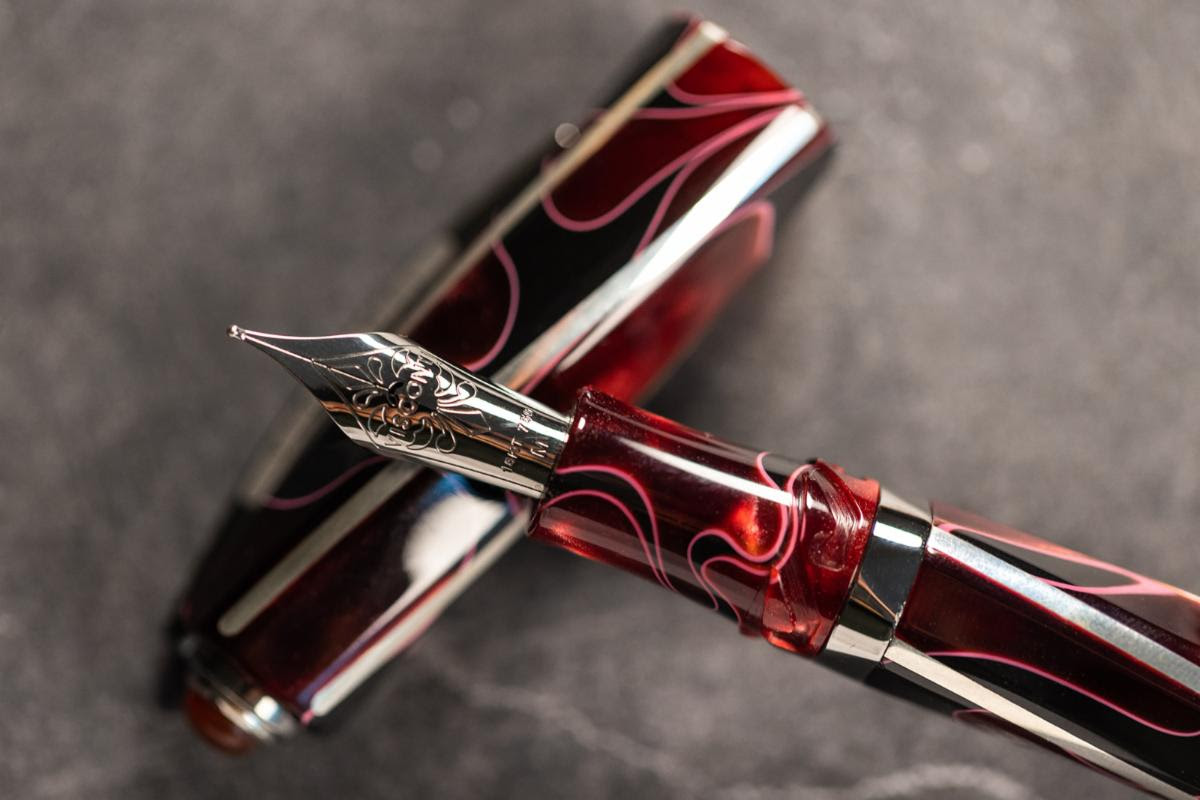 Dario Argento Design
Dario Argento selected Visconti's iconic 
Divina
 for this special edition: with sterling silver threads embellished into the pen, hand applied one by one. A red carnelian stone is set into the cap and a red and black acrylic swirled resin for the pens body, replicating imagery of a puddle of blood that fades into darkness.
The 
Divina
 Dario Argento is a limited edition of only 50 pieces.
18kt ruthenium nib accented by shimmery bordeaux and black swirls of resin.
Limited Edition Packaging
The box dedicated to this collection is reminiscent of Argento's film set: it is covered in black velvet, precious and elegant. The surface celebrates the great Maestro with his signature in red, once again contrasting with black. Inside, the limited edition box contains a lithograph of the original sketch of the pen, signed and numbered, together with two personalized ink bottles in bordeaux and black.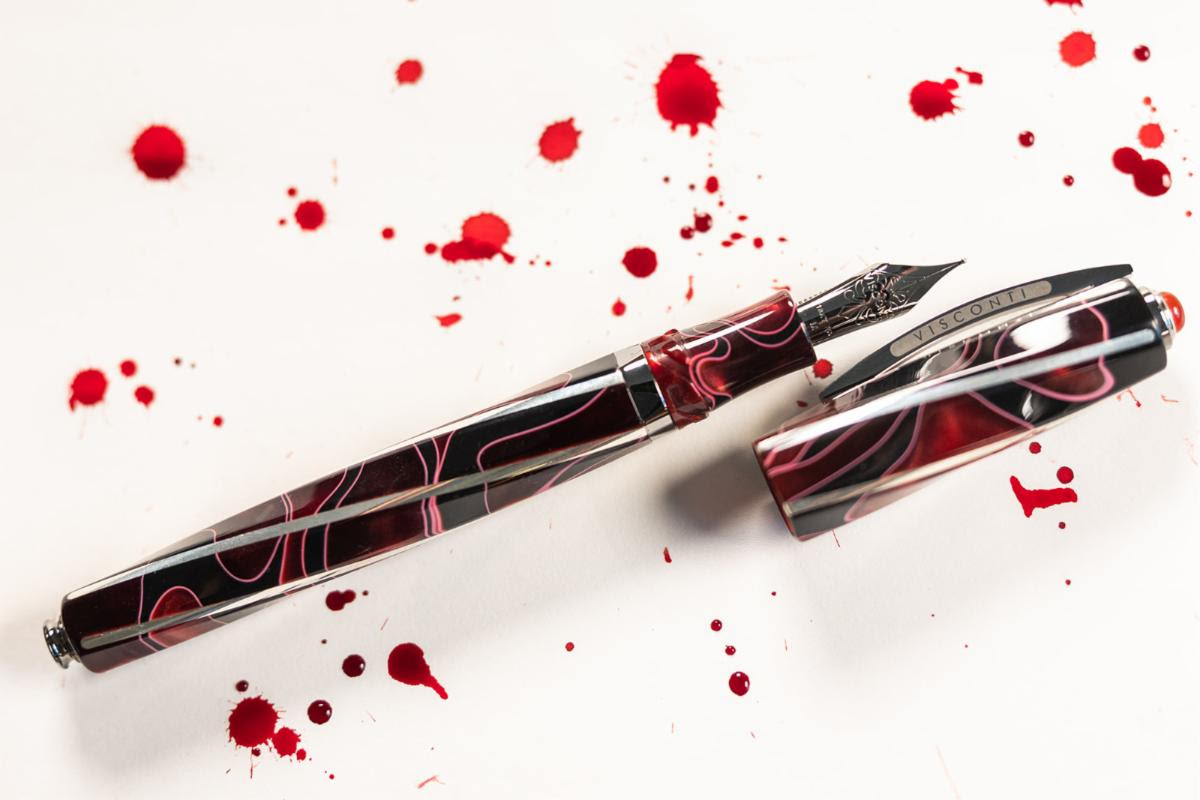 The 
Divina
 Dario Argento is available in fountain pen only, limited to just 50 pieces worldwide, and is presented in a special limited edition collectors gift box. Each pen features Visconti's pull & turn piston fill system and is further enhanced with Visconti's in-house 18kt ruthenium nib available in EF, F, M, B and Stub.
Here is a video of how the Divina model of pens with the silver inlay.
MSRP – $1,795.00
Edition: Limited Edition of 50 pieces
Fountain Nib: 18kt Ruthenium: EF, F, M, B, S
Filling System: Pull & Turn Piston Filler
Material: Acrylic Resin and Silver
Trims: Sterling Silver & Ruthenium Plating