Visconti Homo Sapiens Limited Edition Ember Fountain Pen
Last one available for this sold out edition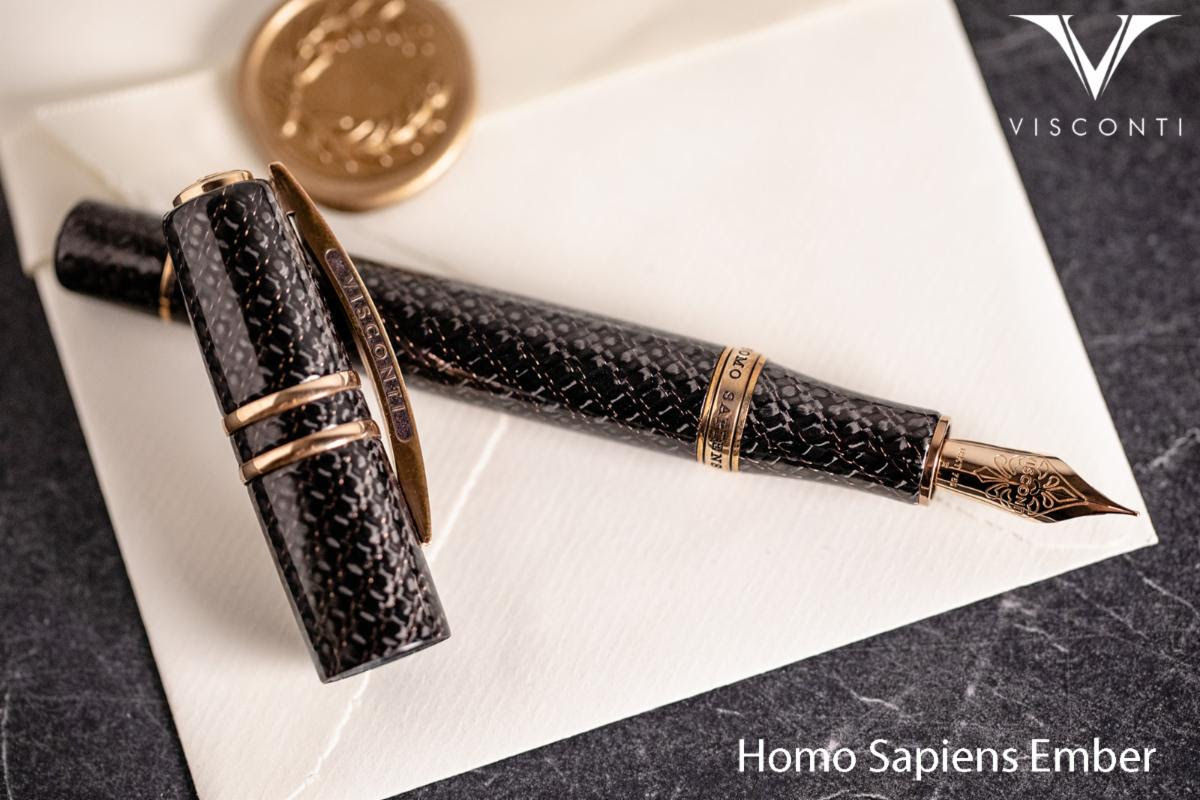 Once again Visconti pushes the boundaries of writing technology with the launch of its latest limited edition, the Homo Sapiens 'Ember'. For the first time in pen history, Visconti has combined fine carbon weaving with copper mesh to create an innovative and unique pen overlay. Visconti has turned this new material into the characteristic design of the Homo Sapiens, a Visconti manufacturing icon.
The material used in the Visconti 'Ember' is made using similar production techniques found in the automotive world. 3k carbon fiber is intricately woven with fine copper wire, before being infused with ultra-durable epoxy resins, the same resins used in the production of structural components for formula one race cars and motorbikes.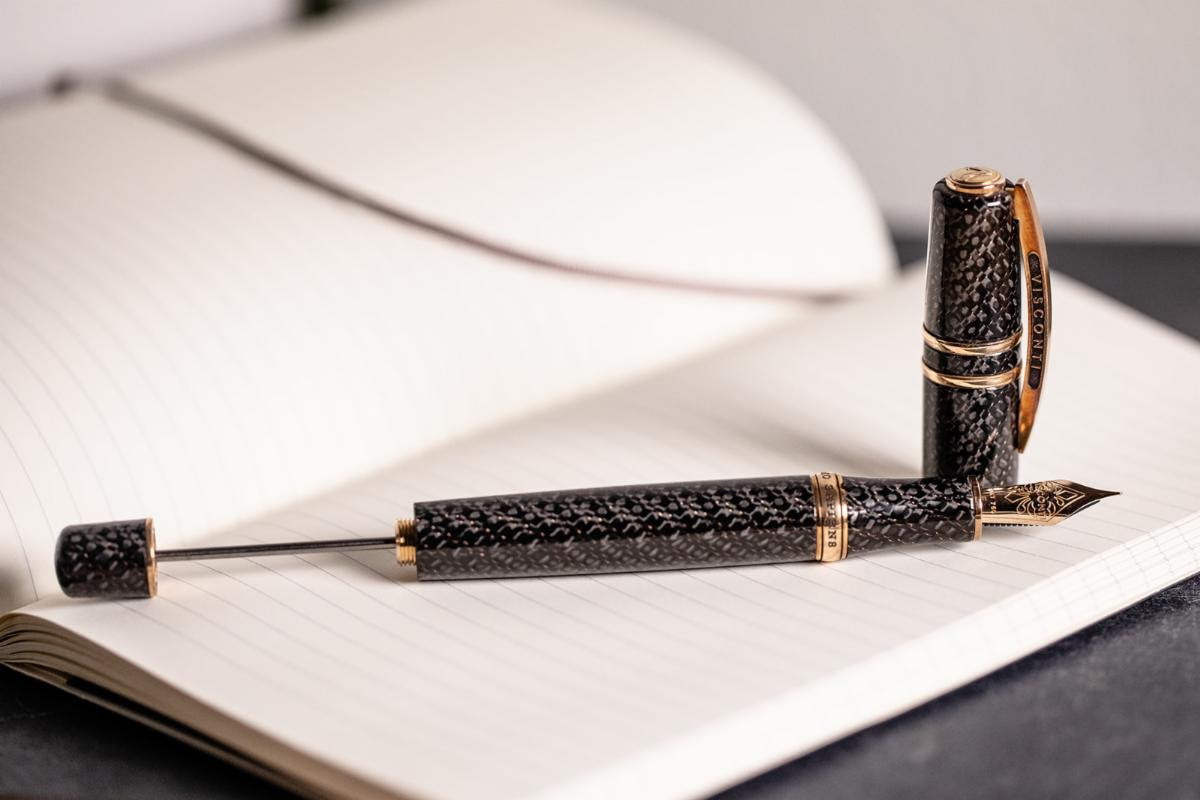 The material is made using a compression molding technique and is then laminated by hand inside a vacuum to obtain a smooth and glossy finish. After lamination the material finally enters a curing cycle at 130 degrees, which allows the material to pass from a semi-fluid to a solid state, and gives the material stability when used at lower temperatures. All stages of the manufacturing process are highly complex and require expert knowledge and detailed attention to obtain the desired results. Once the material is fully stabilized it is turned, cut, and carefully assembled into the Visconti Homo Sapiens 'Ember', accented by solid bronze trims.
The Homo Sapiens Ember is limited to just 288 pieces worldwide and available in both fountain pen and rollerball. The fountain pen features Visconti's popular 'power filler' filling system and in- house 18kt gold nib available in EF, F, M, B, and Stub widths. The Ember secures with a magnetic closure and is presented in a luxury gift box.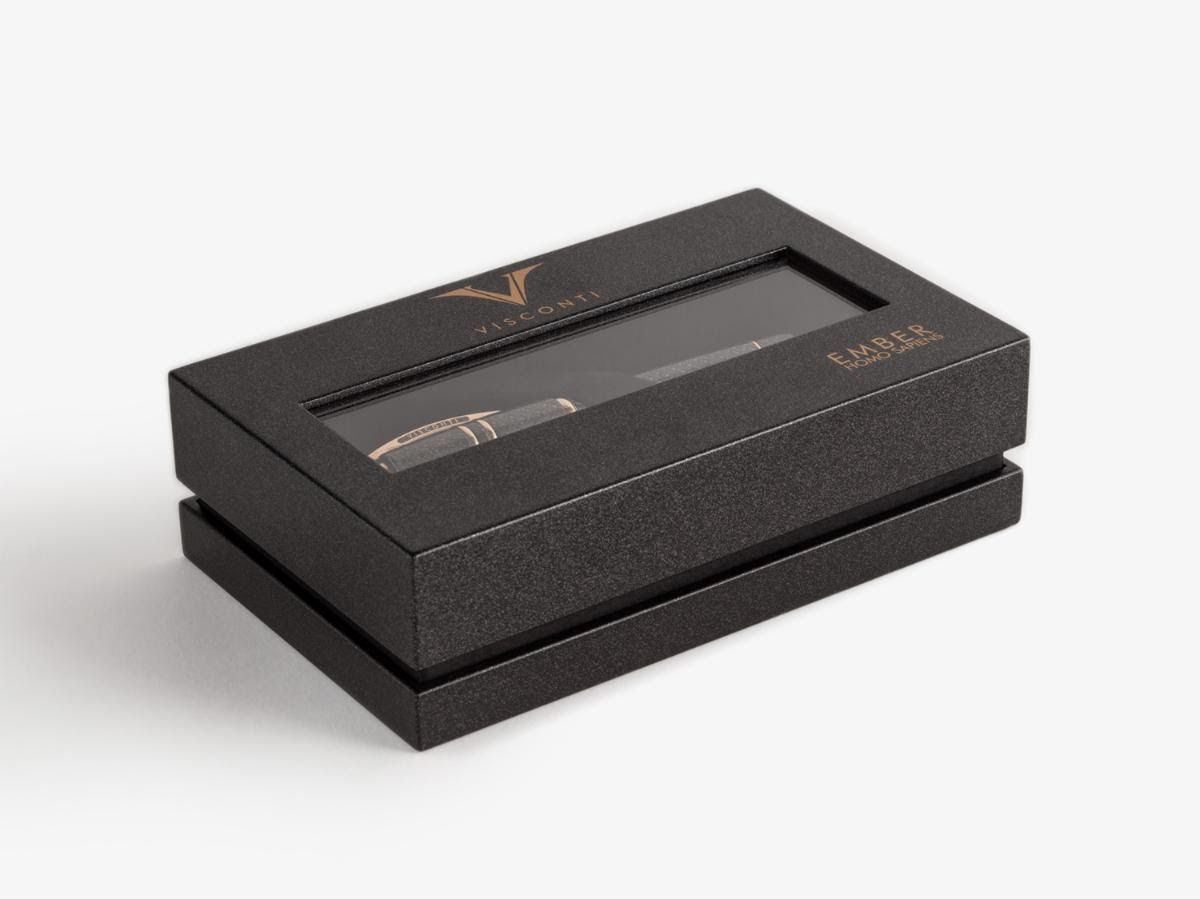 MSRP $1995