Visconti Homo Sapiens Travel Edition Set
Contact us for our Chatterley Loyalty pricing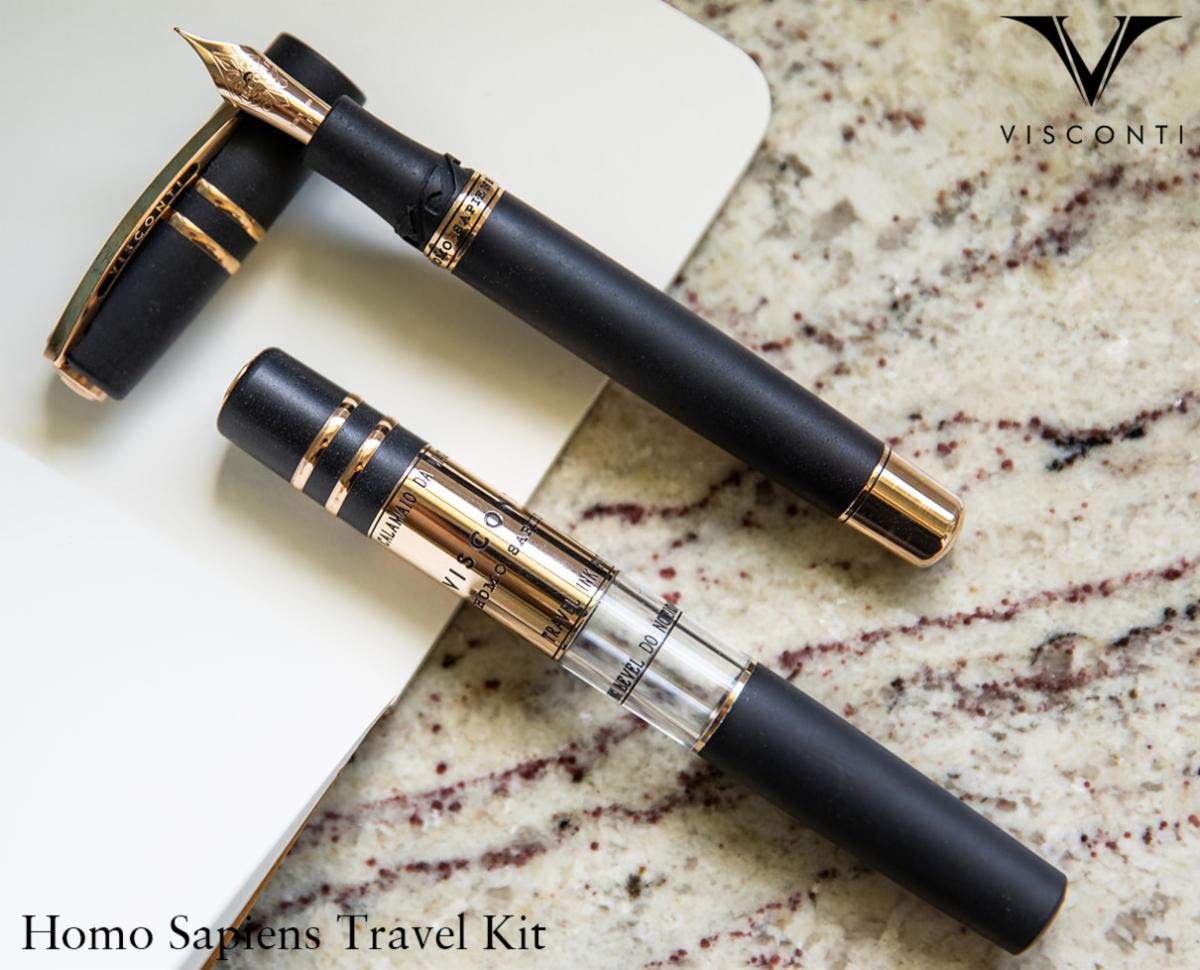 Visconti is pleased to announce the launch of the new and exclusive Homo Sapiens 'Travel Edition' writing set. Their iconic Homo Sapiens Bronze Age fountain pen has been uniquely modified with the addition of a solid bronze blind cap and packaged with a matching Homo Sapiens travelling inkwell. Both pen and inkwell are hand-crafted from Mt. Etna lava rock and completed with solid bronze trims. The set is highly collectable and limited to just 300 pieces.
Homo Sapiens Bronze Age
This new limited edition offers all the benefits of the original Homo Sapiens (see below) but also adds an element of surprise with a solid bronze blind cap.
Made from volcanic lava rock, the pen is virtually unbreakable, naturally hygroscopic and very comfortable to write with.
The cap closes with Visconti's patented 'hook safe lock'.
Features the soft, buttery smooth Visconti 18kt nib in rose gold to match the color of the pens trims.
Limited to 300 pieces worldwide.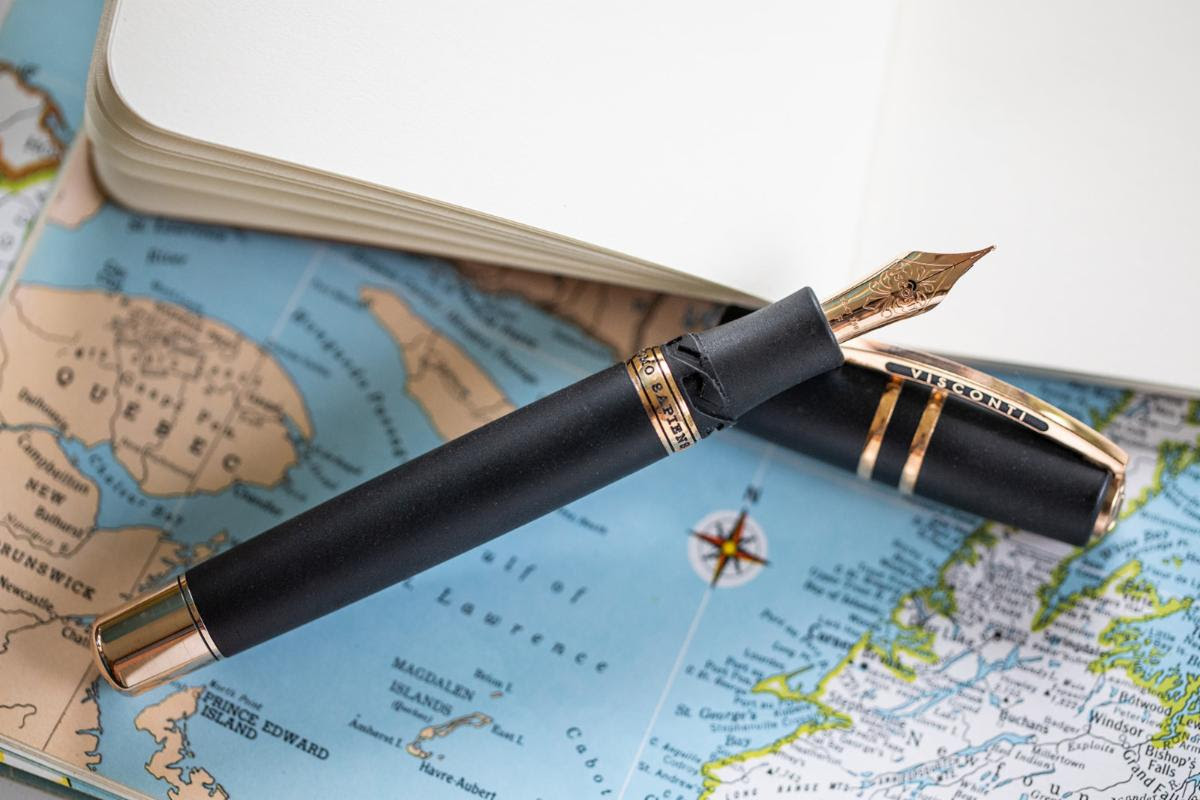 Homo Sapiens Travelling Inkwell
Originally designed in 1997, Visconti launch this new travelling inkwell out of volcanic lava and solid natural bronze materials to match this special edition Homo Sapiens bronze age fountain pen.
The travelling inkwell allows the user to fill the reservoir of most piston-filling fountain pens in an easier, cleaner, more efficient and satisfying way.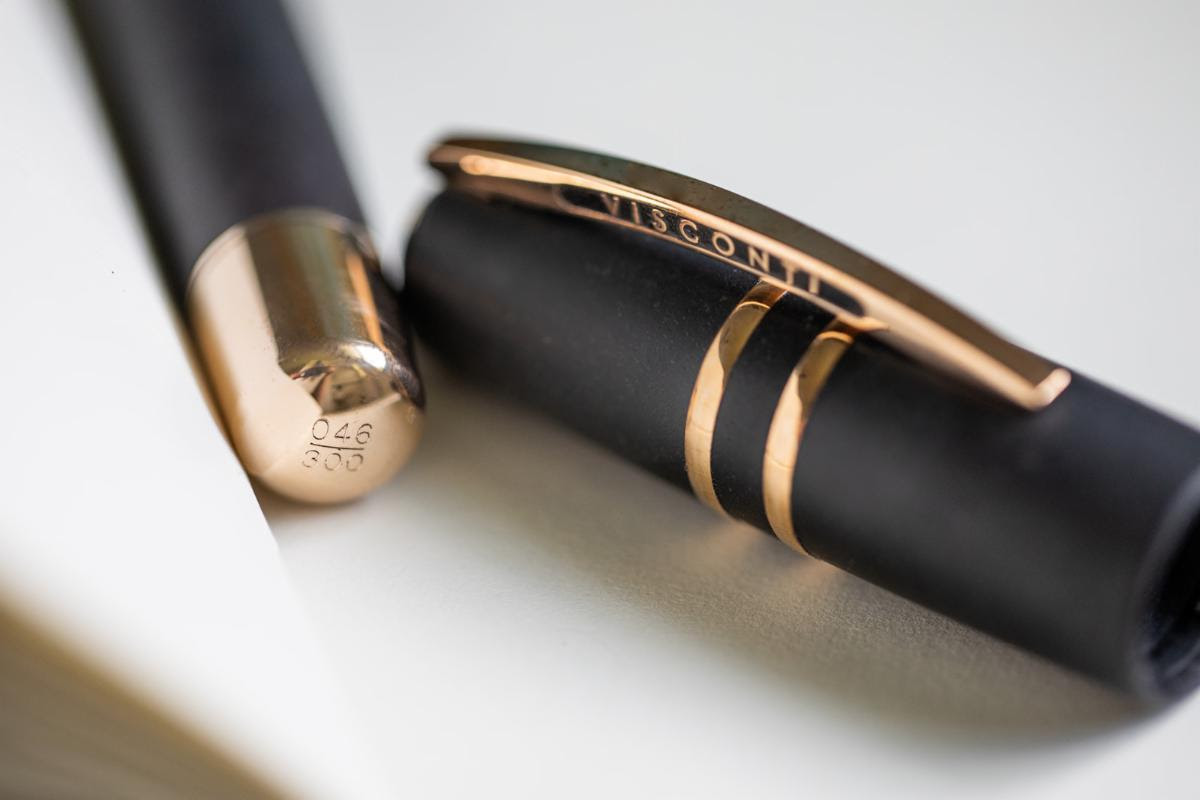 MSRP Bronze Age Fountain Pen Gift Set $1,195.00
Limited Edition: 300 Gift Sets
Fountain Nib: 18kt rose gold available in EF, F, M, B and 1.3 Stub
Filling System: Power Filler
Material: Lava Rock
Trims: Bronze