Description
Visconti il Magnifico Lapis Lazuli Limited Edition Fountain Pen
Contact us for the Chatterley Loyalty Price.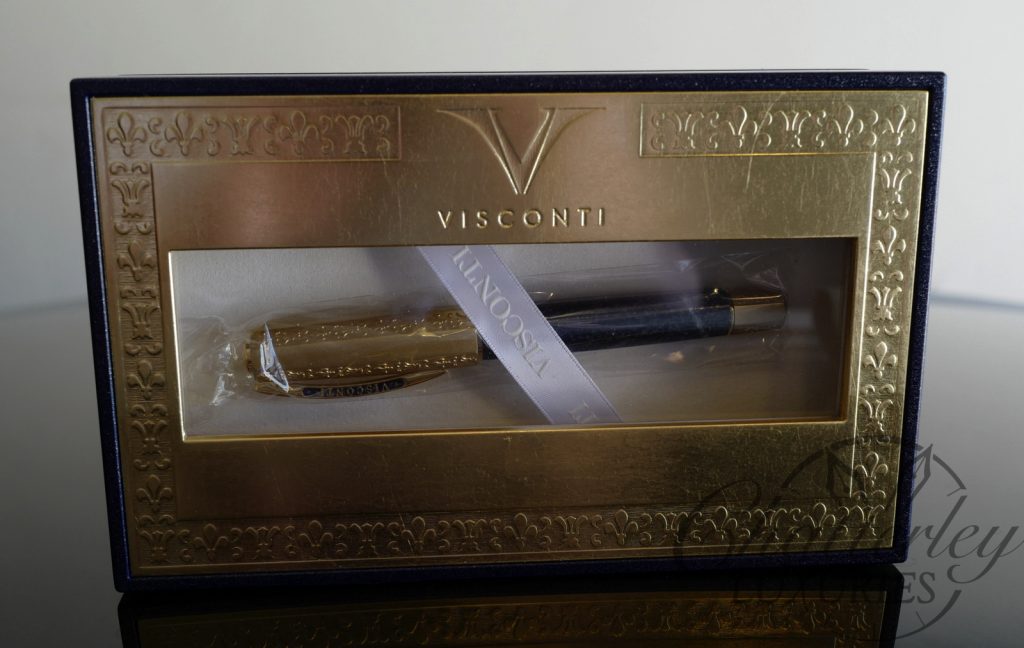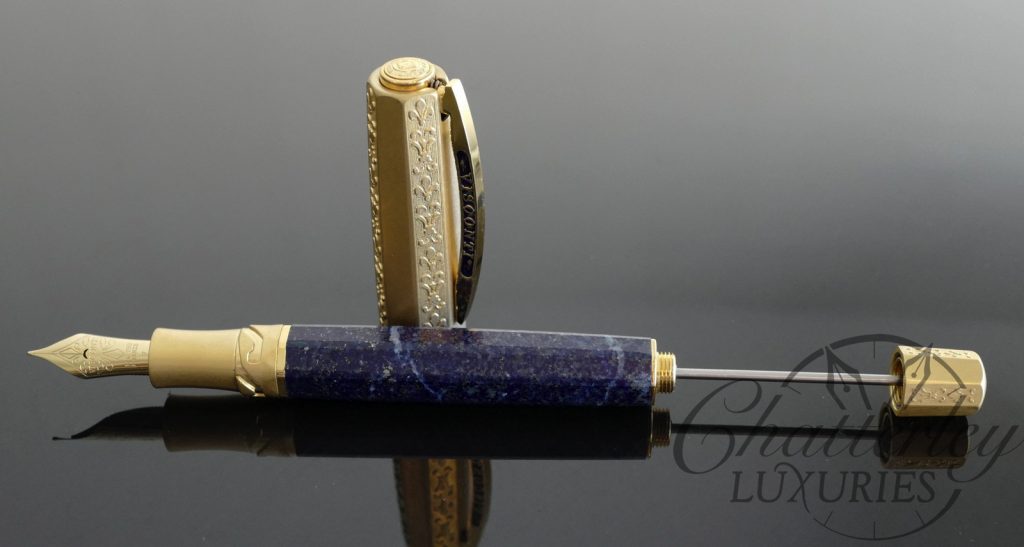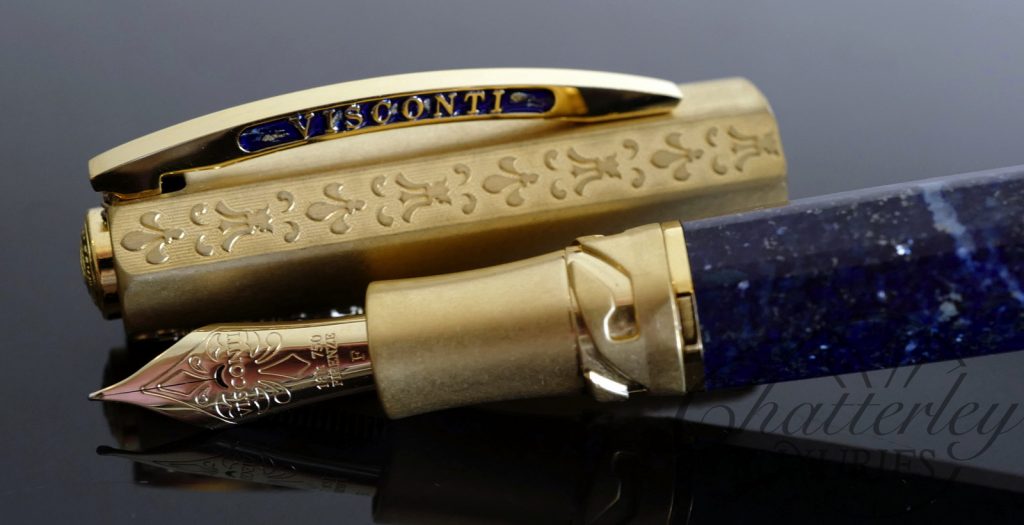 Visconti is excited to announce the launch of the new il Magnifico 'Lapis Lazuli', the third edition from the iconic il Magnifico series. Inspired by one of the most renowned figures of the Florentine Renaissance, Lorenzo 'Il Magnifico' de' Medici, the Visconti il Magnifico collection personifies the essence of the Renaissance period, combining luxurious and precious materials. For this latest launch, genuine Lapis Lazuli semi-precious stone is complemented by a vermeil gold cap and trims.
History
Lorenzo de' Medici was an Italian Statesman and a 15th century Ruler of the Florentine Republic. Considered as one of the most powerful and enthusiastic patrons of the Renaissance age, he was commonly known as Lorenzo "il Magnifico" (the Magnificent) by his contemporary Florentines as he was an influential businessman, diplomat, politician and a patron of scholars.
Writing Instrument
The Visconti il Magnifico combines precious and symbolic  materials. The body of the pen is made from solid Lapis Lazuli semi-precious stone and is faceted on eight sides like the Baptistery of Florence, whose famous doors are symbols of the Italian Renaissance. Inspired by the Medici's spectacular collections of the magnificent, richly-hued blue stone with gold striations, Visconti selected Lapis Lazuli and paired it with the elegant vermeil trims to create a gorgeous addition to the collection. The cap and blind cap are made from solid 925 sterling silver with a vermeil overlay and is finely chiseled with the fleur-de-lis motif, a symbol of Florence. The top of the cap is enriched with the ancient coat of arms of the Medici family.
The il Magnifico Lapis Lazuli is available as a fountain pen and rollerball. The fountain pen features Visconti's famous power filling system and hook safe lock. The il Magnifico Lapis Lazuli collection is limited to 188 pieces worldwide. The fountain pen is further enhanced with Visconti's 18kt gold nib, available in EF, F, M and Stub widths.
Oversized Fountain Pen Retail $2950

KP17-13-RB – Oversized Rollerball Retail  $2750

Edition:

Limited Edition of 188 pieces

Fountain Nib:

18 Kt. gold, one tone, large nib: EF, F, M, S

Filling System:

Fountain Pen: Power Filler

Rollerball: A40

Material:

Lapis Lazuli

Trims:

925 Sterling Silver with Vermeil Overlay