Visconti Limited Edition Skeleton Watermark Supernova Fountain Pen
Contact us for the Chatterley Loyalty discount.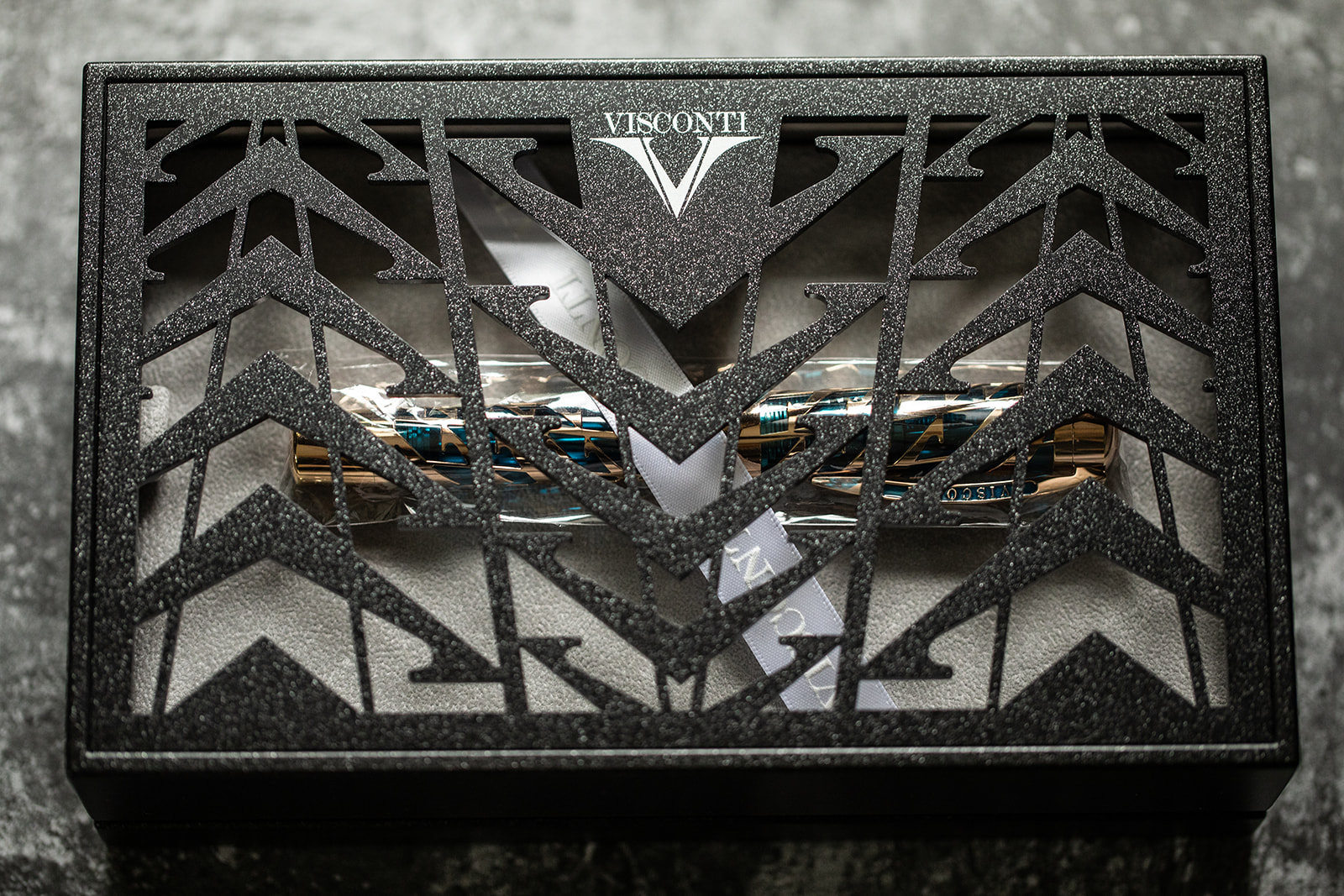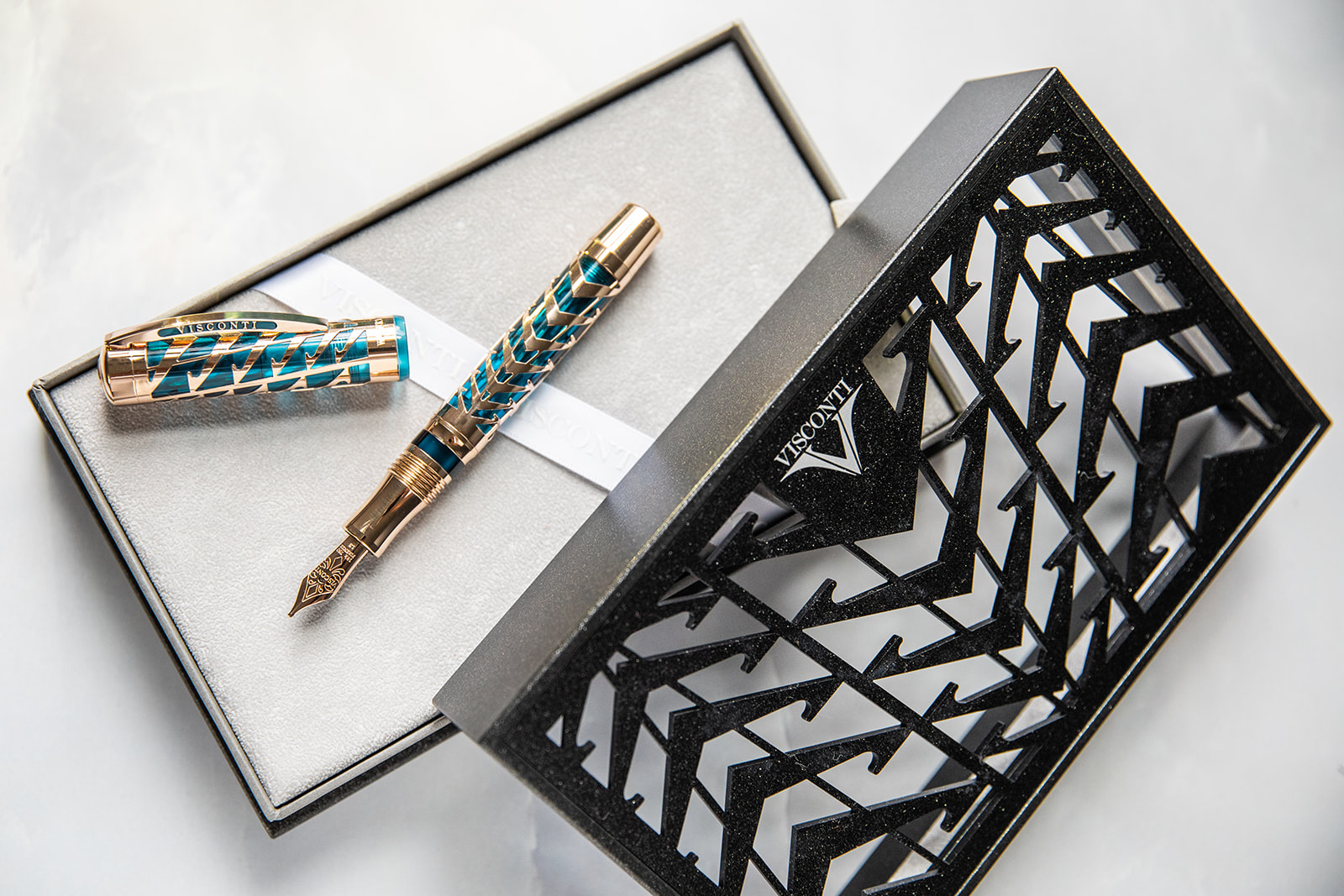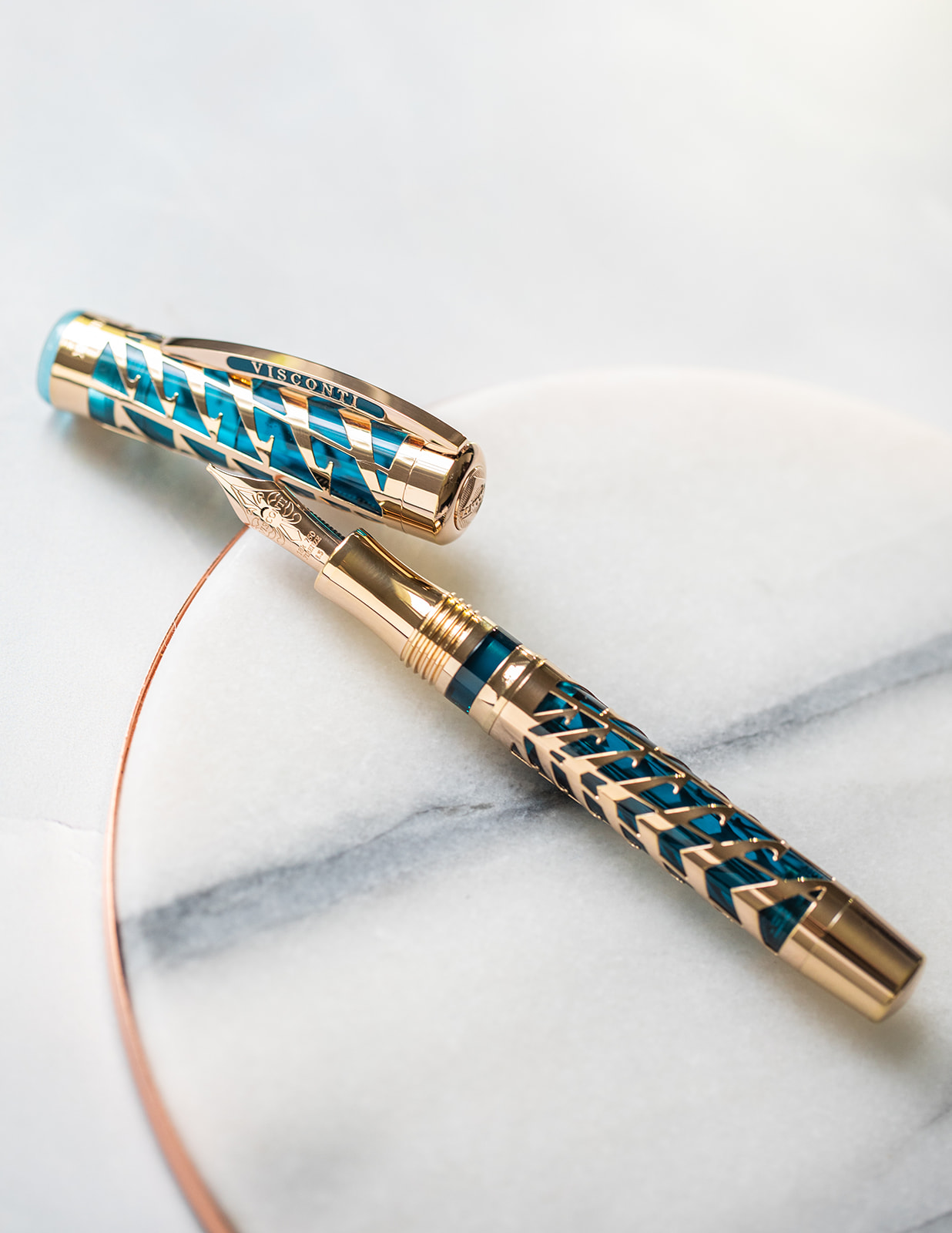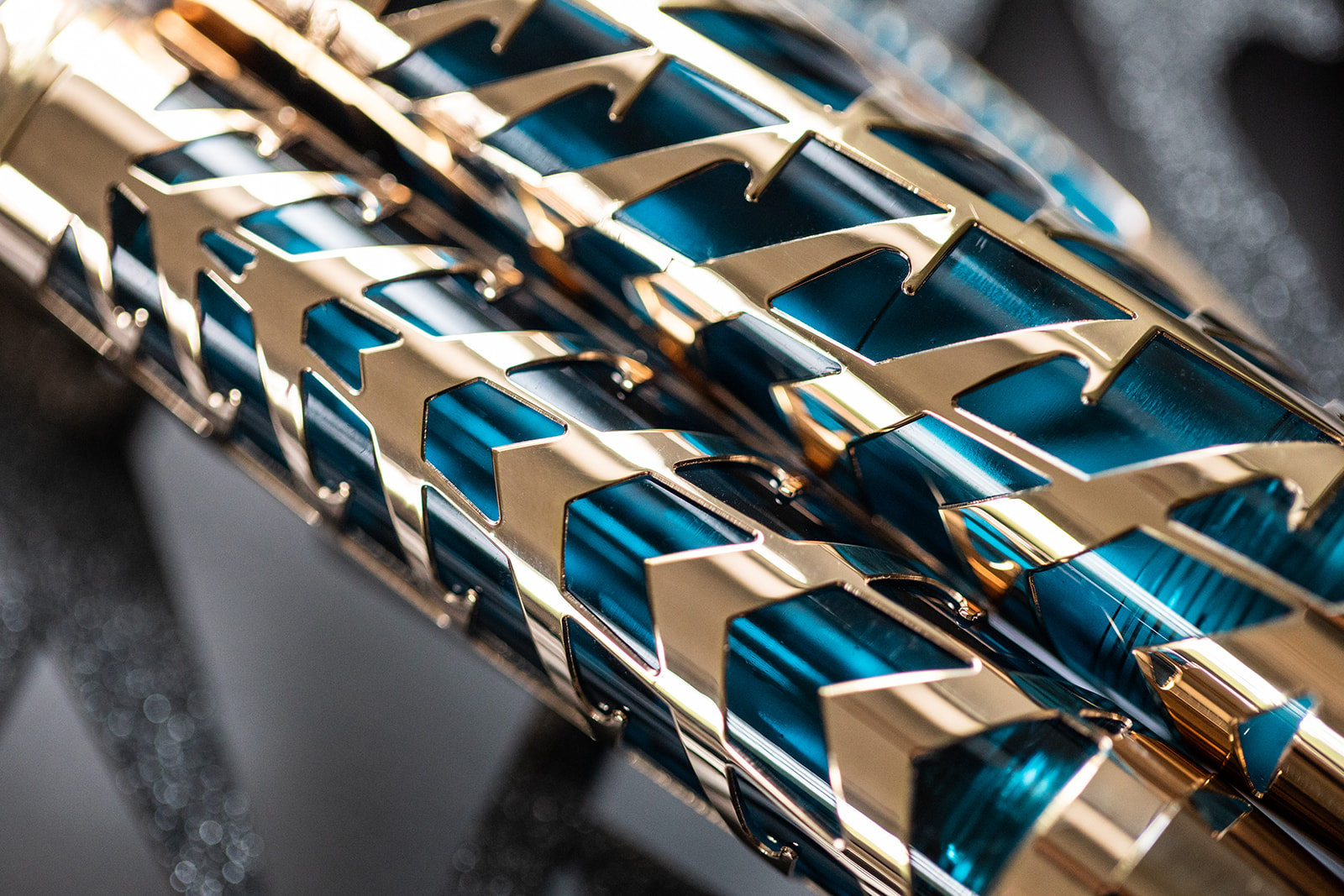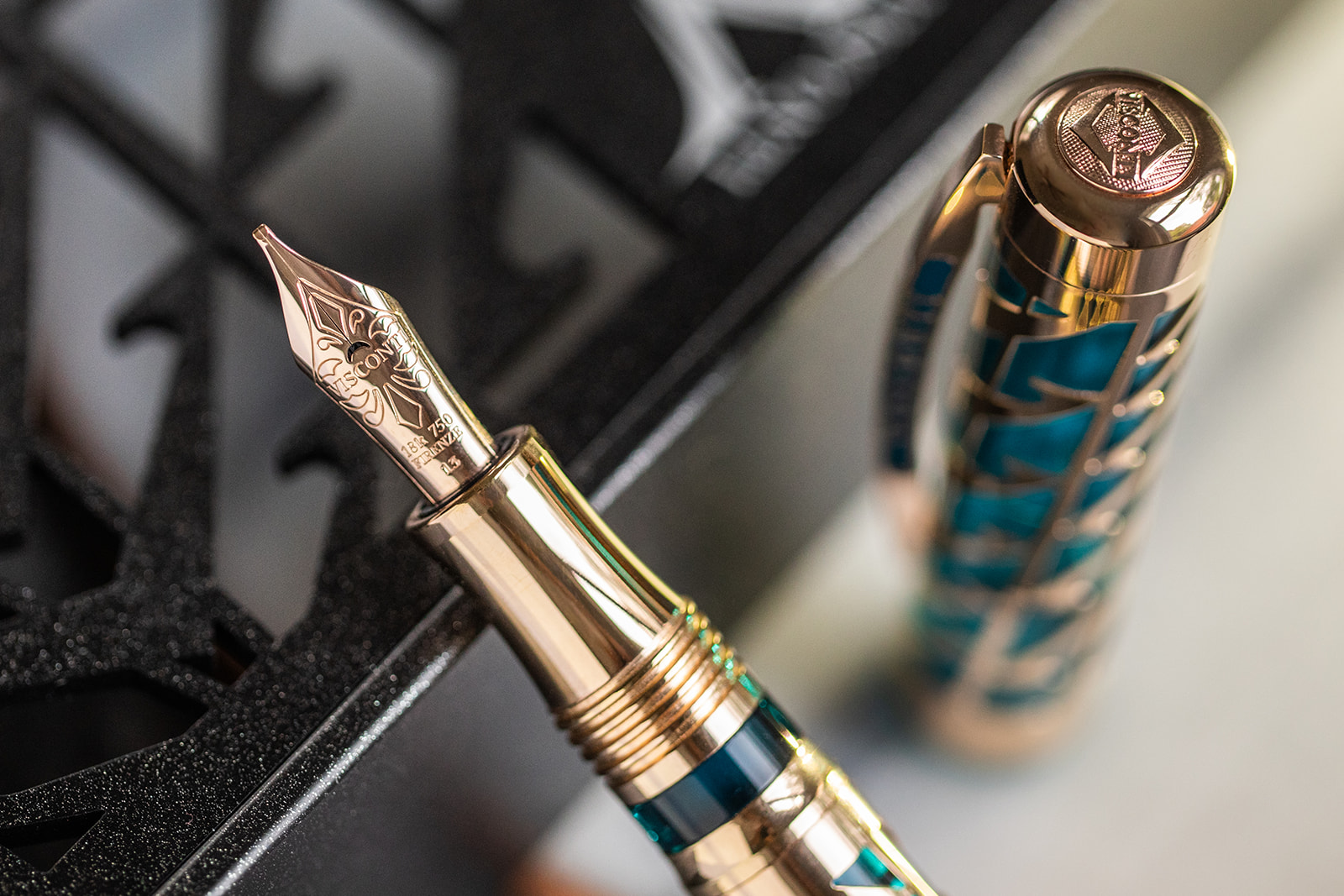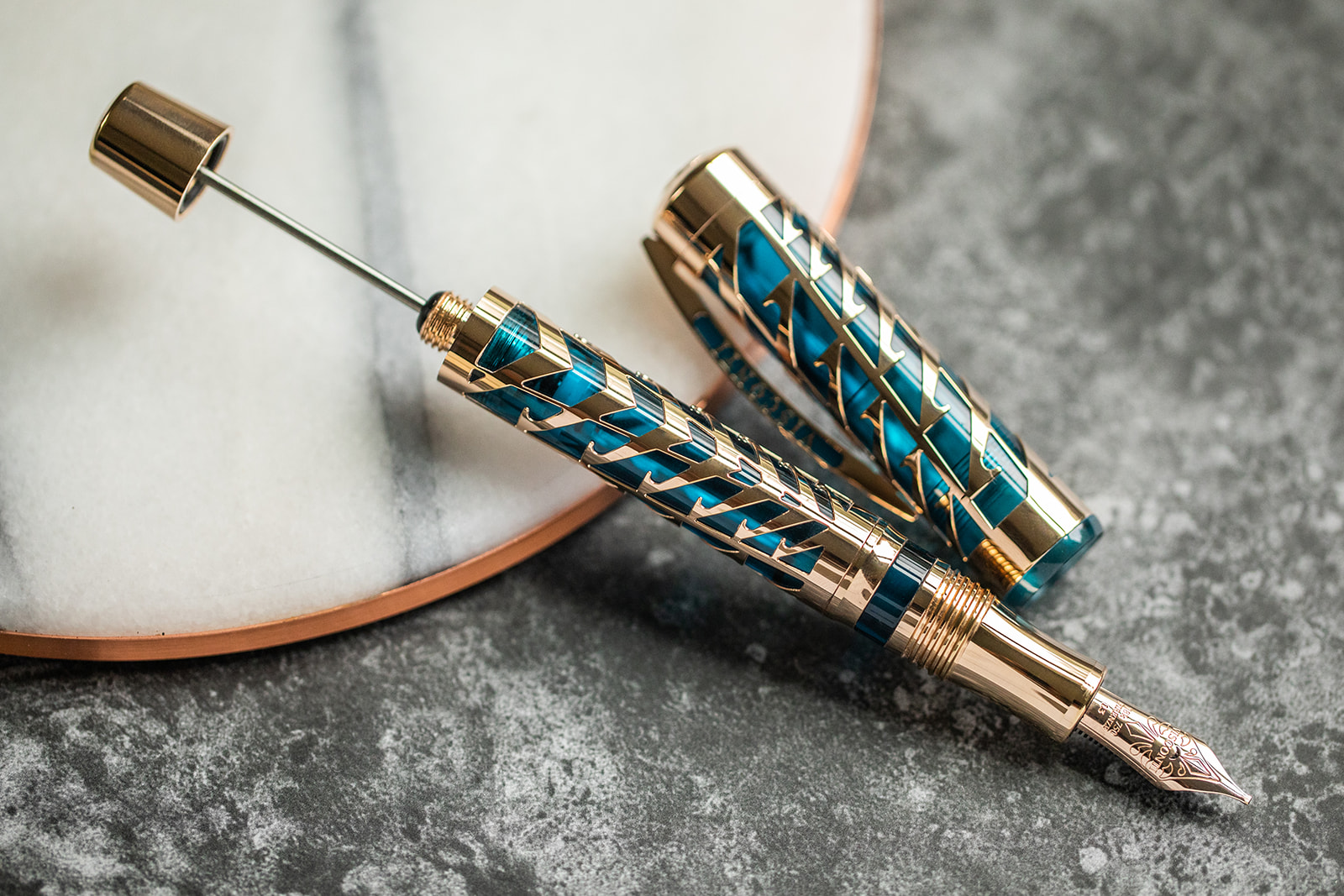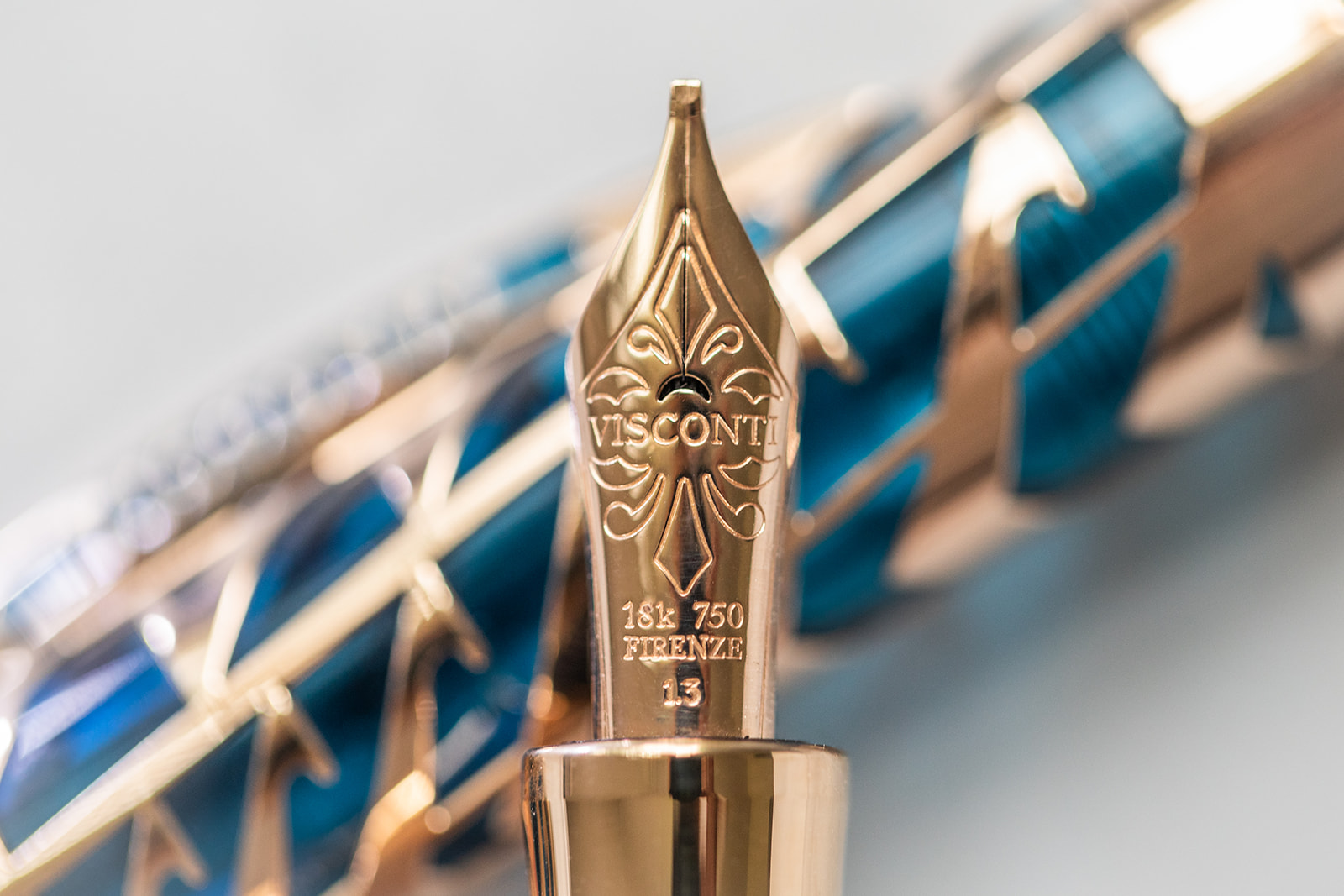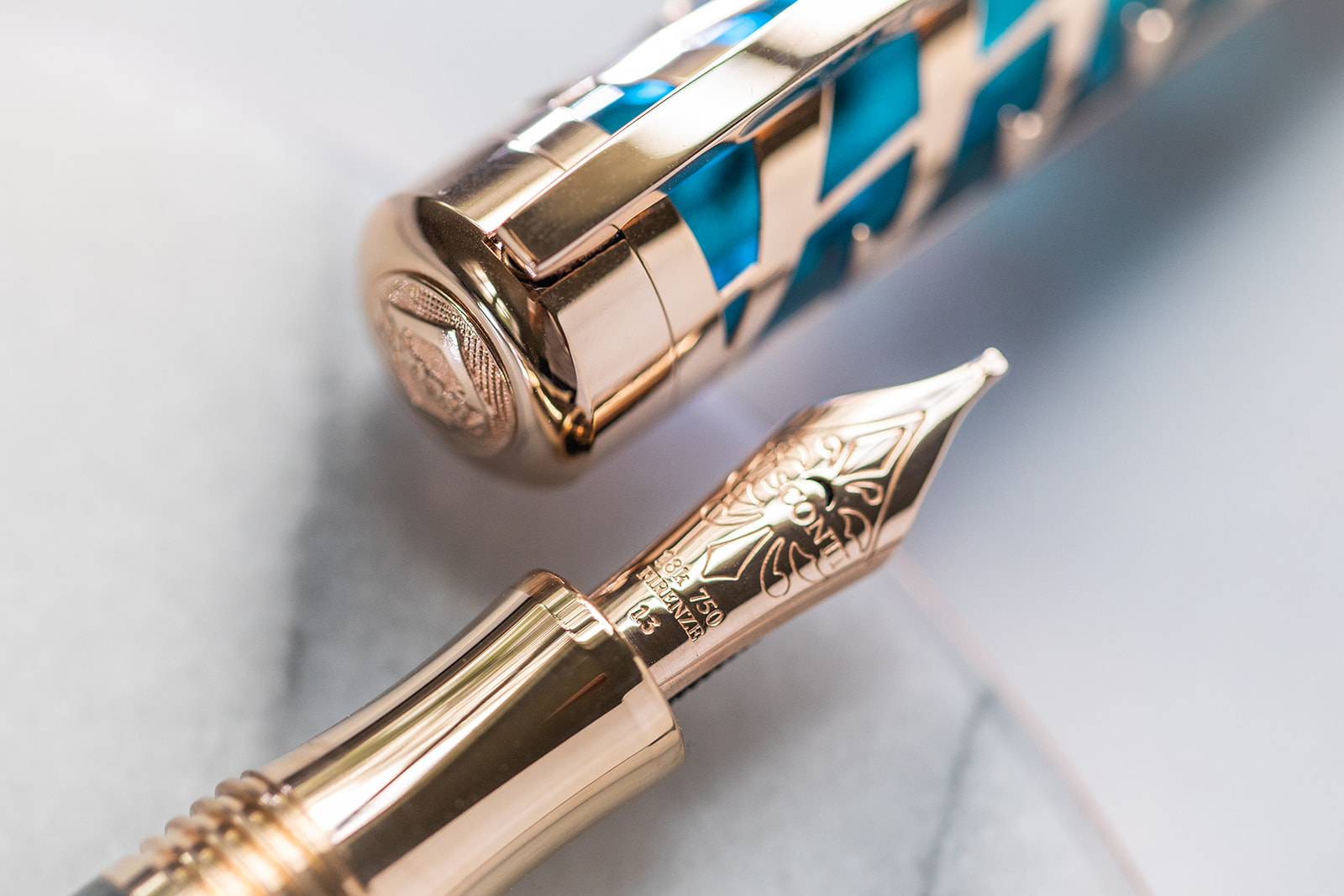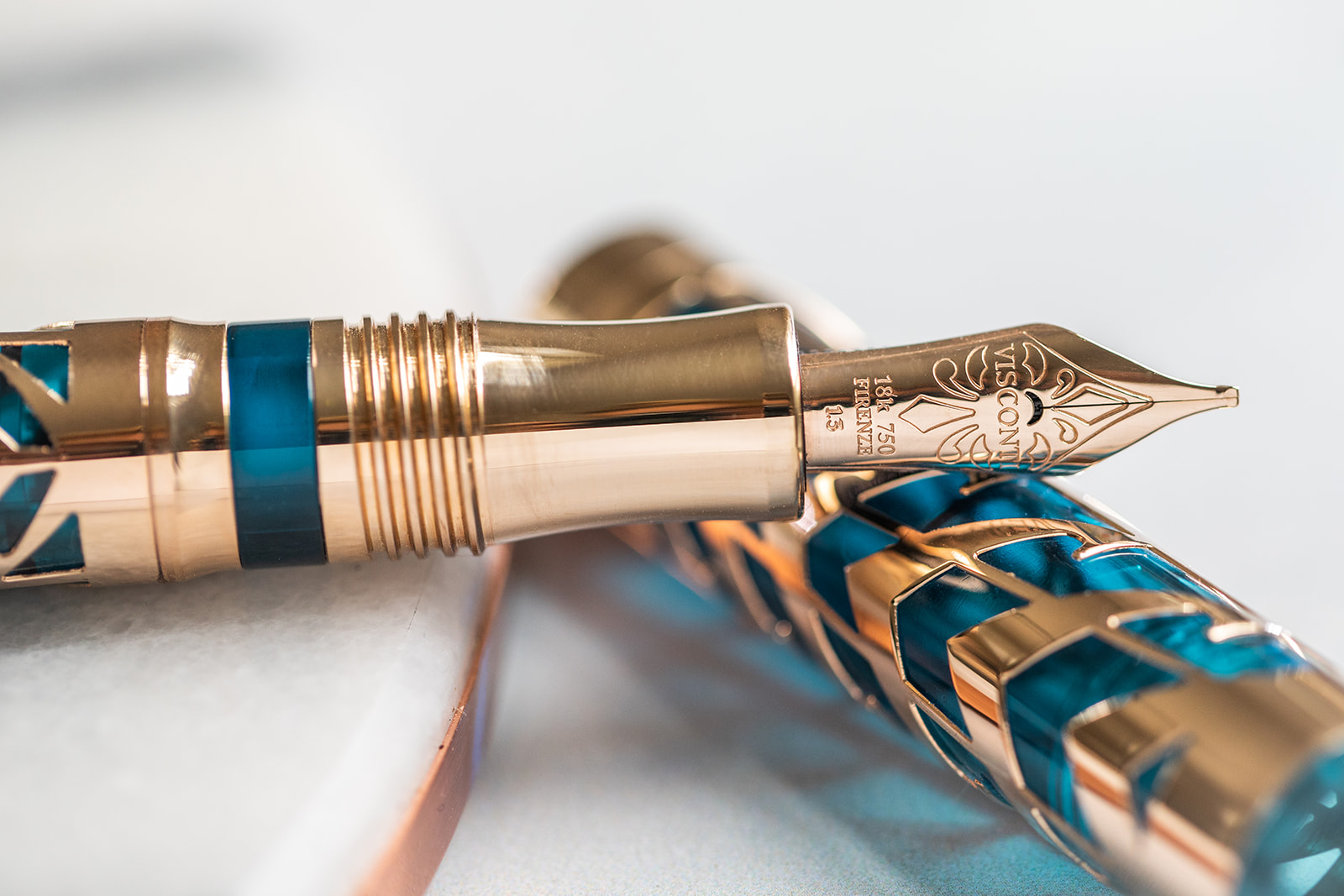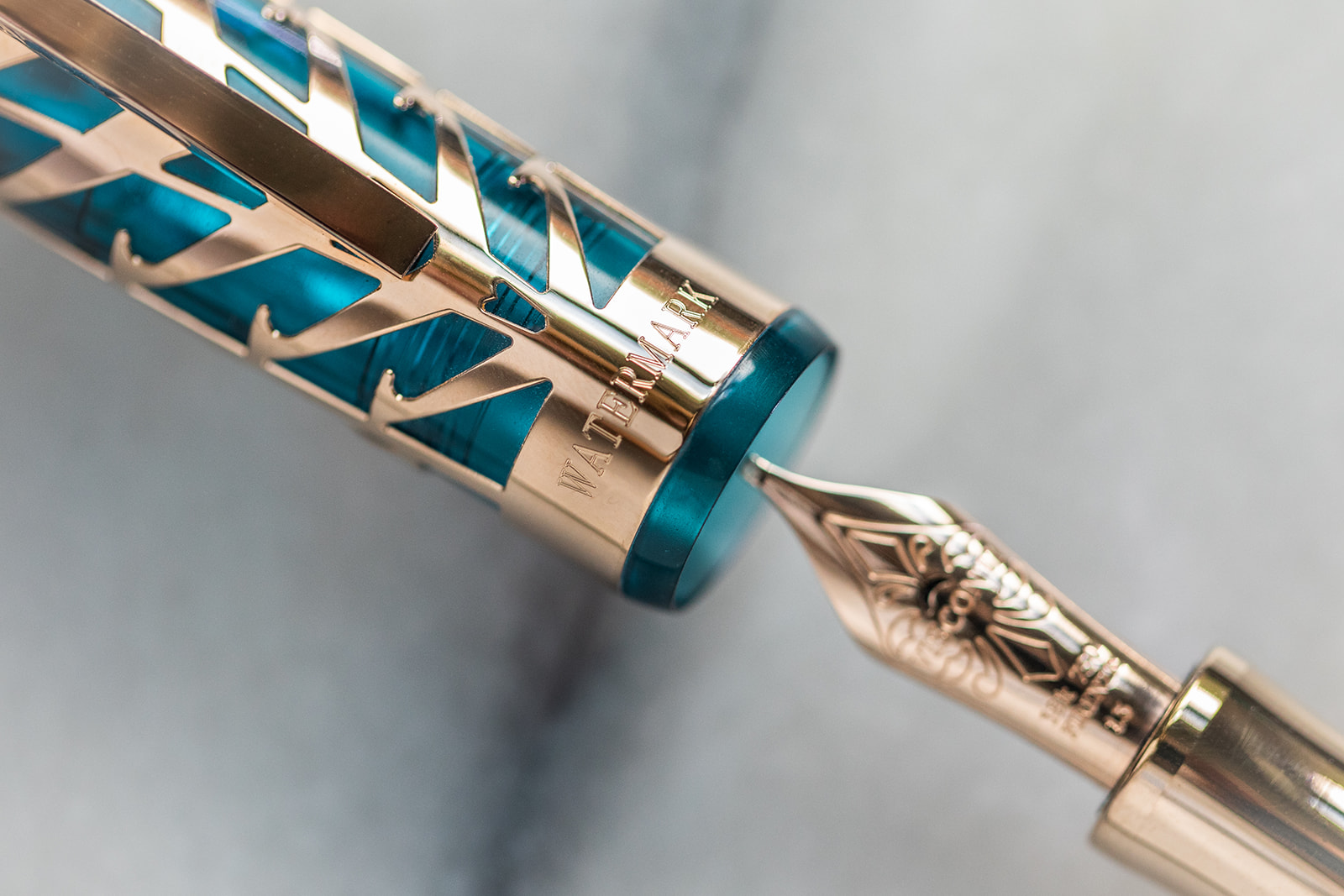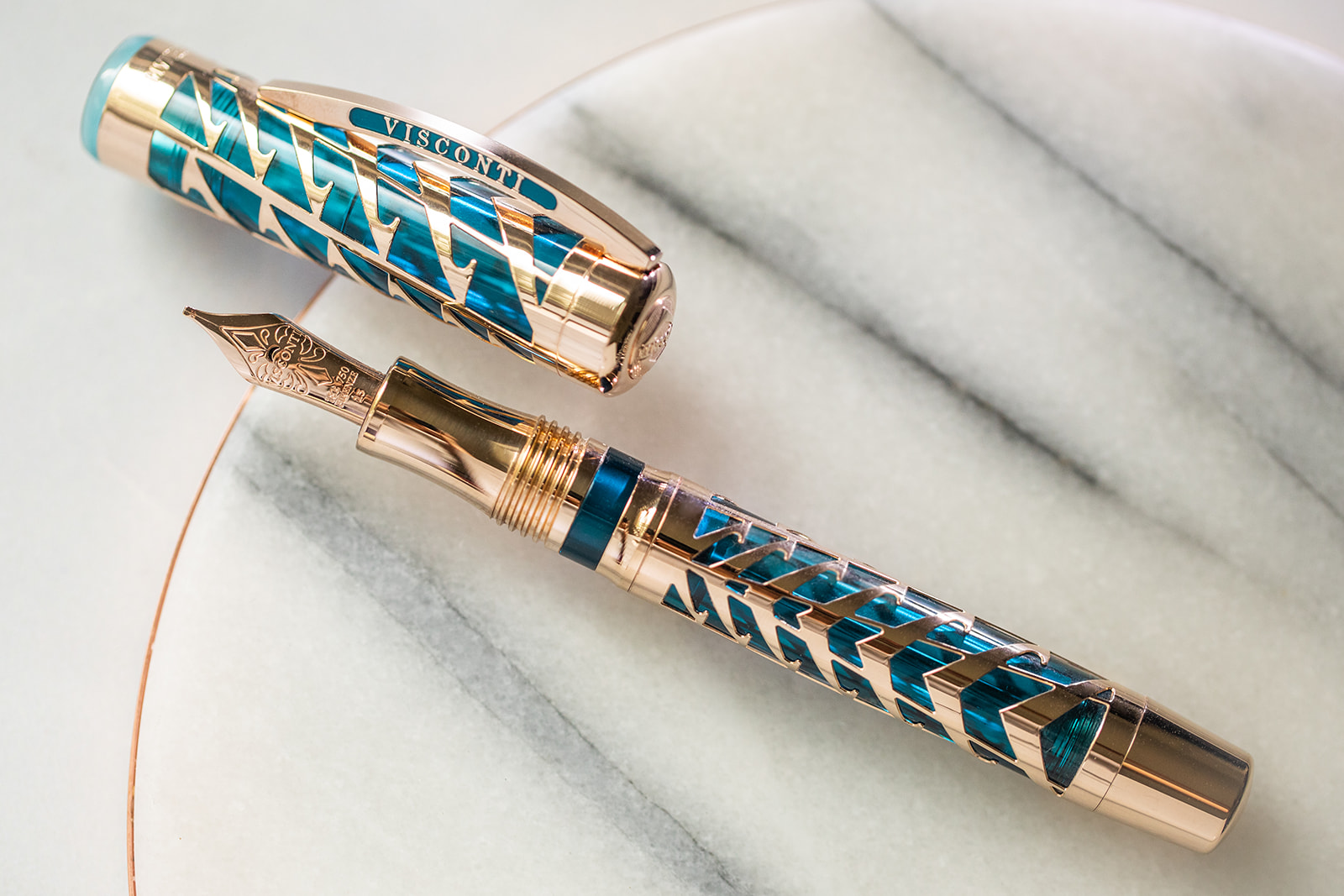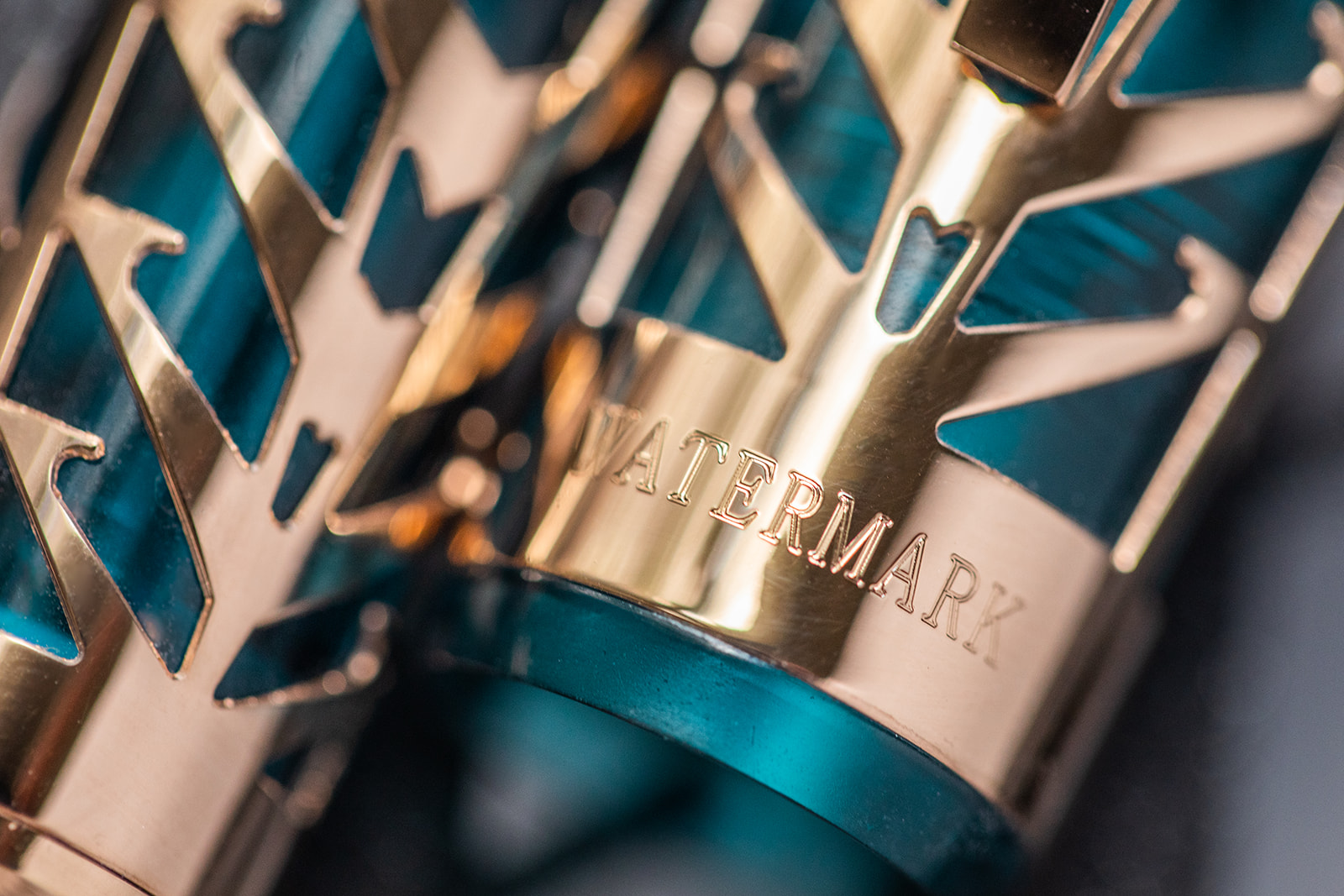 Visconti is delighted to announce the launch of the new Supernova, a spectacular new addition to the award winning Watermark collection and exclusive to the USA.
The Watermark is a pen that demonstrates one of Visconti's greatest skills, the artisanal craftsmanship of the cut out filigree, and the ability to achieve intricate details with absolute precision. The Watermark replicates the Visconti logo throughout the pens cap and body like a paper filigree, hence the name 'Watermark'. The design of the pen identifies strongly with the Visconti brand, much like a watermark is an identifying pattern in paper.
The filigree for the Supernova is cut out from a solid tube of sterling silver that requires over 20 manual operations to reach the final base of the design. The Supernova overlay is plated in rose gold vermeil and then combined with a transparent blue demonstrator resin.
The Watermark Supernova is exclusive to the US market, available in fountain pen only and limited to just 38 pieces. Each pen is presented in a special limited edition collectors gift box. Each pen features Visconti's patented Double Reservoir Power Filler System and is further enhanced with Visconti's large 18kt gold nib made by 'Bock' Germany, available in EF, F, M, B  and Stub.
MSRP-$1,995
Edition: Limited Edition of 38 pieces
Fountain Nib: Single tone, large rose gold nib:
18kt: EF, F, M, B, S
Filling System: Double Reservoir Power Filler
Material: Acrylic
Trims: Sterling Silver with Rose Gold Vermeil