This Visconti pen features a matte finished, cutout titanium overlay, this over a large clear resin body forms the basis for this striking demonstrator pen. A True skeleton, employing the Visconti's powerfiller filling system, which allows the pens to hold relatively large amounts of ink.
Titanium is notoriously difficult to work with, but with it's incredible strength and very light weight overall (This pen weighs only 44 grams!), titanium is very desirable. This pen is fitted with an 18kt gold Medium nib.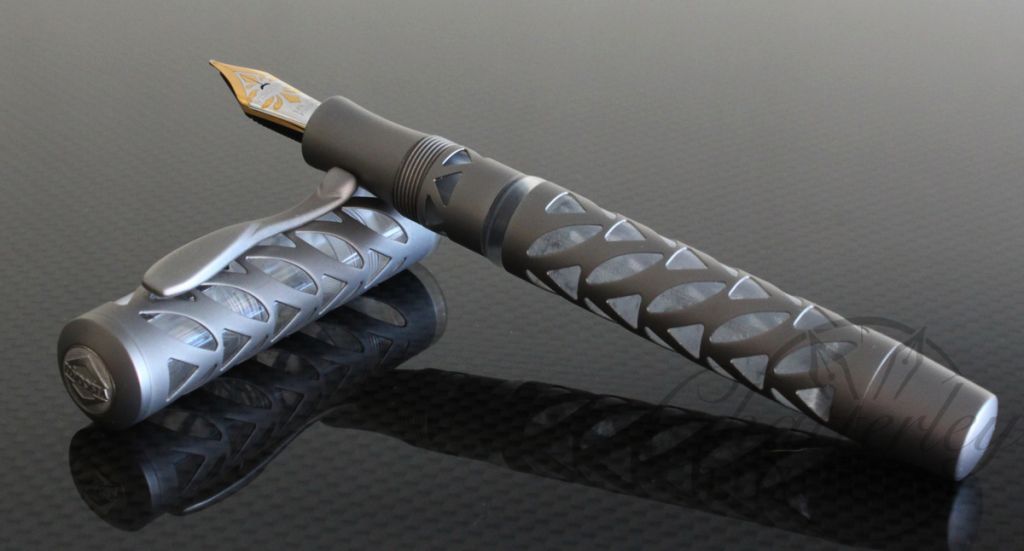 This pen is part of a sold out edition of 888 pens, and this pen may have been dipped but is otherwise in like new condition. This pen comes without the box and papers.