Visconti Van Gogh Old Vineyard with Peasant Woman Fountain Pen
This pen has been lovingly used.  It comes complete with box and papers.  It is equipped with a Steel Medium nib that has been modified to a custom BLS (Butter-line Stub) by Pendleton Brown.  
A note about BLS nibs from Pendleton's Pens:
BLS Modification ~ My specialty for  exciting writing is my signature modification, the elegant Butter Line Stub~Italic (BLS) for your gold and steel nibs. My BLS mod is generally right at the apex of "smooth and crisp".  But since these are relative terms according to each of us, please feel free to request "smoother" or "crisper" at no extra charge.
For this specific nib, it is more on the crisp side.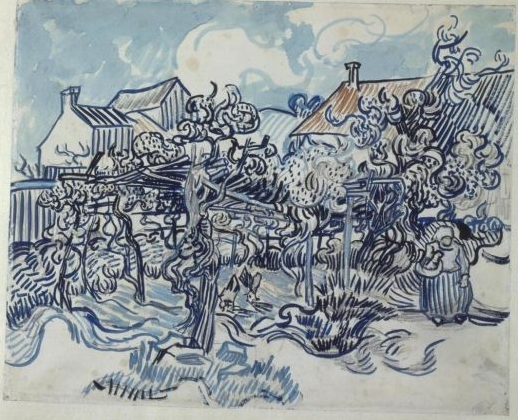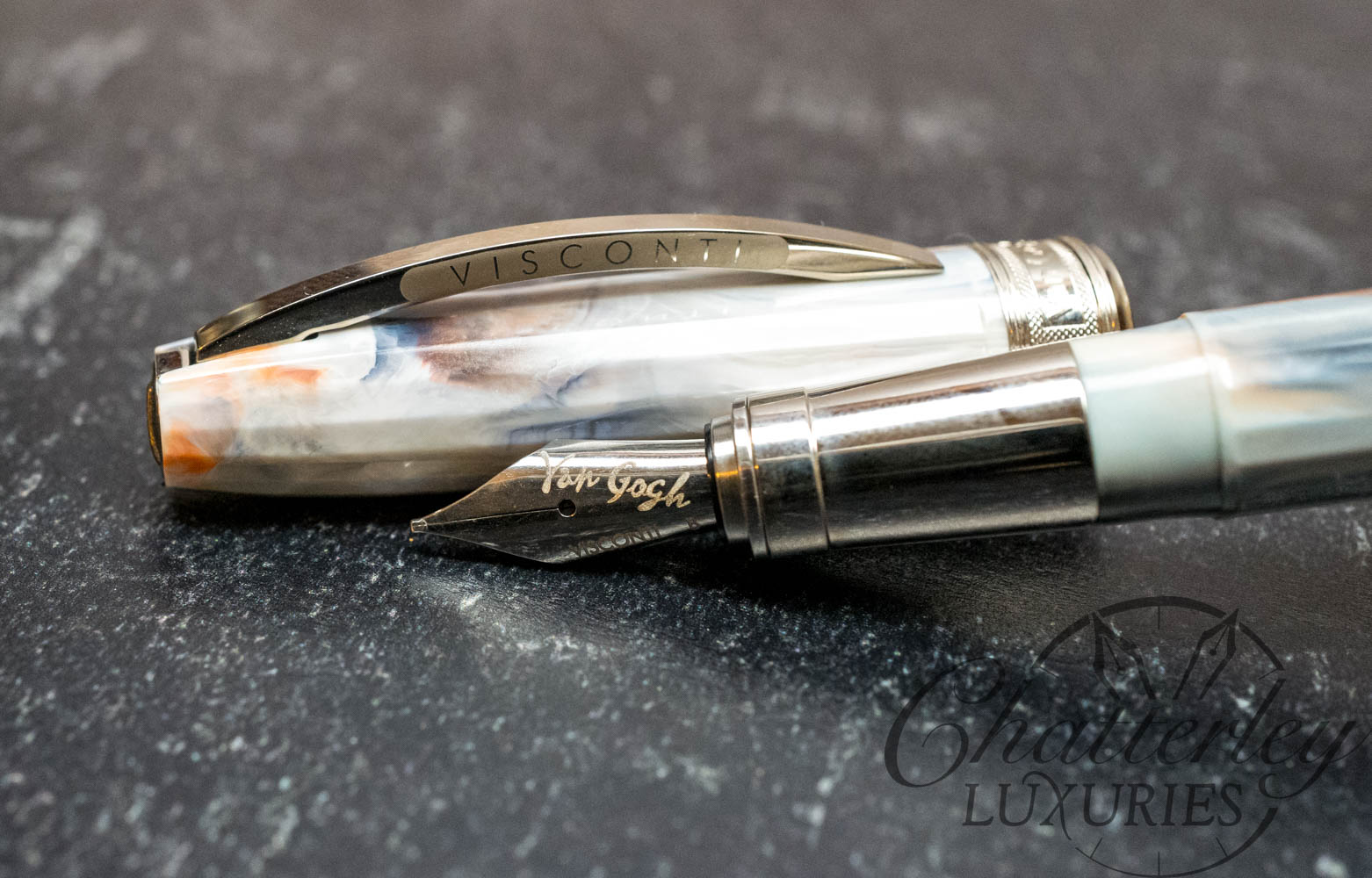 Made from natural resin uniquely mixed to represent palettes of oil paint, this Visconti Van Gogh series is inspired by the artist's color and technique.
Van Gogh began the painting of a vineyard with a pencil drawing. Then he added oil paint and watercolor in many different shades of blue. He painted some of the roofs red, but these have since faded to brown. Because he left large areas of the paper blank, the color white plays a large role in the scene.
Each pen exhibits a uniquely mixed palette of colors inspired by the featured painting and are finished in palladium trims. The fountain pen nib has been specially engraved with a Van Gogh style signature and every fountain pen includes free bottle of special edition Visconti Charcoal ink. A reproduction of the painting is printed on top of the box and also on a special edition bookmark.