Wahl Eversharp DECOBAND Gold Seal Oversized Limited Edition Royal Blue Celluloid Fountain Pen
These come with the ever Popular Superflex nib.
This pen is brand new and comes from the Magnificent 7 set.    It comes with paperwork and the large "piano" black box with pen storage. It comes with a red lacquer feed. Keep in mind that this feed can get stained with some inks. So keep that in mind if/when inking.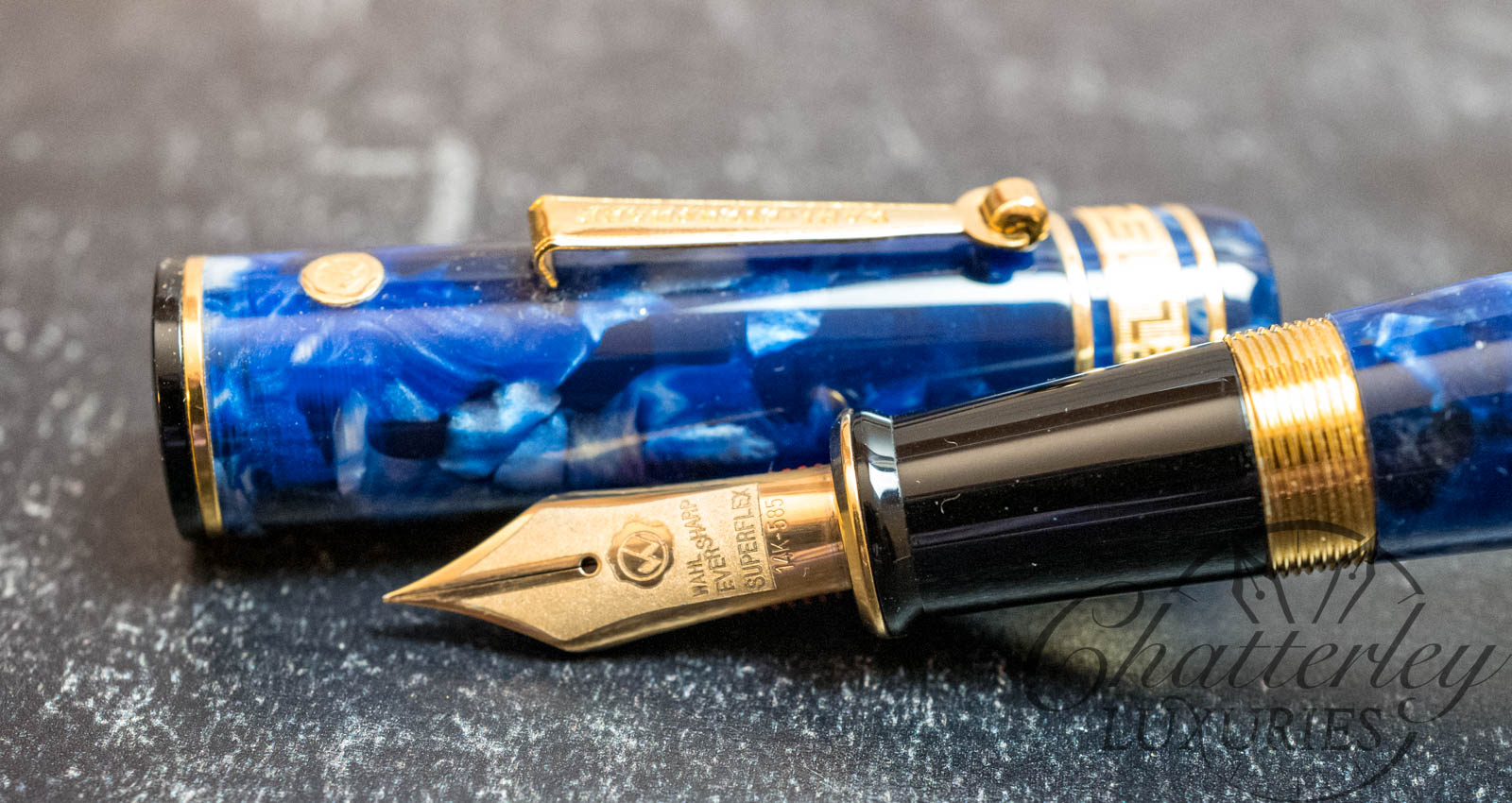 Below is a picture of the full set.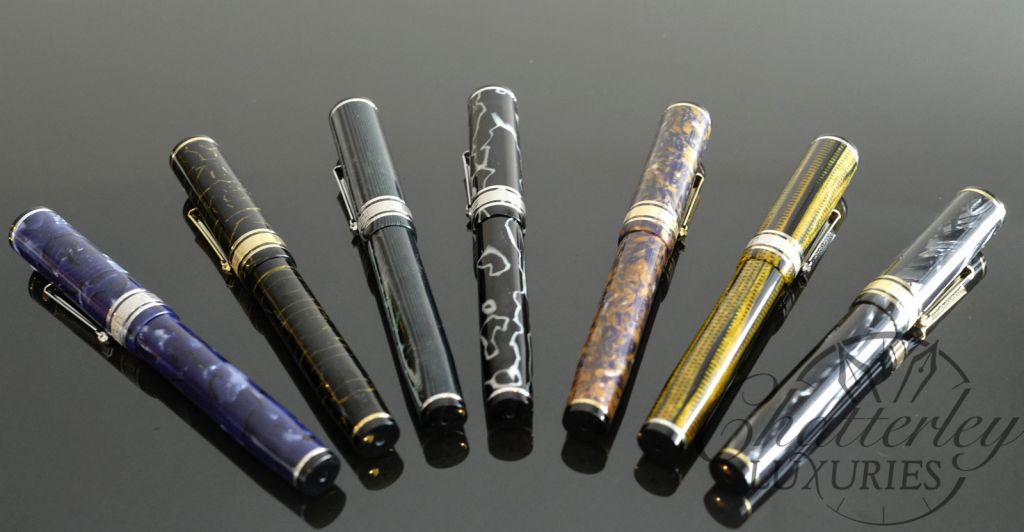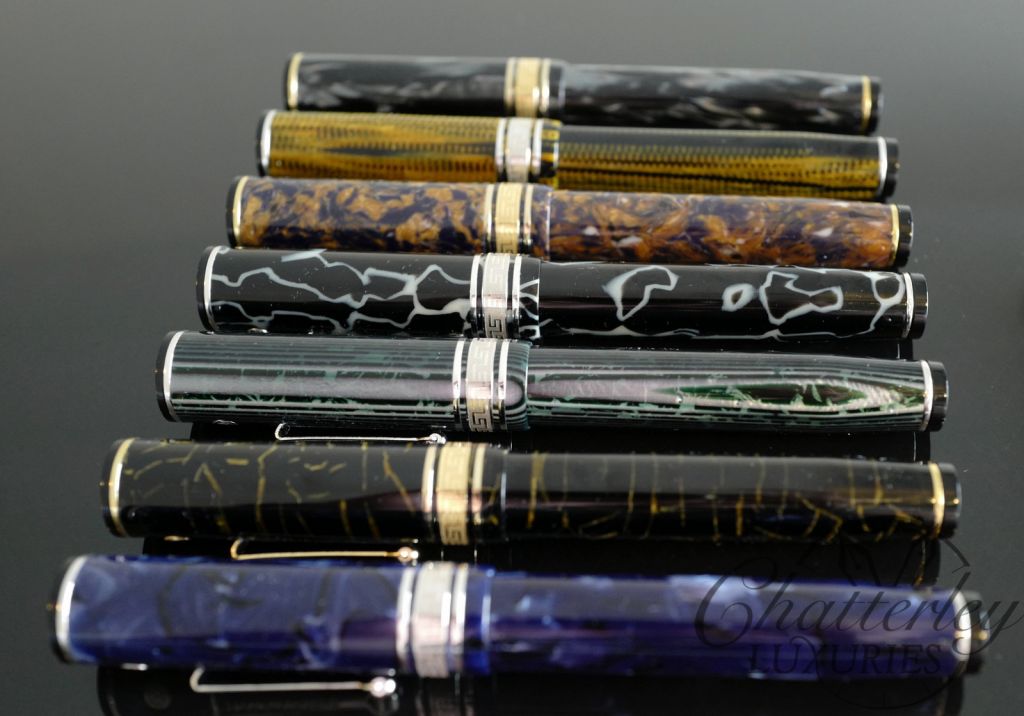 THE MAGNIFICENT SEVEN Limited Edition boxed set of 7 Modern DECOBAND pens celebrates the 90th anniversary of the creation of the iconic WAHL and WAHL-EVERSHARP Oversized Gold Seal Personal Point Fountain Pens.  The originals were the first of the WAHL and WAHL-EVERSHARP Gold Seal pens introduced in 1928.  They were only produced for 3 years and yet they were destined to become one of the most easily recognizable fountain pens from the "Golden Era" of writing instruments.  Collectors have prized these fine pens and come to refer to them as DECOBANDS.  In 2016 The WAHL-EVERSHARP Company revived these fine pens with the creation of the modern Oversized DECOBAND series to worldwide acclaim. The modern WAHL-EVERSHARP oversized DECOBAND pens are the result of the collaboration of both Italian and American vision, craftsmanship, and dedication to producing the finest pens of their type available today.  Fittingly, the 90th Anniversary MAGNIFICENT SEVEN DECOBAND pens , are made of some of the most celebrated Italian celluloid materials ever produced incorporated in one of the most iconic of American Fountain Pen designs.