AP Limited Editions A Tribute to Kuniyoshi Urushi and Maki-e Fountain Pen
Contact us for the Chatterley Loyalty Price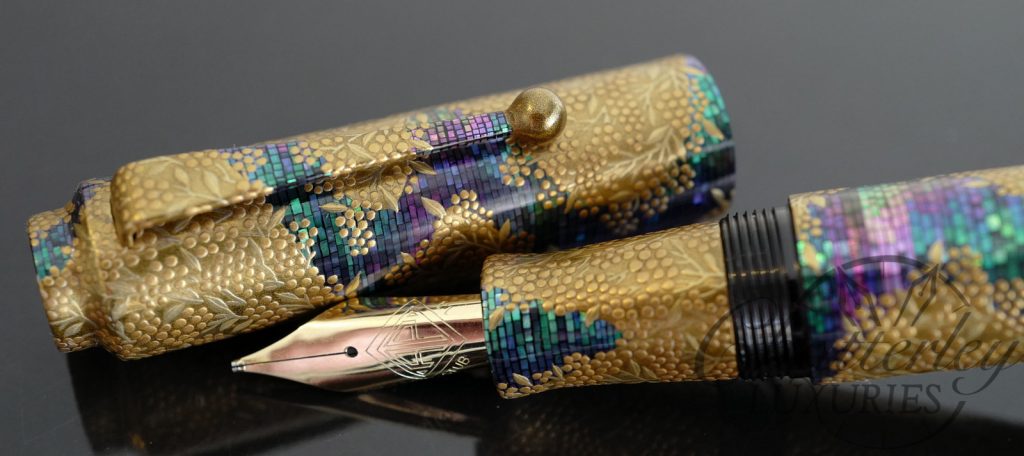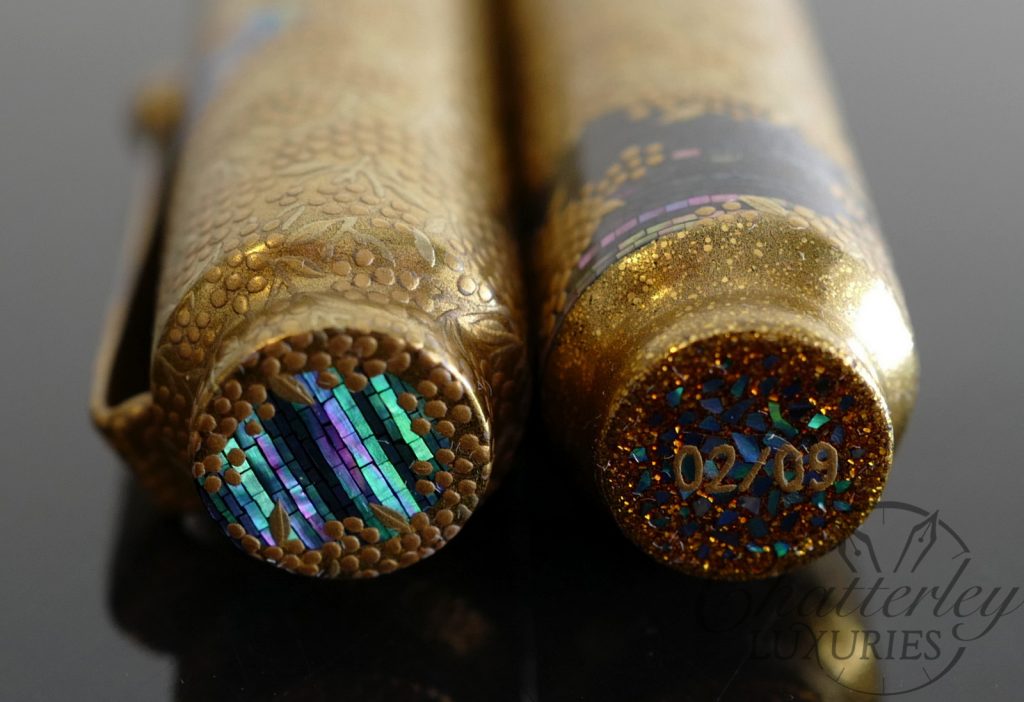 Cascading Streams is a breathtakingly beautiful ode to the glory of Nature and the magic and beauty of cascading mountain streams.
The exquisite detail in Maki-e, is captured through intricately crafted cascades of tiny mountain flowers in Gold, interspersed with shimmering cascading streams, captured in varied shades of Blue Raden.
The sound of mountain streams caressed by delicate flowers reflecting the golden rays of the morning sun is very poetically represented in this fine feature from AP Limited Editions.