Armando Simoni Bologna Extra Three Kings Limited Edition Set
This set is pre-owned, but is in excellent condition.  They come complete with box and papers.  The Arco Verde is equipped with an 18kt Medium nib, the Arco Bronze with an 18kt Broad nib and the Burlwood with an 18kt Broad Cursive Italic.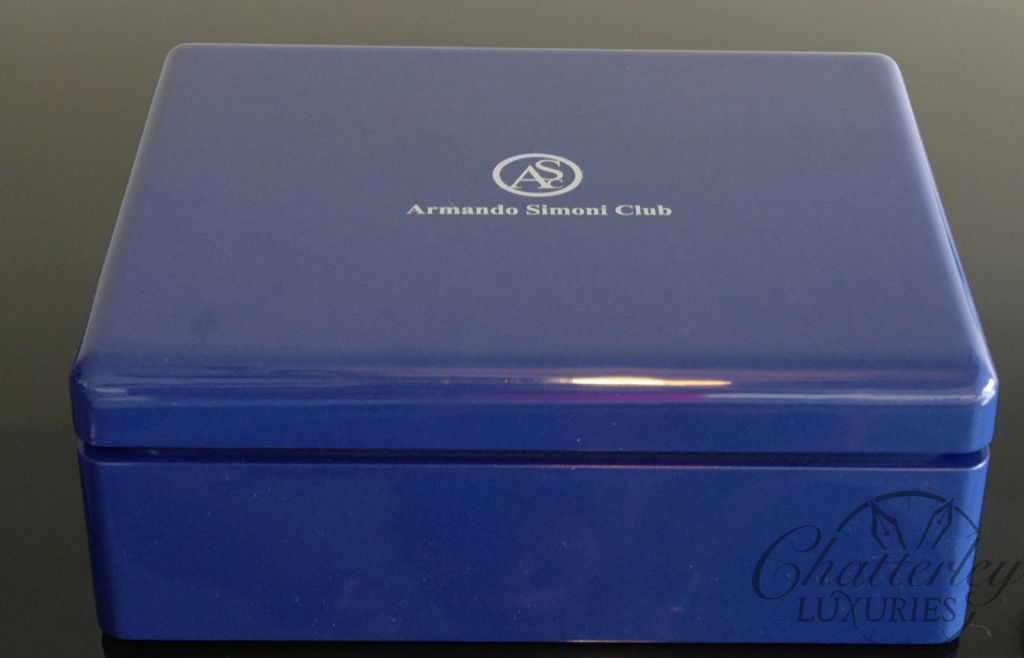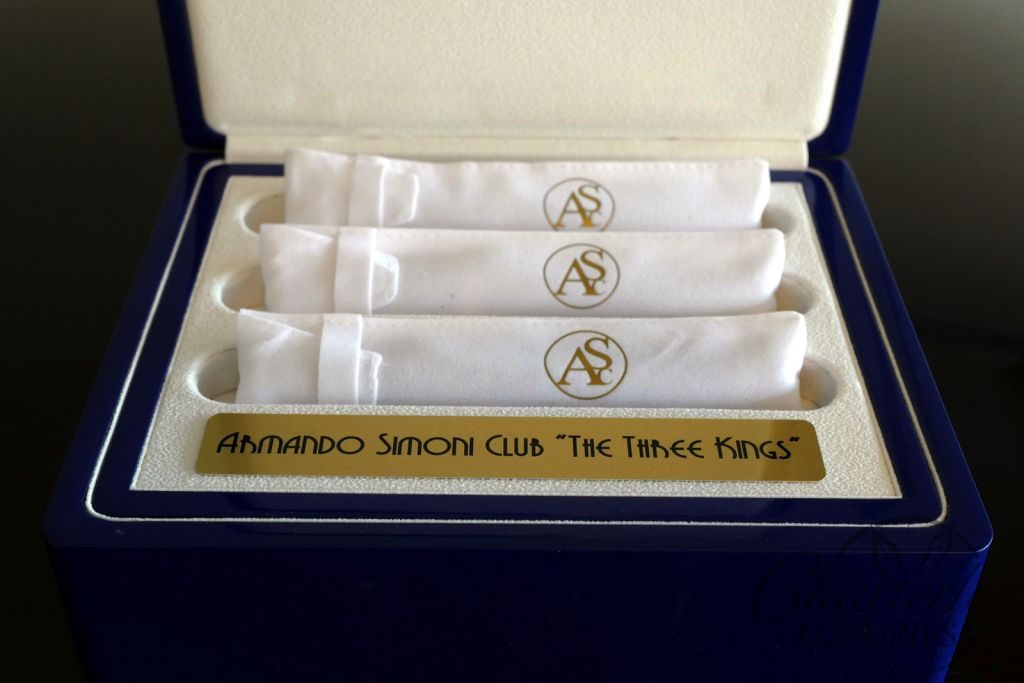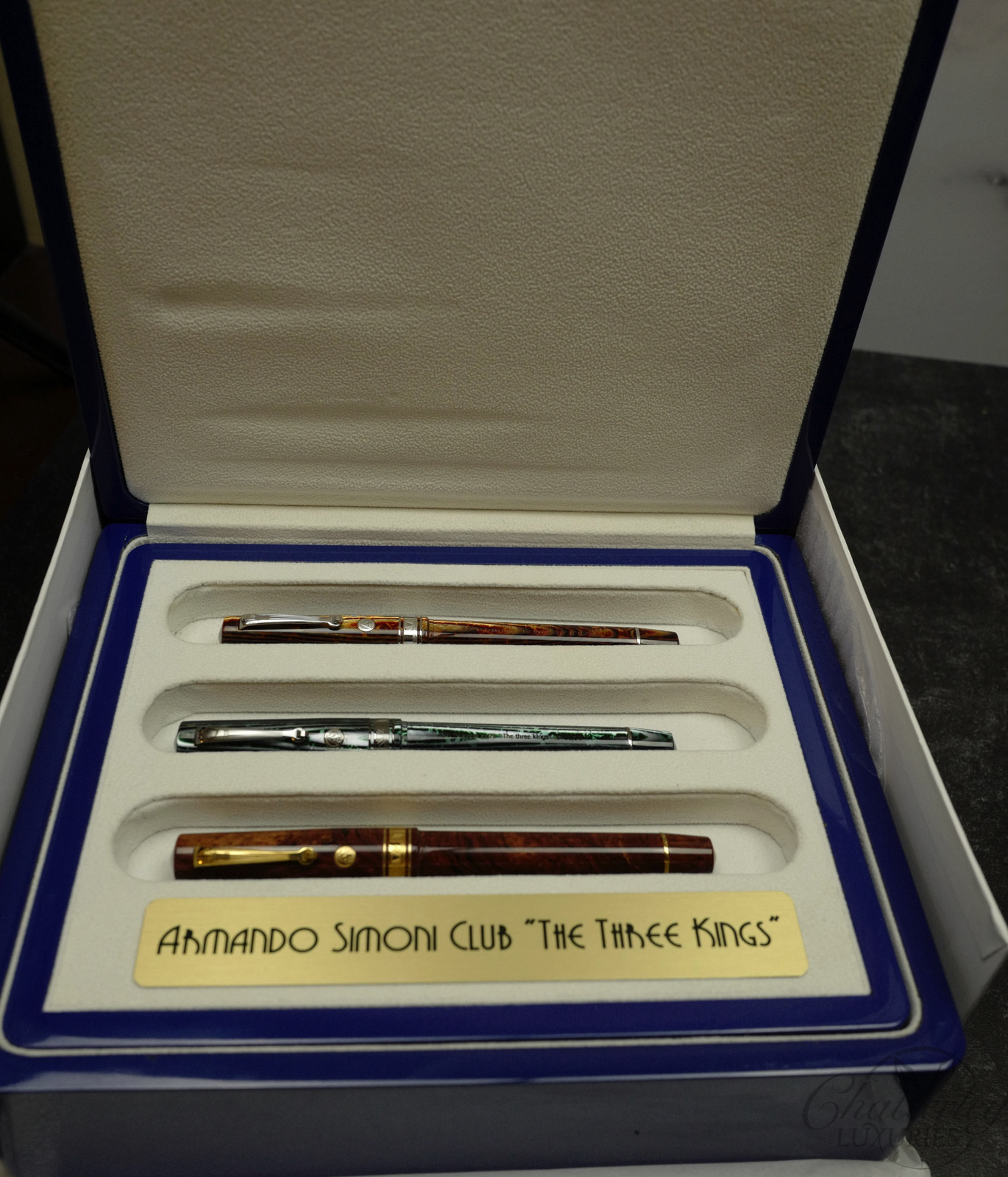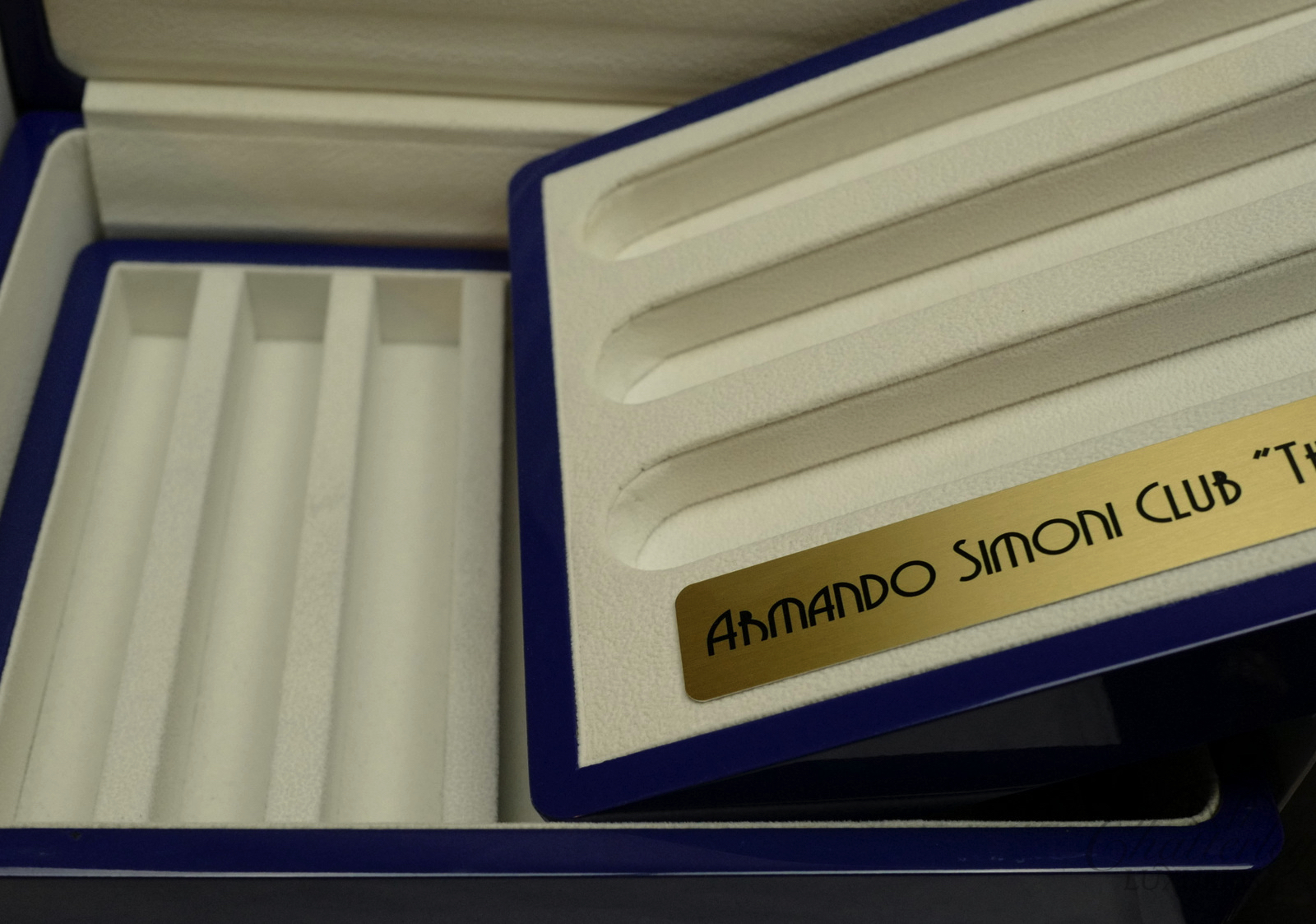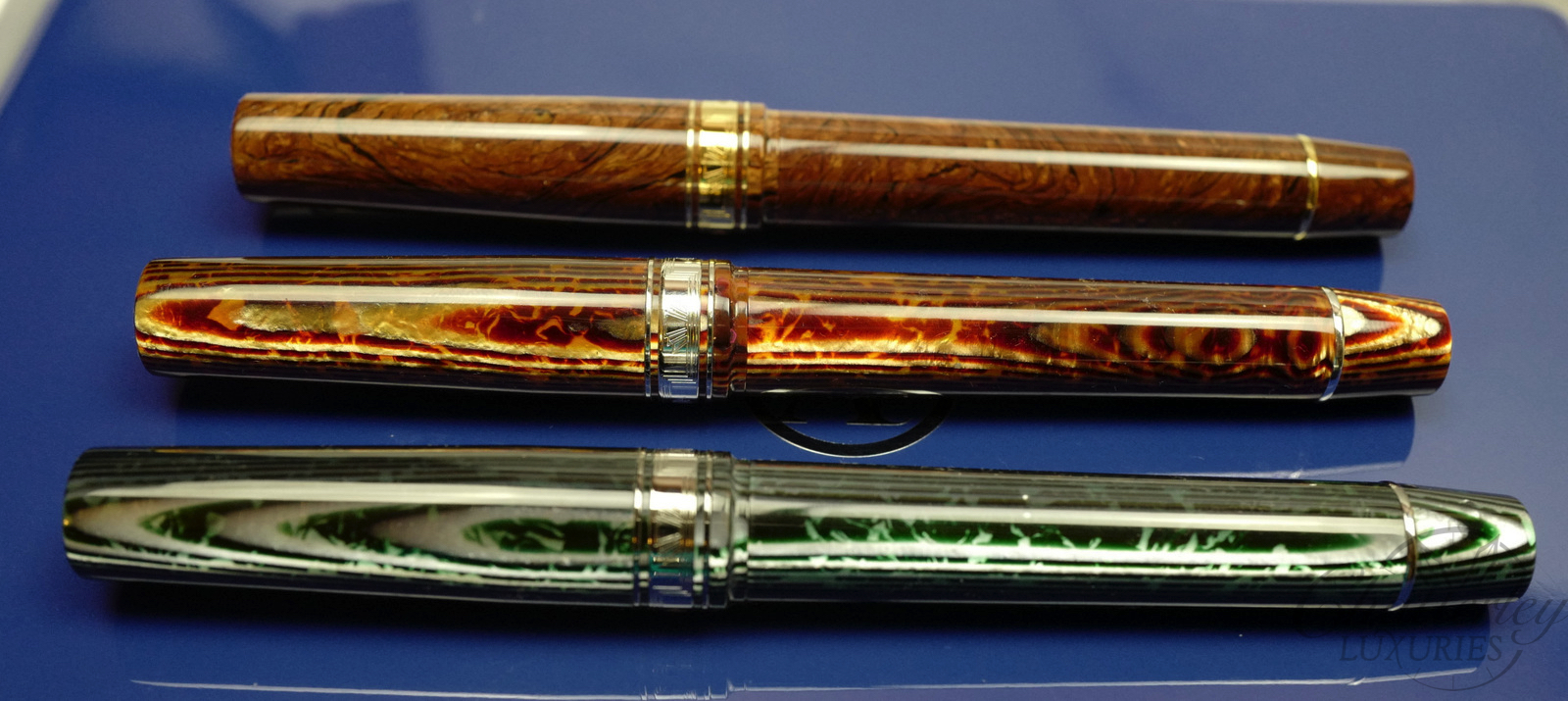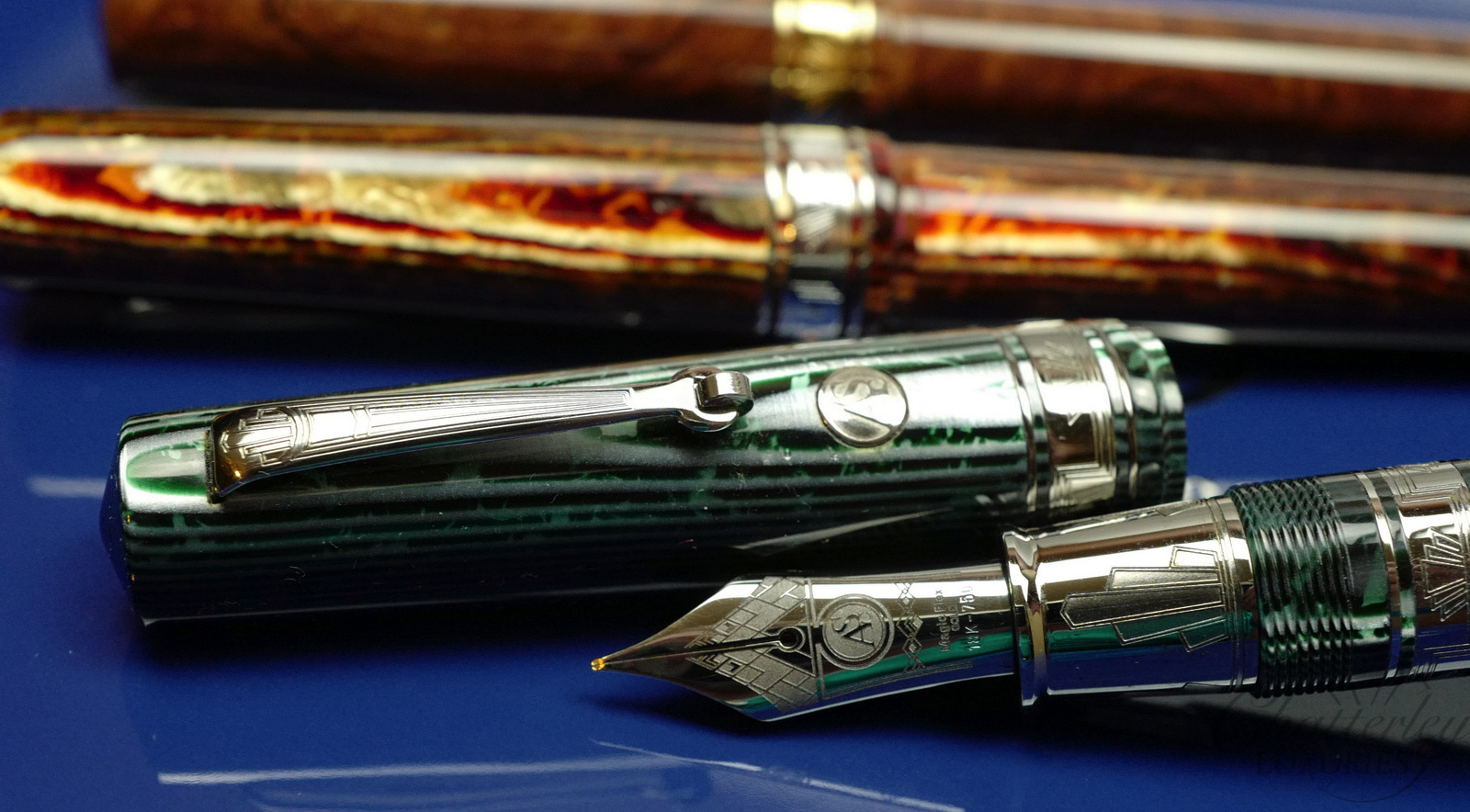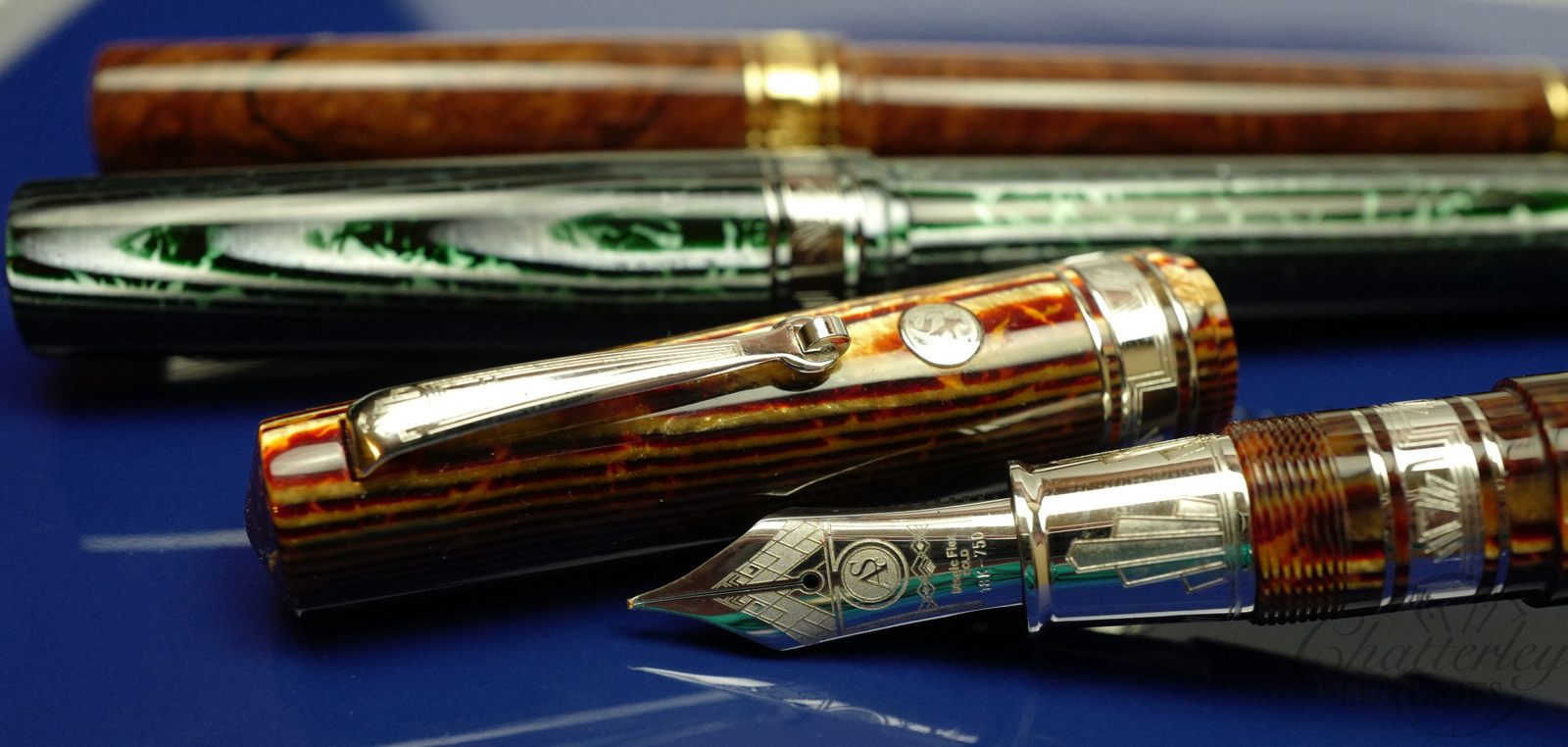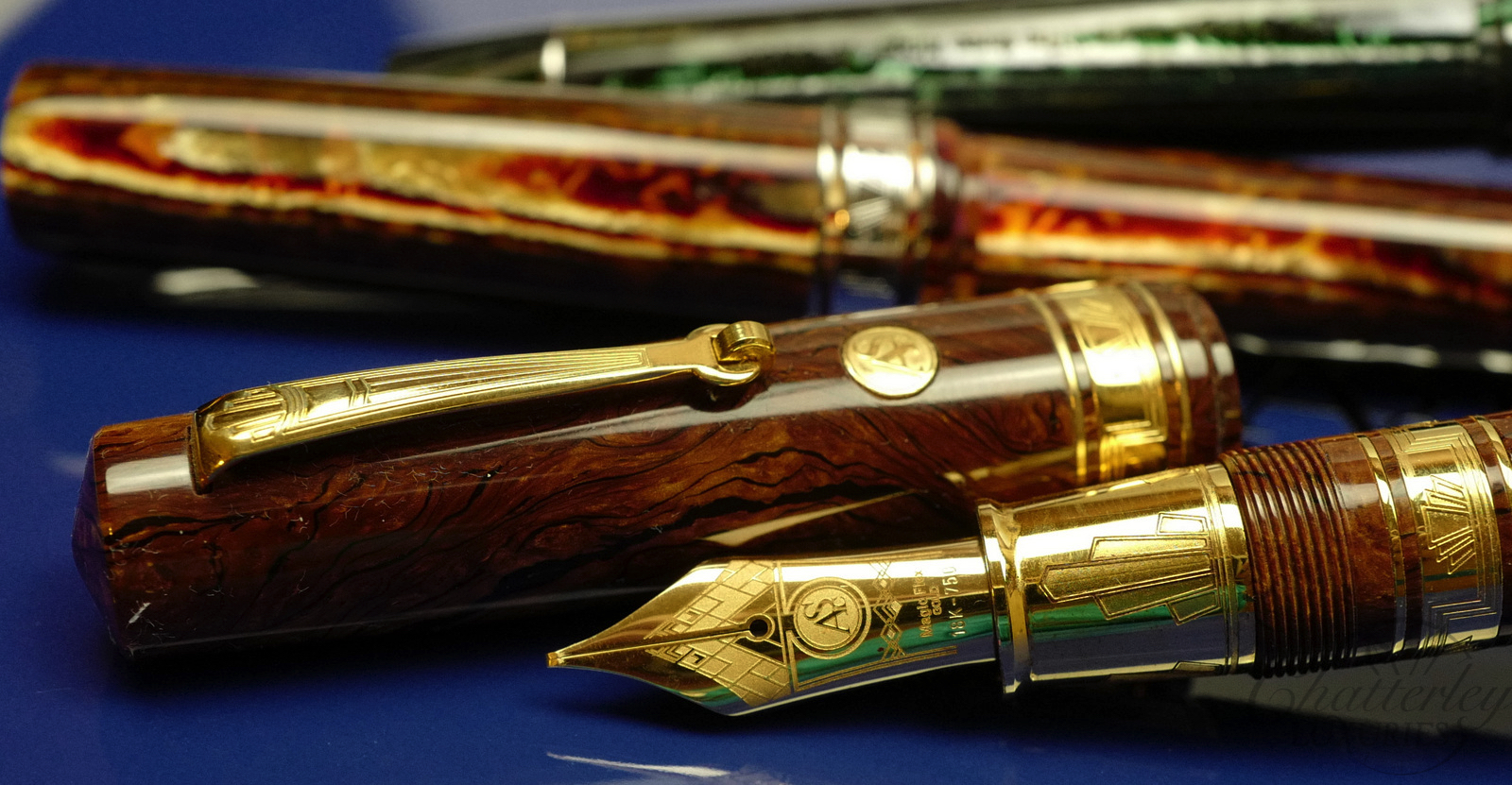 Pen aficionados know that the 1920s and 1930s were a Golden Age for fountain pens. Art Deco became a prominent style featuring geometric shapes, modern themes, rich materials, and superb craftsmanship in art and architecture. Art Deco meant beauty, luxury, and exclusivity.
In that spirit, Armando Simoni Club introduces a trio of Bologna Extra celluloid fountain pens decorated in the Art Deco style. I call them the Three Kings, as they are fit for a king.
The Three Kings pen box doubles as a display case. It has a slot on the upper layer for each of the Three Kings pens, and a layer below to store six more pens.
Allow us to introduce you to the Three Kings.
 Arco Verde – has ruthenium trim in a medium grey tone that echoes the celluloid colors.
Arco Bronze – has rhodium trim with silver and grey contrasts in the Art Deco pattern.
Burlwood – has yellow gold trim with shiny and matt contrasts in the Art Deco decoration.