Armando Simoni Club/Chatterley Bologna Extra Lucens Celluloid Limited Edition Fountain Pen
---
New for 2019. The "Chatterley Founders Club". On specific Chatterley Designed, Collaborations or Exclusives we will be offering a special price for anyone who has previously bought any Chatterley Collaboration/exclusives from us. Just email us at info@chatterleyluxuries.com to let us know when and what Chatterley pen you purchased from us.
---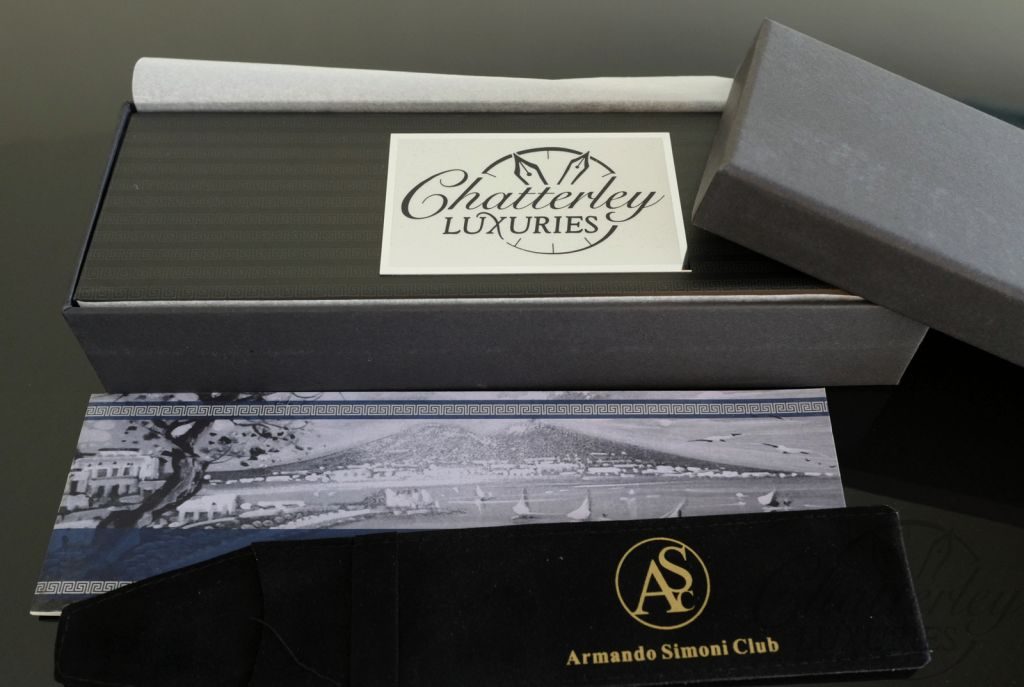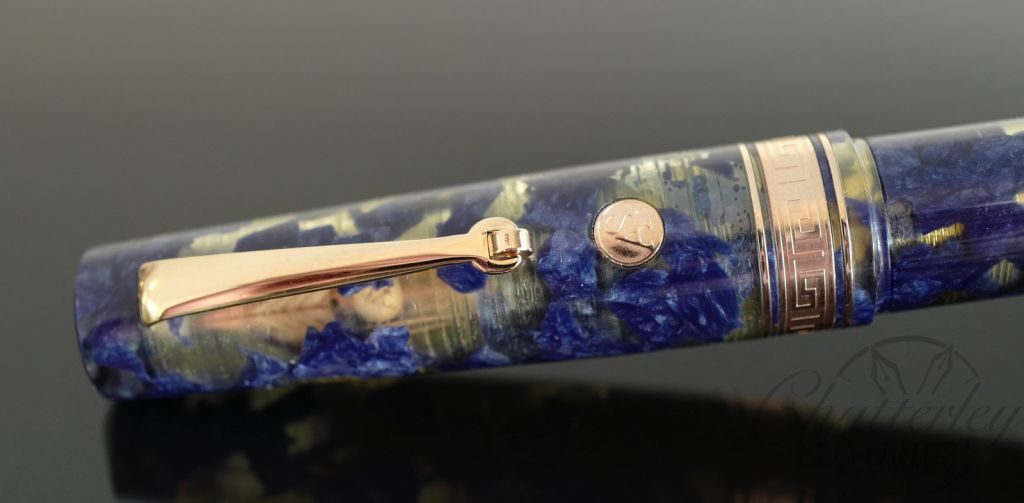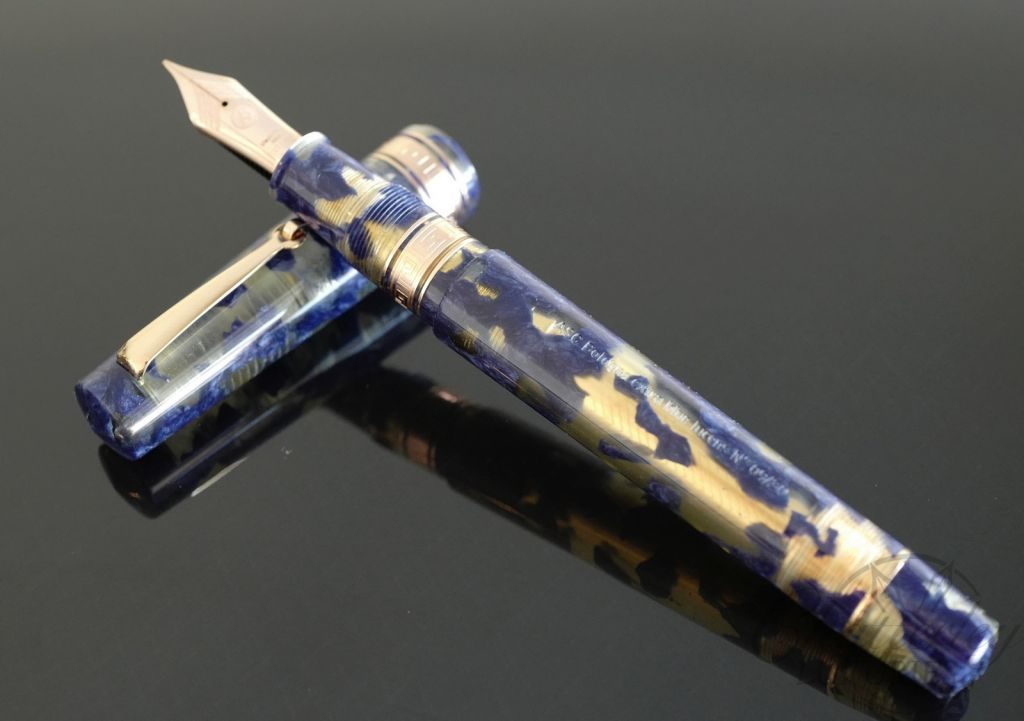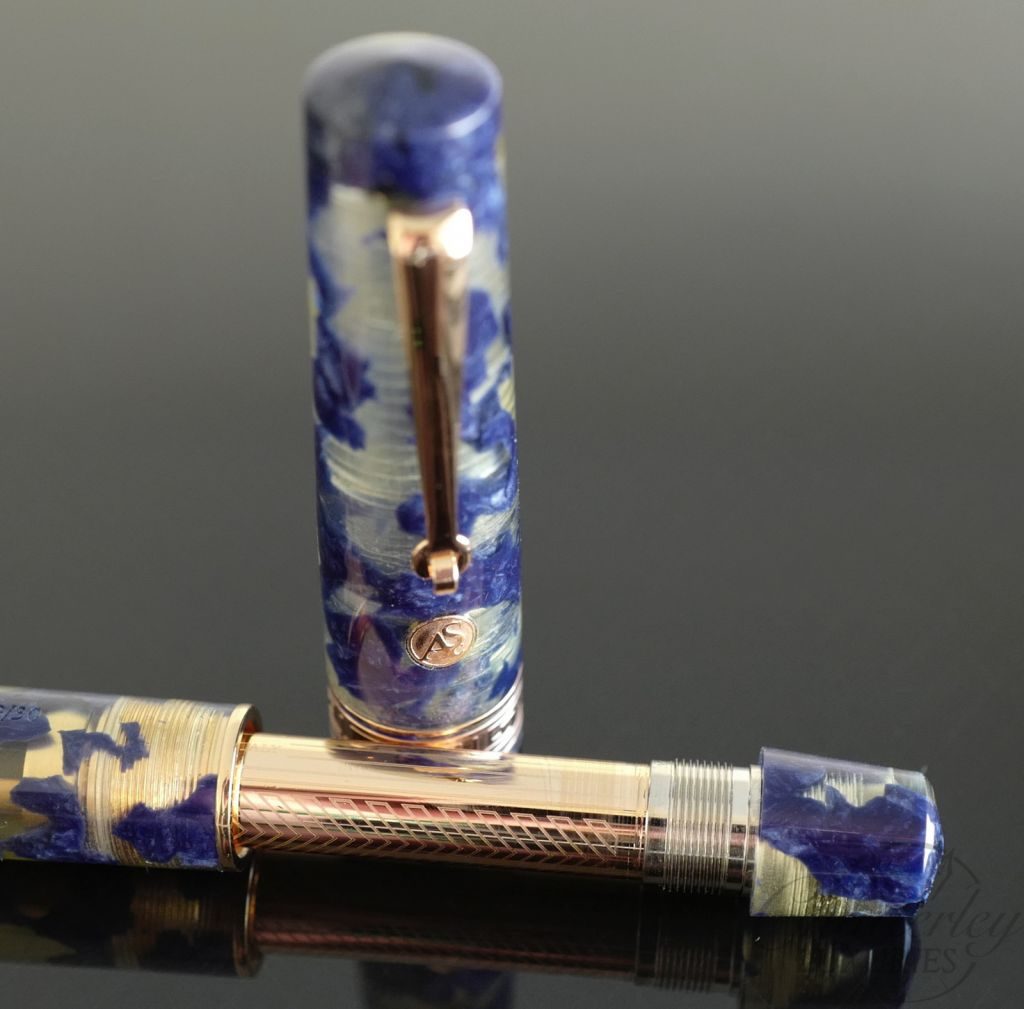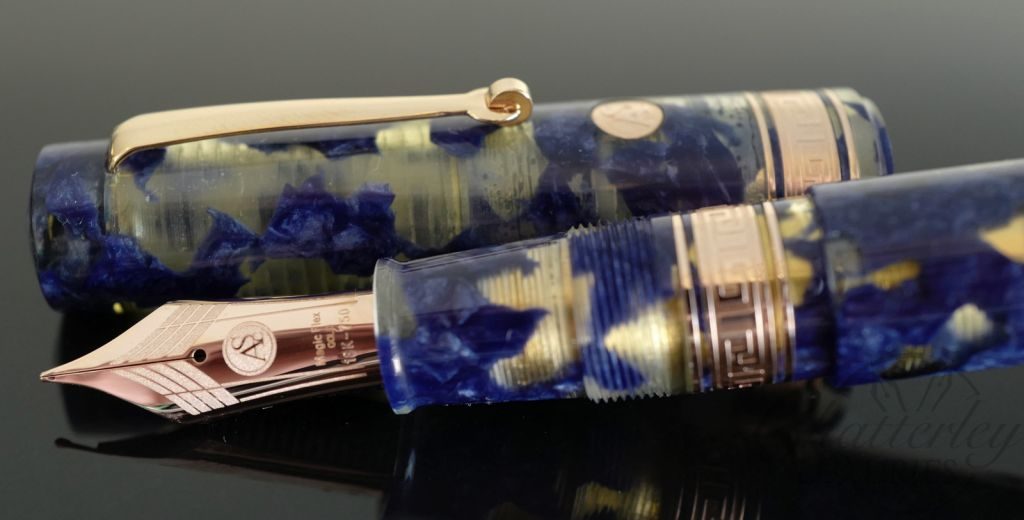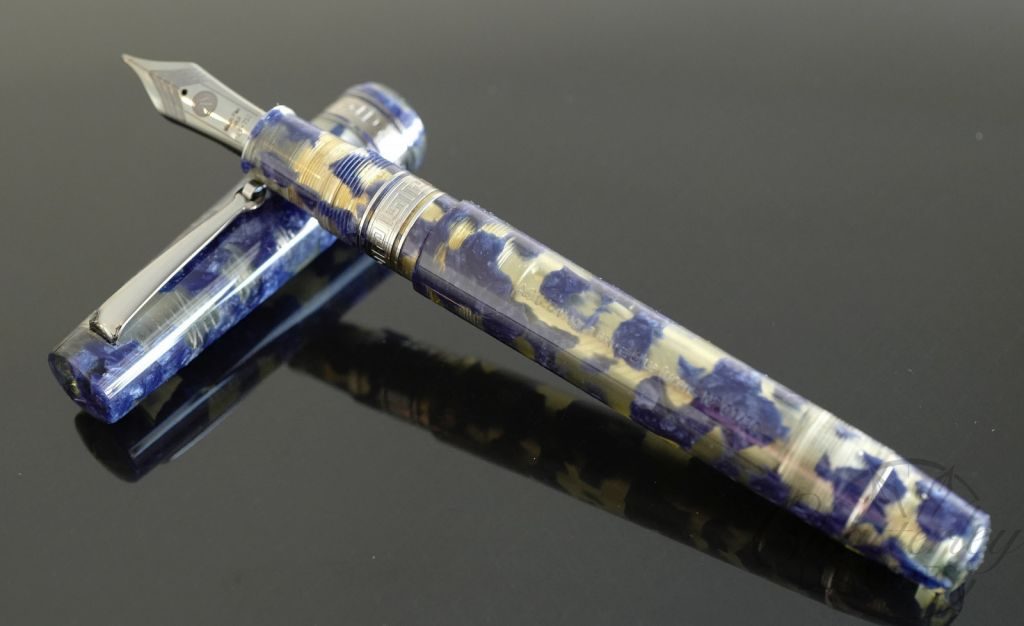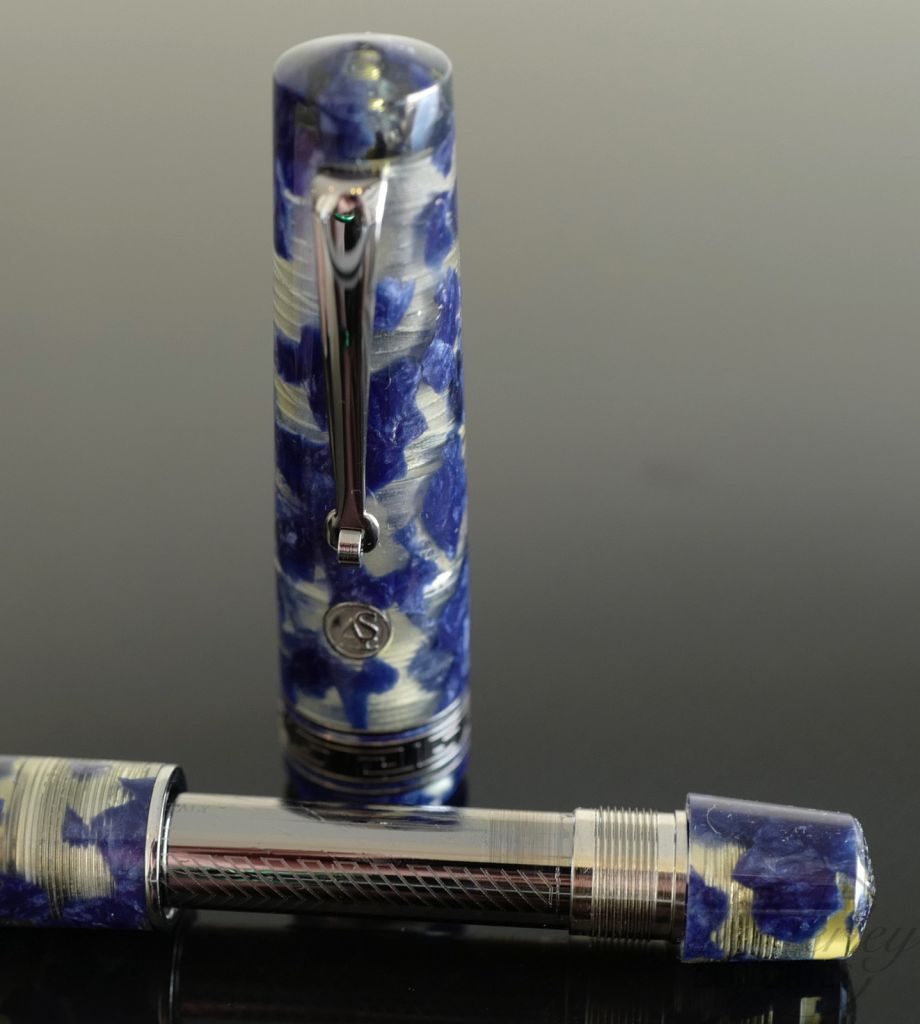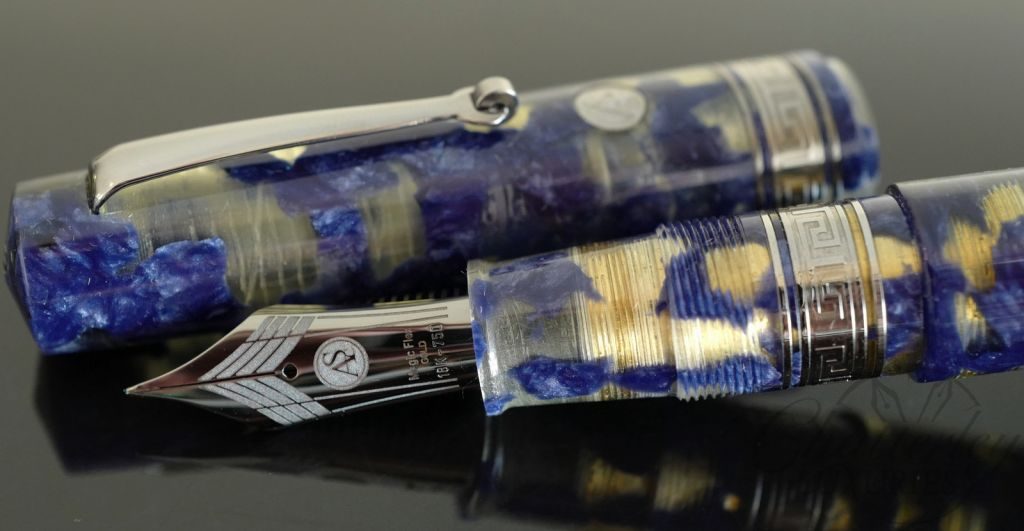 Following the great success of the Bologna, ASC and Chatterley Luxuries is excited to offer the Extra Lucens blue in both Rose Gold and Ruthenium/Black trim.
This pen is limited to only 30 pens in each Celluloid (60 pens total)
This ASC model is larger in length and girth than the pens that Armando Simoni produced in this style. It is equipped with a larger vintage style roller clip.
The Greek Key pattern appears on the cap band as it has since Armando Simoni introduced it on his pens. Greek Key bands now also decorate the barrel above the grip section.
Pen aficionados will appreciate the superb writing characteristics from the combination of a large (No. 8 size) 'Magic Flex' 14k solid gold nib, and an innovative ebonite feed that flexes to provide superb ink flow. Everything about this design enables you to vary the line width by changing the amount of pressure on the nib as you write. Be careful not to push too hard, as you can bend this flexible nib.
The old-fashioned turning knob and piston is superseded by a large volume, quick-acting pneumatic filling system. Unscrew the cap at the top end of the barrel, pull the plunger outward, put your finger on the hole, immerse the nib in ink, then push the plunger into the barrel to fill the pen. Re-tighten the knob and you are ready to write.
The Manufacturers Suggested Retail Price is $1390