Classic Pens CP3 Aurora Homer Odyssey Limited Edition Fountain Pen
This pen is pre-owned, but in perfect condition. Just has some Tarnish which is very normal for a Sterling Silver pen. It fills via Piston Filler and has a Fine 18k nib. It comes with box and papers.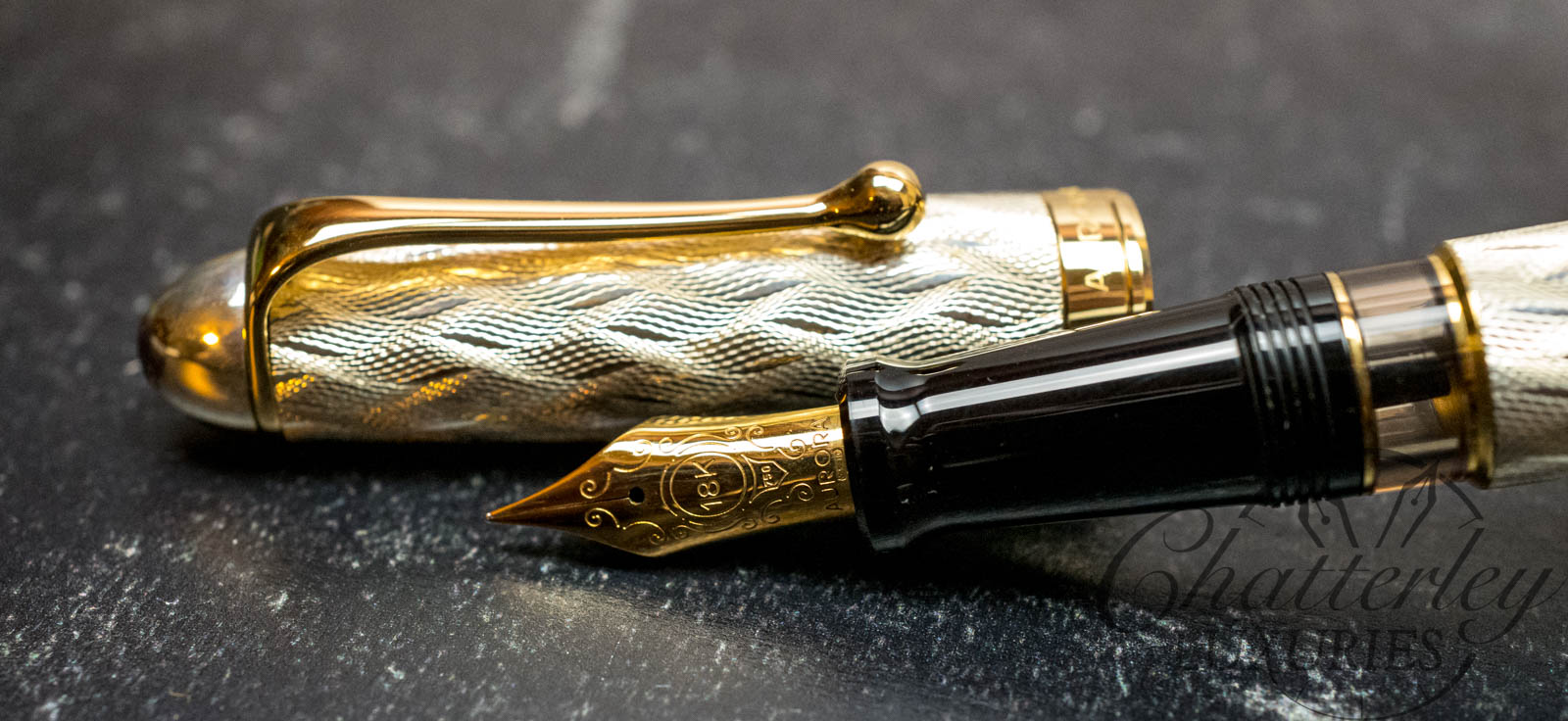 The third limited edition in the Classic Pens CP series, is the CP3 Homer Pens Iliad & Odyssey. It was the fruit of the cooperation between Classic Pens, Aurora and Murelli. The series was launched in 1995. The epic poems known as the. Are among the greatest works in the whole of world literature. They are also among the oldest, dating from around 700 B. And are ascribed to the figure who has passed into history under the name of Homer. Chronicles the Trojan War, believed to have been fought around 1250 B.
Homers work immortalizes the conflict, and has made it the most famous in Western culture. The poem commemorates the leaders of this heroic age, the rival heroes, Hector and Achilles and the passion of Paris, Prince of Troy, for the Greek queen Helen, whose face in Marlowes words, launched a thousand ships. In contrast, is a hymn to the resourcefulness, ingenuity and tenacity of the human spirit. It charts the ordeals and adventures of Odysseus, known to the Romans as Ulysses, as he makes his way home from the siege of Troy. Oddyseus eventual safe return bears testimony to the strength and durability of the bond which exists between a man and his family, a man and his homeland. The model chosen for CP3 is the Aurora 88.
Aurora has been producing quality writing instruments in Italy for more than 75 years. The model 88 was launched in 1947 and was designed by the acclaimed industrial architect, Marcello Nizzoli. It featured a refined piston-filling mechanism, and an advanced feed system which facilitated improved and regular in flow. Today, the large 88 model incorporates an ingenious hidden reservoir system which allows the pen to continue writing for at least another page after the ink has apparently run dry. This sophisticated mechanical innovation has won the 88 a place at the Leonardo da Vinci Museum of Science and Technology in Milan.