Conway Stewart Fountain Pen Limited Edition Churchill Celebration
Conway Stewart is pleased to announce the creation of the first two special pens from the Celebration Limited Edition Series. The Celebration Series is launched using the platform of our two most popular modern pen designs – the Churchill and the Wellington models, limited to 100 numbered pieces of each design.
Named after Sir Winston Churchill, this model is Conway Stewarts long standing flagship design. Majestic and timeless in feel and appearance, the Churchill has remained a perennial favorite of those who prefer a stately, over-sized writing instrument.
The Churchill Celebration is a superb example of their flagship model rendered in gleaming black resin set off by an engraving pattern inspired by early hard rubber pens brought to market by Conway Stewart in the 1920s. This wave pattern runs the full length of both cap and barrel, with the cap top and barrel end being left smoothly polished to accent the design.
The trim on the Churchill Celebration is solid 18kt gold, with a vintage style washer clip, wide cap band, and both section and barrel end accent rings. The combination of polished black and gleaming gold makes a bold statement without being overpowering.
The Celebration Churchill brings the best of traditional vintage writing instruments to life in a convenient and durable modern design. Filling the Churchill Celebration is via the dependable cartridge converter system, and the Churchill Celebration is being offered with the choice of Fine, Medium, Broad, Italic Fine, Italic Medium and Italic Broad solid 18kt gold nibs.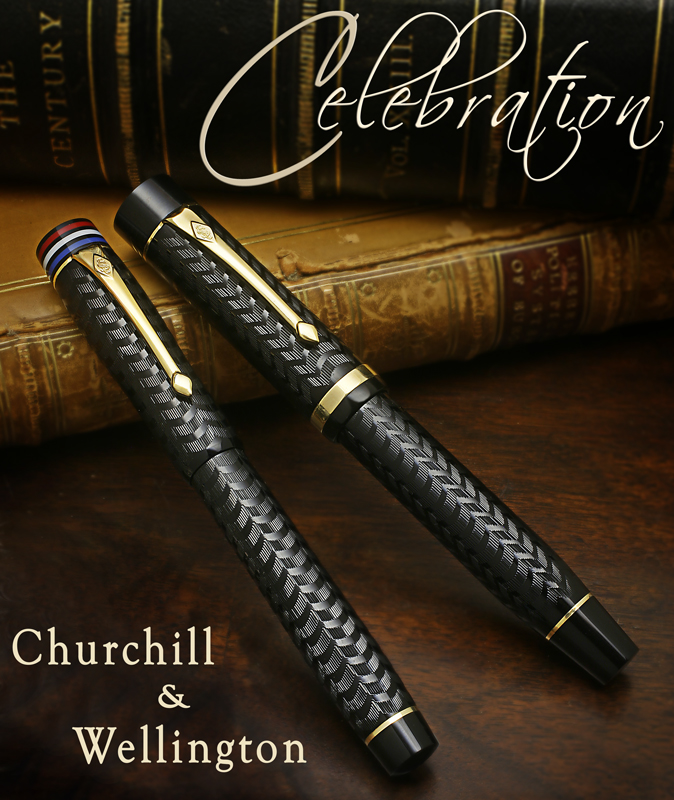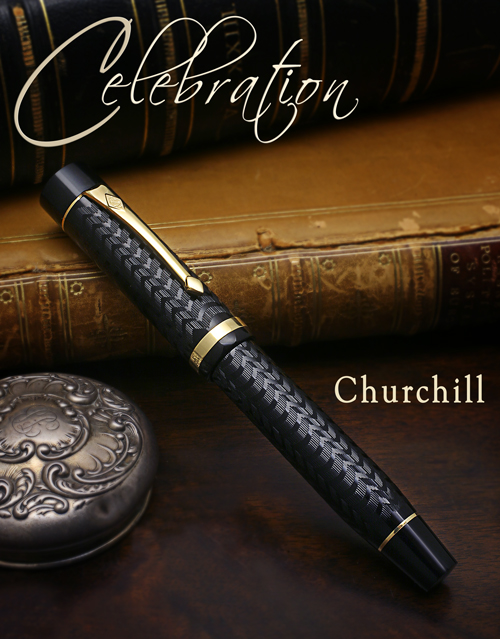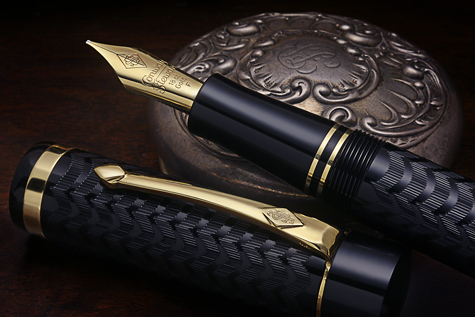 The Conway Stewart Fountain Pen Limited Edition Churchill Celebration is part of a limited edition of only 100 fountain pens and carries an MSRP of $848.