Description
Conway Stewart Belliver Fountain Pen Limited Edition Fresian
Conway Stewart's latest edition for 2013 is the new Belliver Fresian special edition and it is crafted from hand made resin and features predominant shades of white and light grey hues offset by rich marbled black. The iridescent pearl lights up the light gray, giving this new edition a glimmering life of its own. The Fresian is further accented by gleaming black resin cap top, section, and barrel end, adorned with solid 18kt gold bands.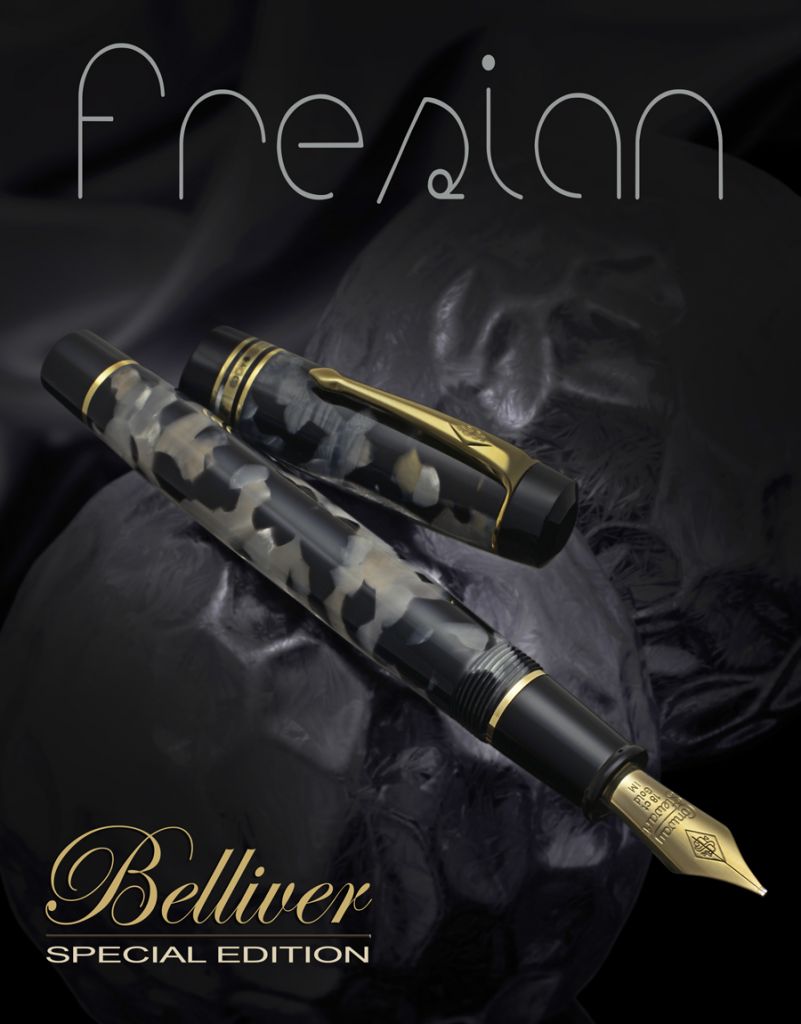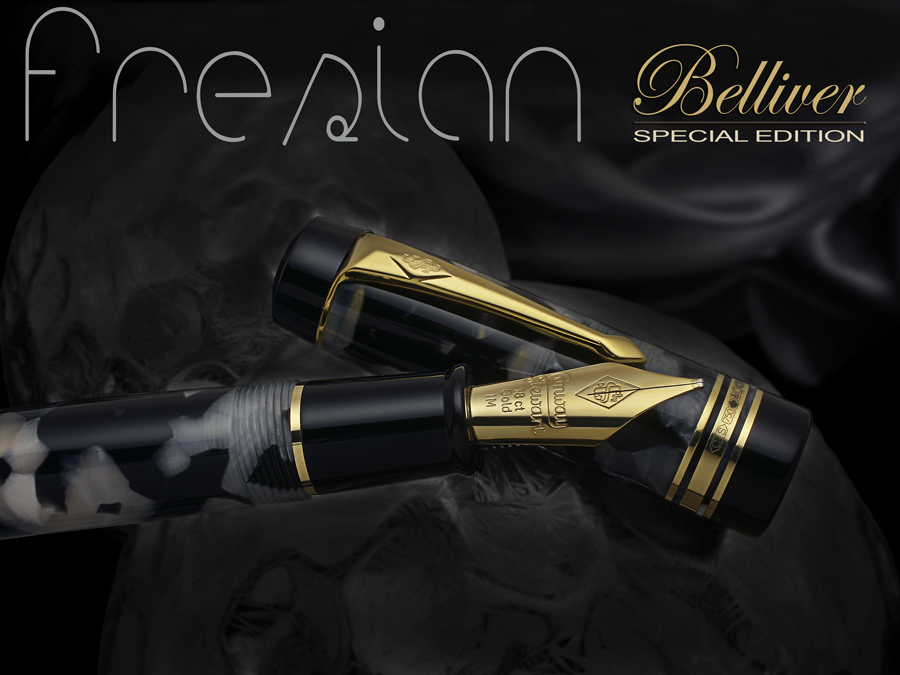 Limited to only 50 numbered fountain pens or roller balls, this special edition is crafted in their factory in Devon, England. The Fresian is based on the popular Belliver model, ideal for a wide range of hand sizes and writing styles. The Belliver is not so large as to be unwieldy in the hand, but it is still of a size to command instant attention, as well as to afford a comfortable grip. The gently tapering cap and barrel preserve the traditional classic flat top design, while imparting a graceful balance in the hand. Offered as either a fountain pen or roller ball, the Belliver Fresian is ready to serve the daily needs of the modern lover of fine writing instruments.
The Belliver is balanced using a solid brass barrel liner to offer just enough weight for the pen to sit easily in the hand. The cap is lighter in weight, and it does allow you to post it securely on the end of the pen if you so choose. The section is gently tapered to bolster the comfort of writing with the Belliver. This pen is produced with the available nib grades of EF, F, IF, M, IM, B, IB, 2B, and the nibs are solid 18kt gold. The pen fills via cartridge convertor system.
Dimensions: Closed: 132.5 mm – Posted (including nib): 165 mm – Barrel (including nib): 126.5 mm Cap: 58 mm – Barrel diameter: 13.2 mm – Cap diameter: 15 mm – Weight: 30 gms
MSRP on the Conway Stewart Special Limited Edition Belliver Fresian Fountain Pen is $490