Conway Stewart Wellington Bronze Whirl Limited Edition Fountain Pen
This pen has been lovingly used and does not come with box or papers.  It is equipped with an 18kt Medium nib and is LE # 05/50.  Made in England.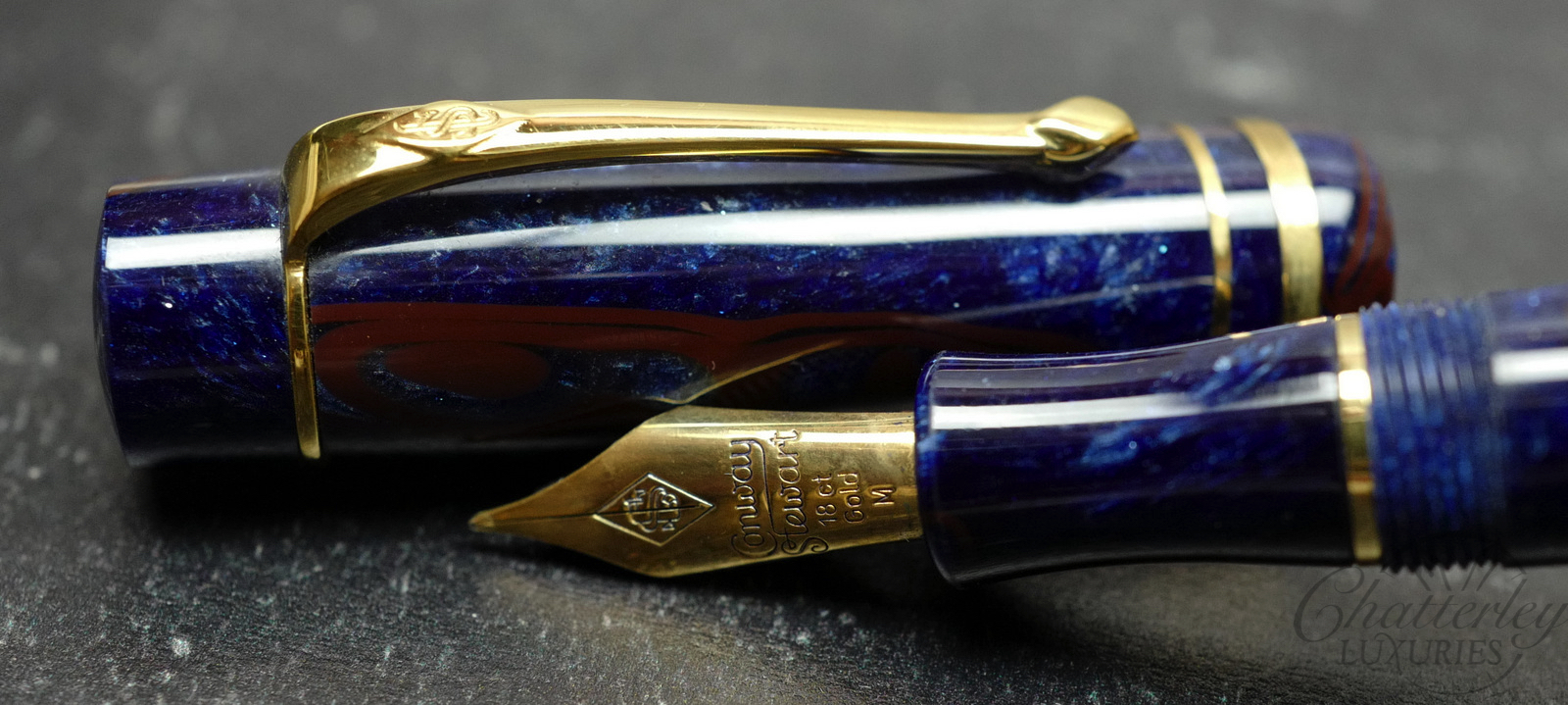 A limited edition of just 50 numbered pieces available in a choice of fountain pen or roller ball writing modes. Bronze Whirl — a new color from Conway Stewart in 2012 — is a luxurious mix of rich tones consisting of a deep blue background that shimmers softly, with sparkling accents dusted throughout. Then they added a subtle Bronze whirl hue, looping and swirling through both the cap, barrel and front section.
Each of the Wellington Bronze Whirl writing instruments is crafted from a unique piece of this wonderful hand made sturdy acrylic material resulting in every Bronze Whirl being a one of a kind expression of the British pen maker's art.
The Wellington is a substantial pen and has been crafted with a subtly curvaceous form to both cap and barrel. An exciting shape that sets this model apart from traditional pen designs. The Wellington was created with an eye to the Continental flair for a sleek and classic look. This combines with our time honored use of rich resin and polished solid 18kt gold trim to result in a pen that suits both high fashion as well as tasteful refinement.