Danitrio makes remarkable hand painted pens using the Japanese skill and craftsmanship. During the peaceful Tokugawa Era (1603-1868) Samurai had too much leisure time to spend, and the designs by Urushi paintings on their scabbards became fashionable as salesmen's ties in dress suits today.
Tsugaru – Nuri has more than 600 years of history. The specialness of these pens is their base, which has one of the best methods to strengthen the Nuri which can last hundreds of years. The Nuri is done by one single craftsman and therefore, there is no signature on the pen.
However, this Tsugaru-nuri  now has become species in danger because the sole source for Tsugaru-nuri in Hirosaki of Aomori has closed forever and there will be no more new pieces made.
Tsugaru-nuri was used to paint all kinds of furniture, dinner wares and many other objects. This very high quality Nuri, including pens in this collection, will soon be missed by many who value the quality of the art.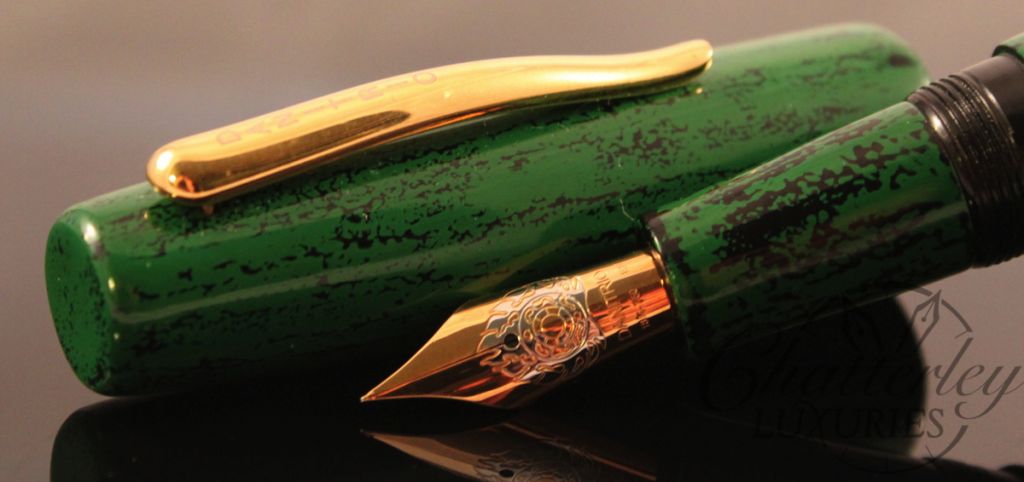 The pen fills via cartridge convertor and features a size 18kt gold nib.
This pen has an MSRP of $1600