Carbon Demo Momo Limited Edition Fountain Pen by Delta
2014 has brought another collaboration between Chatterley Luxuries and Delta. Based on the previous Chatterley Pens/Delta Momo fountain pen size, this release is crafted from high quality Transparent Italian resin, Carbon Fiber and finished with Gold Matte trim. The nib is realized in 14kt gold and the pen is fitted with Delta's patented ratcheting piston filling system.
In 2011 Delta celebrated their 30th anniversary of the Momo Design company with the release of the Momo Pen made from Carbon fiber, celluloid and nib in pure titanium: a creative mix and chromatic blend of extraordinary materials and innovative use of unusual shapes accomplished by both Momo design and Delta. It was in 1992 when Delta added a new page to the world's history in writing instruments. After doing research for 3 years on innovative materials that could be valuable to produce writing instruments Delta produced the first writing instruments in Titanium and carbon fiber.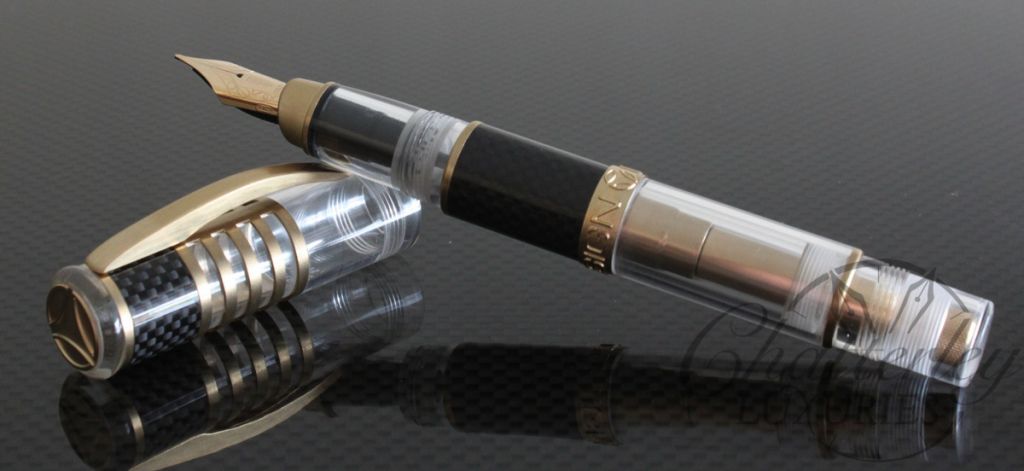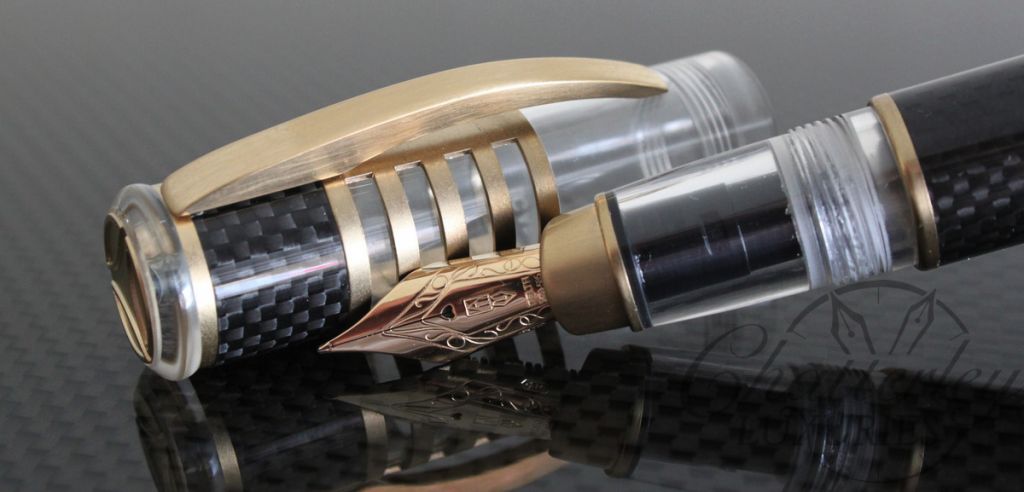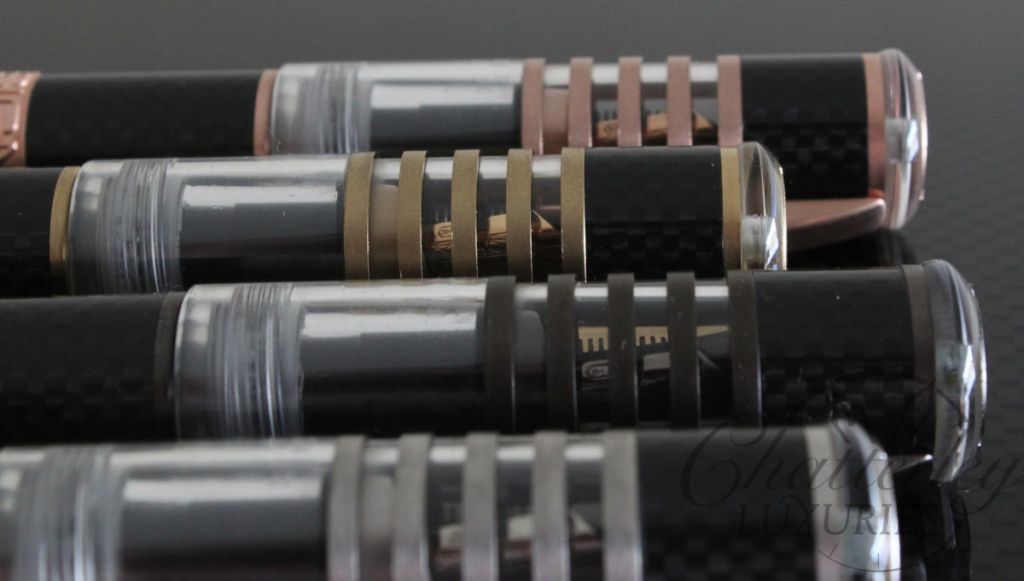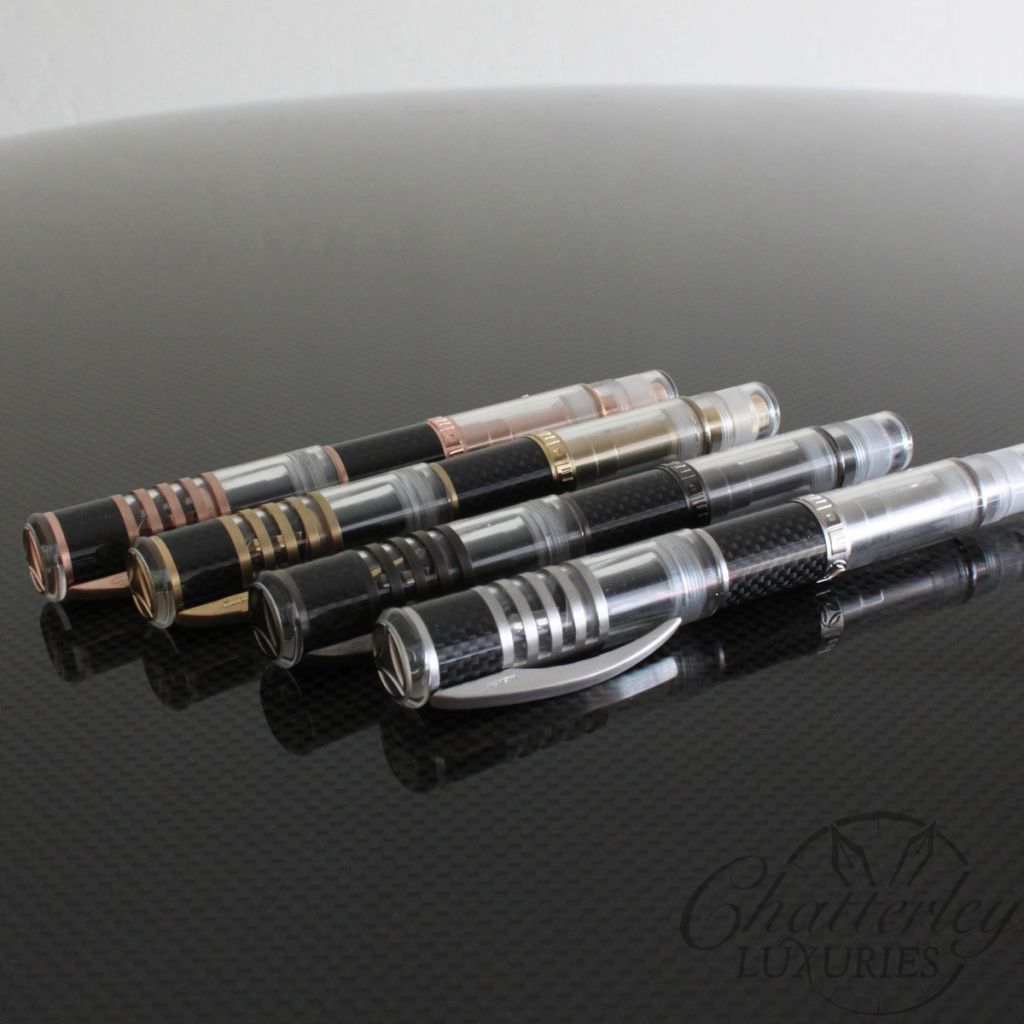 Already at that time Momo design and Delta came together in a partnership to bring forward innovation and design which resulted in the Momo "Carbon" collection by Delta.
Today, years later the partnership is continuing strong as both companies create a new agreement to produce together new writing instruments offering new shapes, appealing and of great stimulus due to the high design value and the singular combination at same time as technological and traditional materials.
This pen is part of a limited edition release of only 5 pens worldwide, and is available exclusively here at Chatterley Luxuries.