A collection of writing instruments offered in limited number dedicated to the "Ilaria Alpi Journalistic Television Award 2006" established in 1995 in Italy. The Prize is dedicated to Ilaria Alpi, the Italian journalist killed in Mogadishu in 1994.
It is a Prize aiming at valuing clear and intelligent information, capable of studying facts in depth and courage. Solidarity, non-violence, justice, and human rights are some of the social themes competing for the Award.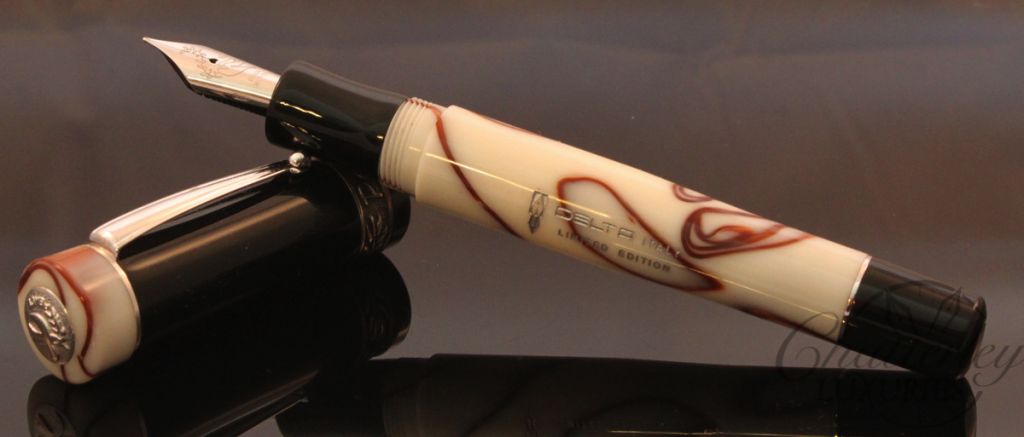 The Prize shares its intent under the prestigious sponsorship of the Italian UNESCO'S Commission and with the High Patronage of the President of the Republic. The collection PEACE is limited to 994 fountain pens with lateral lever filling system, 1994 fountain pens with converter and 1994 roller convertible into ball pens. Also available is the celebration version limited to only 12 spectacular pieces with details in 18kt solid gold, diamonds and with lateral lever system.
MSRP on this Pen is $850