Chatterley Pens and Delta Fusion 1 Limited Edition Turchese Celluloid Fountain Pen
This Chatterley Pens Collaboration with Delta is the Turchese Fusion 1. Combining the design of the Original Fusion One with Celluloid.
For its 30th Anniversary, Delta presents a new, fully-patented nib, which 'fuses' the chemical-physical properties of steel and gold to enhance the ink flow and performance of the pen. The Fusion One Fountain Pen was crafted with the same traditionally techniques as all handcrafted writing instruments from Delta.
This version of the Fusion One is made with one of the nicest Celluloids in the market. The Turquoise blue.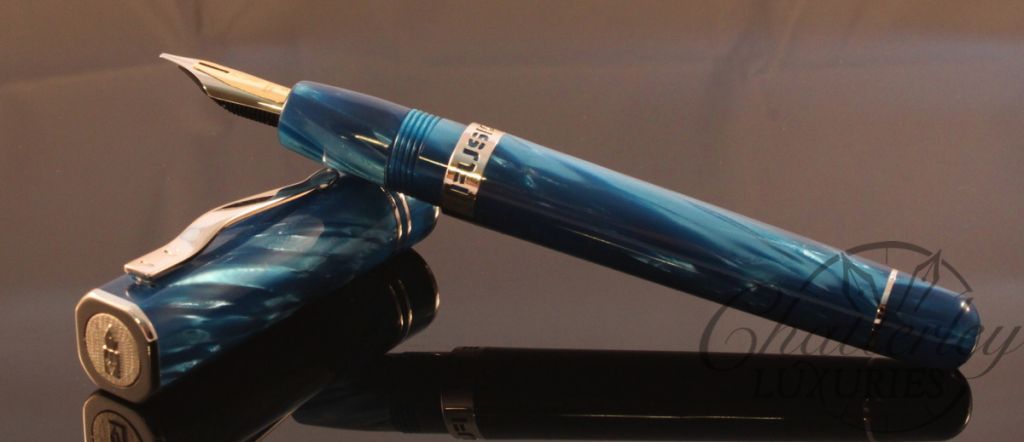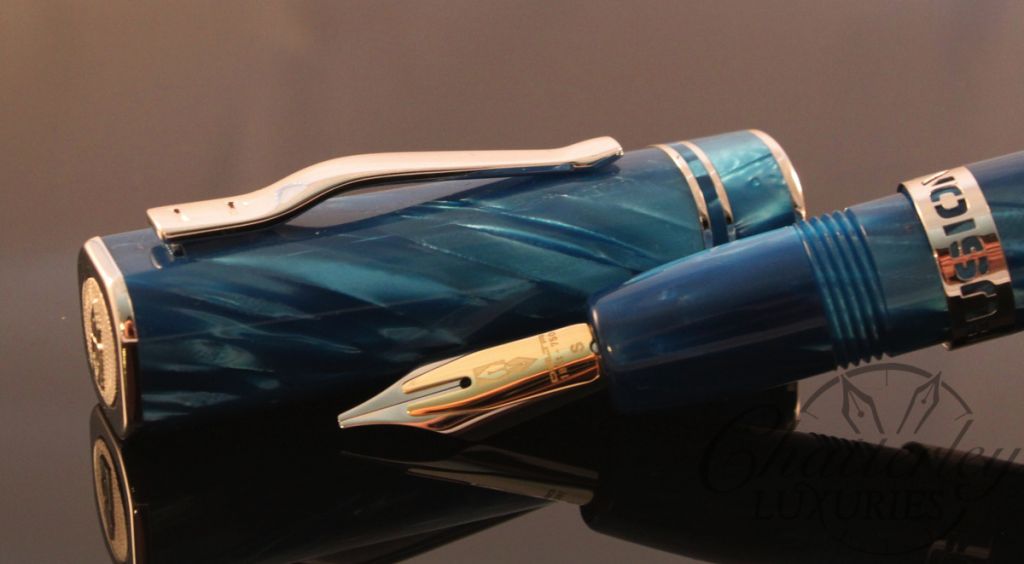 Its revolutionary nib design was developed to improve the efficiency of the fountain pen within its assembly system.
The foundation of the Fusion nib is a steel alloy covered with a sleeve of precious 18K gold: the ink becomes more viscous because the thermal conductivity of the precious metal plate heats the underlying steel – the higher temperature makes ink flow more smoothly. The blend of gold and steel on the flexible nib gives it a unique and appealing look. It is strong and durable for long writing sessions.
The sporty Fusion One Limited Edition Pen is turned by hand from solid bars of Italian Celluloid and polished to a fine sheen.
This Edition is limited to only 18 Pens worldwide.
The cap top has a beveled square shape that tapers into the round barrel. The fountain pen nib is offered in five sizes including a stub point. This pen fills via cartridge convertor. The MSRP on this pen is $650.