Franklin Christoph Panther 40 Diamondtree Fountain Pen
This pen has been lovingly used.  It does not come with box or papers.  It is equipped with a Steel Bacas Fude nib. Fude nibs are specialized nibs that are bent upwards at the tip giving the nib a curved or rounded surface area. The extra surface area allows the user to create varied line widths depending on the angle that the pen touches the paper.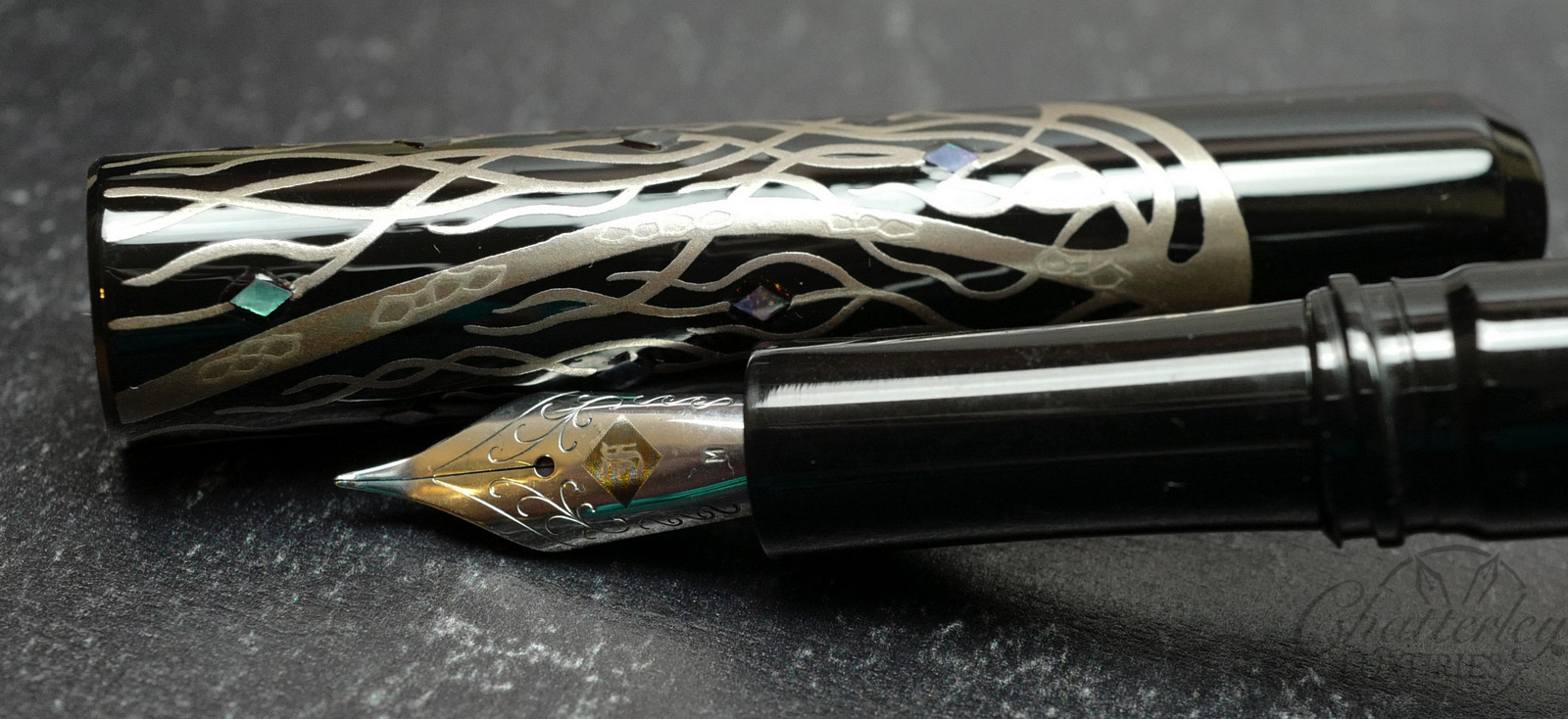 From Franklin Christoph:
This is our newest limited edition, a design we call the Diamondtree. It's an Asian themed tree made of platinum dust with mother of pearl diamond shapes. Designed by S.C. Franklin and maki-e artwork by Katsunobu Nishihara.
The base pen is our Model 40 Panther, one of our earliest designs with the long cap feature. Most Panthers have a band in the cap, but this one is one long solid piece, a perfect landscape for the tree.
6 layers of urushi in tree work. (Hira Maki-e style)
Not recommended to post.
Edition is limited to 51 pieces, which will be made 13-15 at a time, with the edition planned to finish in mid 2020.