Montblanc Doue Classique Le Petit Prince and Fox Fountain Pen
This pen is pre-owned, but in perfect condition and comes with box and papers.  It has an 18k Medium nib.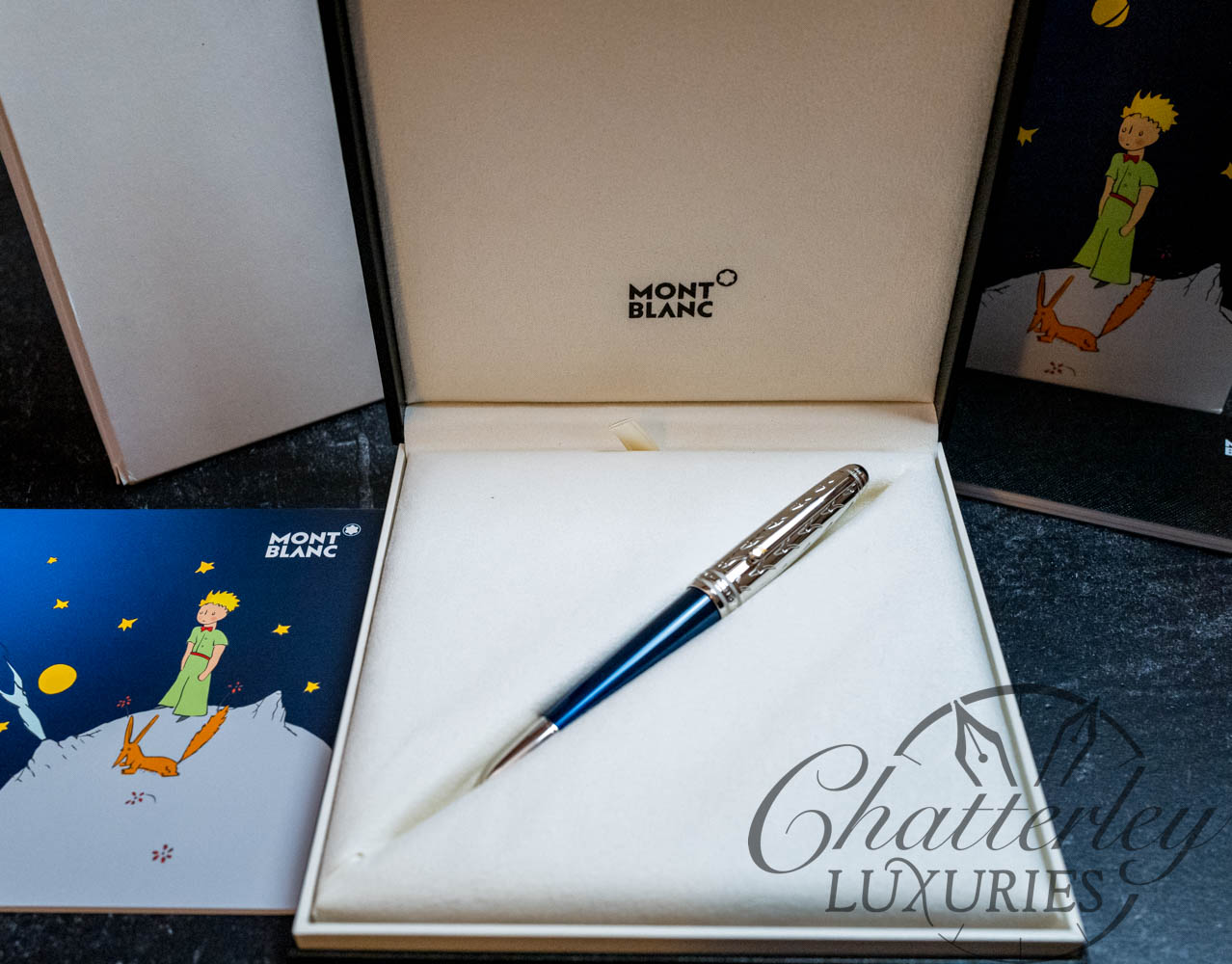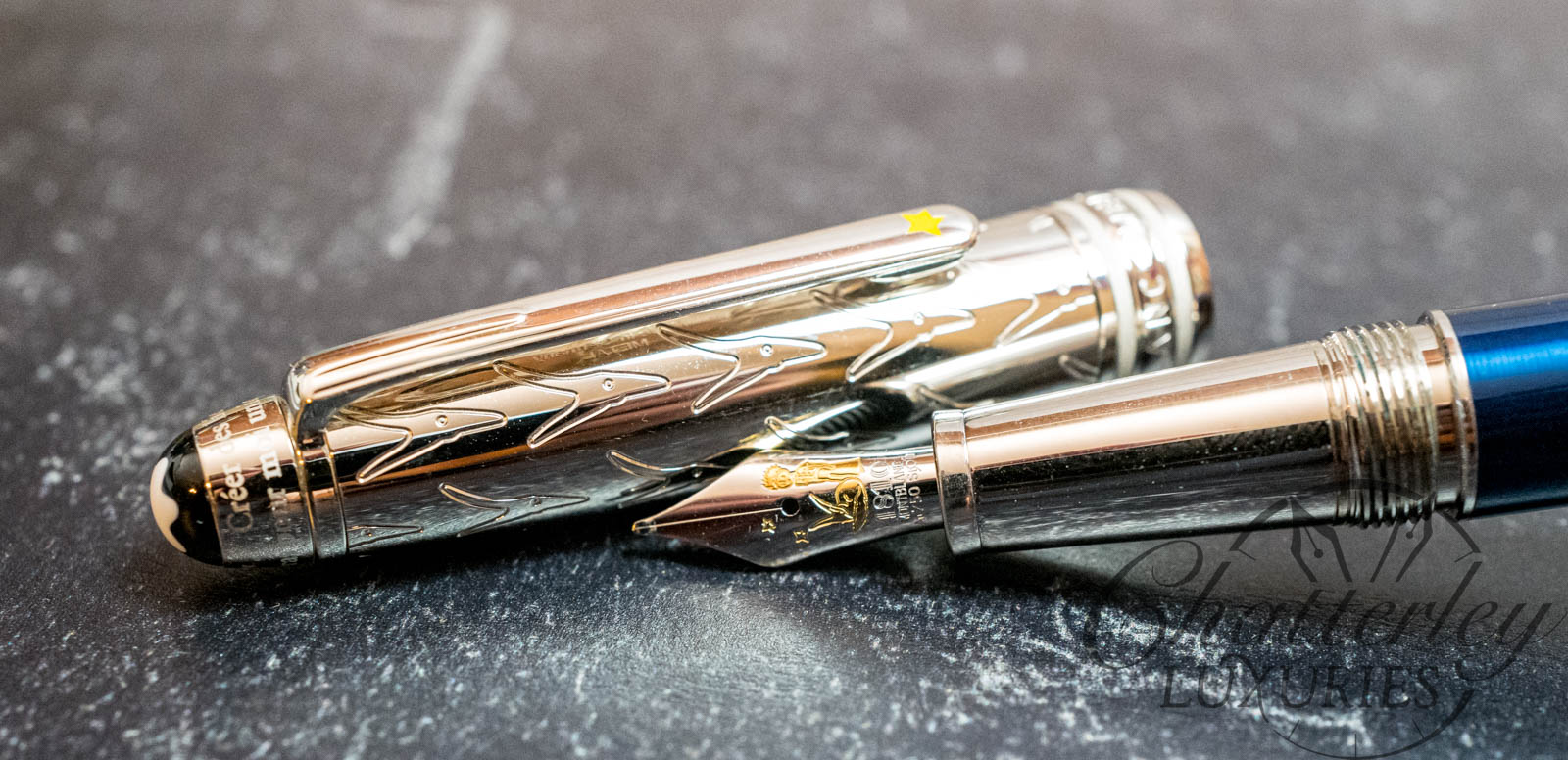 Create bonds ?" asks Le Petit Prince to the fox. "For sure, says the fox. To me, you will be unique. And I will be unique to you."
Montblanc Meisterstück, the iconic writing instrument, passed from one generation to the other will pay a special tribute to the importance of imagination. This limited edition of Montblanc iconic Meisterstück features the inspiring and tender character of 'Le Petit Prince' and the Fox by Antoine de Saint-Exupery.
Saint-Exupery's world-famous novella's character, The Little Prince, will be featured on Meisterstück to convey its essential message on the importance of bonding, deep relationships, and values via the Fox, a symbol of bonding and friendship. Le Petit Prince's voice whispers an essential message to our ear: communicating one's dreams and values is what makes our lives meaningful. It is an element of eternity in our lives.
The Le Petit Prince Doue Classique fountain pen features a platinum coated metal cap engraved with the sentence on bonding and relationships adorning the top. The barrel of Le Petit Prince is beautifully constructed in deep blue lacquer with a fox head engraving. A yellow star embellishes the clip, and platinum coated fittings feature the Montblanc name. The 18k gold rhodium plated nib carries special embossing of Petit Prince and the fox. Cartridge or converter fill.