Montblanc Writers Edition Antoine Saint-Exupéry Limited Edition Rollerball
This pen is  pre-owned, but like new and comes with box and papers.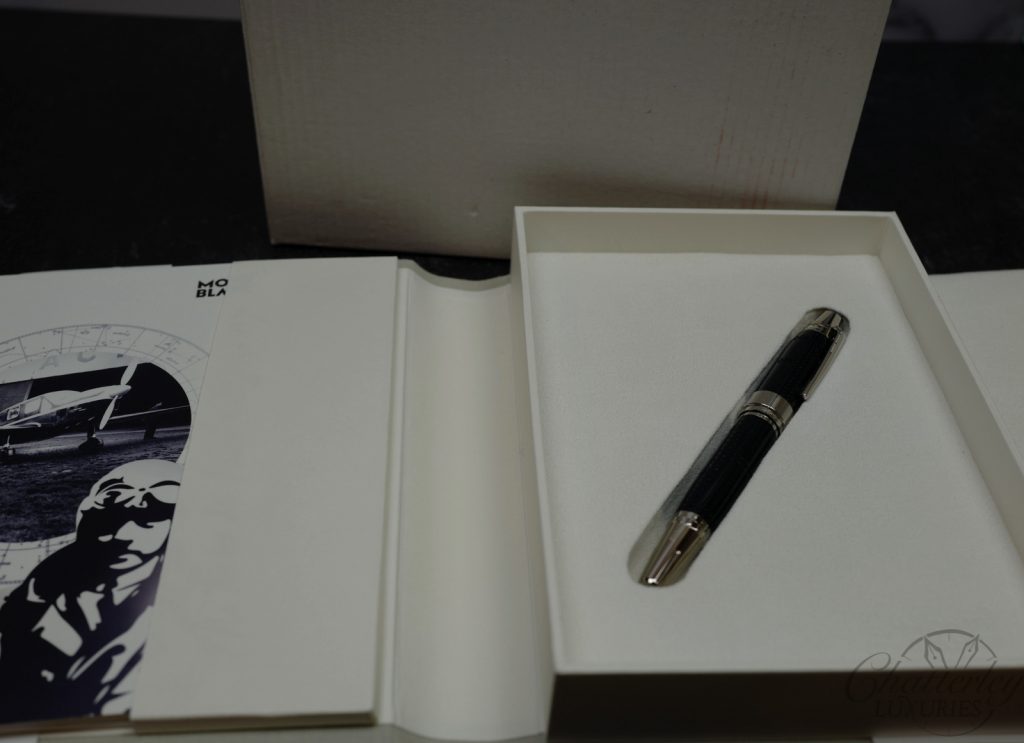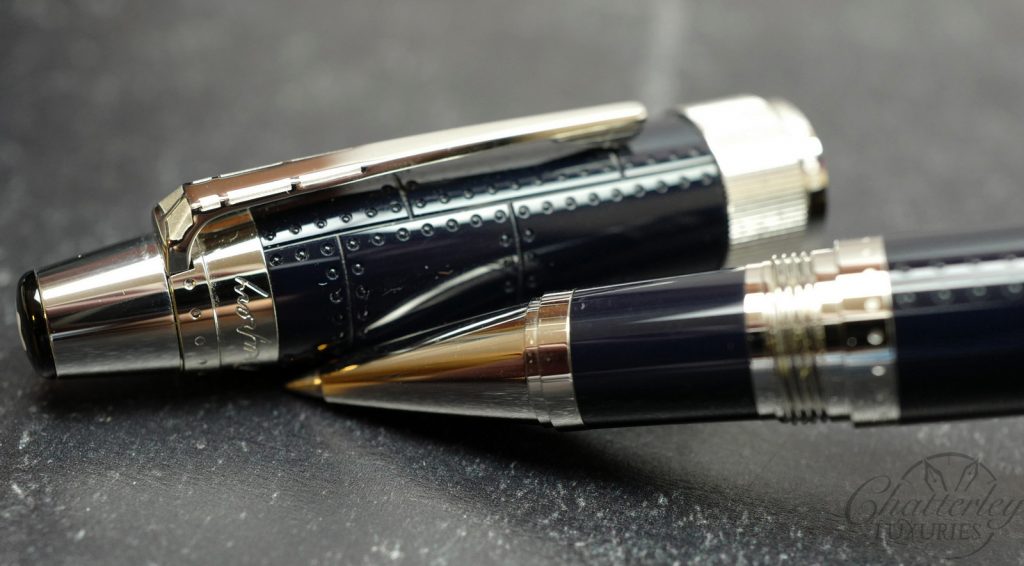 The overall design and shape is inspired by his iconic Caudron Simoun plane and his famous novel "Night Flight". Engravings on the barrel and cap show the sky as seen by Saint-Exupéry on the 1st of November 1929 at 23:00. As the director of the newly formed company Aeroposta Argentina S.A, Antoine de Saint-Exupéry conducted Aeroposta's inaugural flight on 1 November 1929, flying from an airfield at Villa Harding Green to Comodoro Rivadavia. The fittings are inspired by the cockpit of his plane. The geographic positions of important cities in Saint-Exupéry's life are engraved on the cone. The nib recalls his most famous novel, "The Little Prince".