Montegrappa Stradivari Fountain Pen
This pen is like new, but does not come with box or papers. It has been handled, no sign of ink, but it could have been so I've put in the "used/Consignment" category. It has a Medium nib.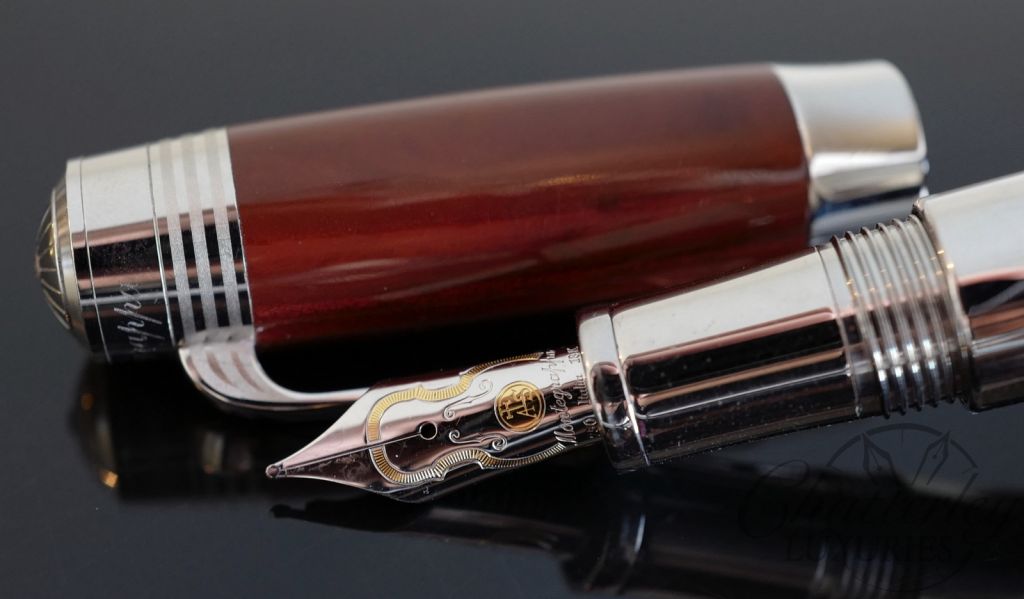 Inspired by the creative genius Antonio Stradivari, the world's greatest luthier, the creator of violins whose perfect sound remains an unrepeatable mystery after almost 300 years. Many believe the secret of the Stradivarius' perfection is the wood he used from Italy's Val di Fiemme red fir. For the Stradivari pens, Montegrappa has produced a precious resin which copies the wood's colors and veining. The soft lines of the barrel and cap mimic the tapered lines of a violin, the clip decoration is inspired by its four strings.  The platinum-plated pen is crowned with a topaz, a symbol of the Genio Creativo's uniqueness.