Montegrappa UEFA Champions League Best of the Best Limited Edition Fountain Pen
This pen is brand new, complete with box and papers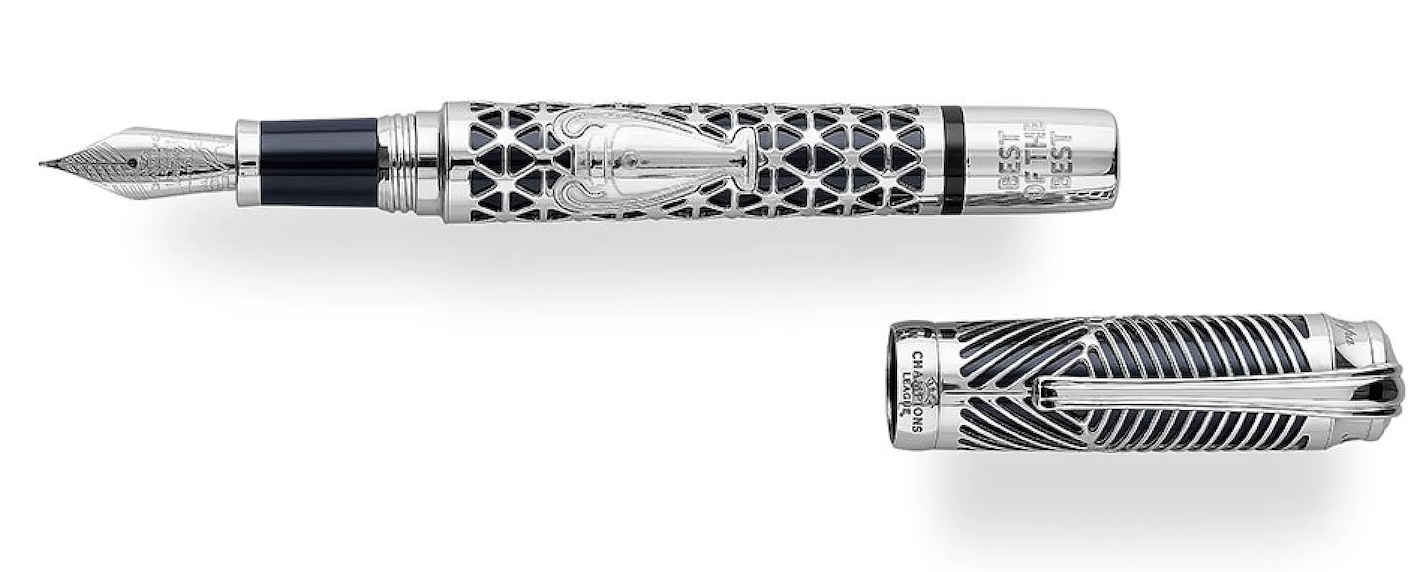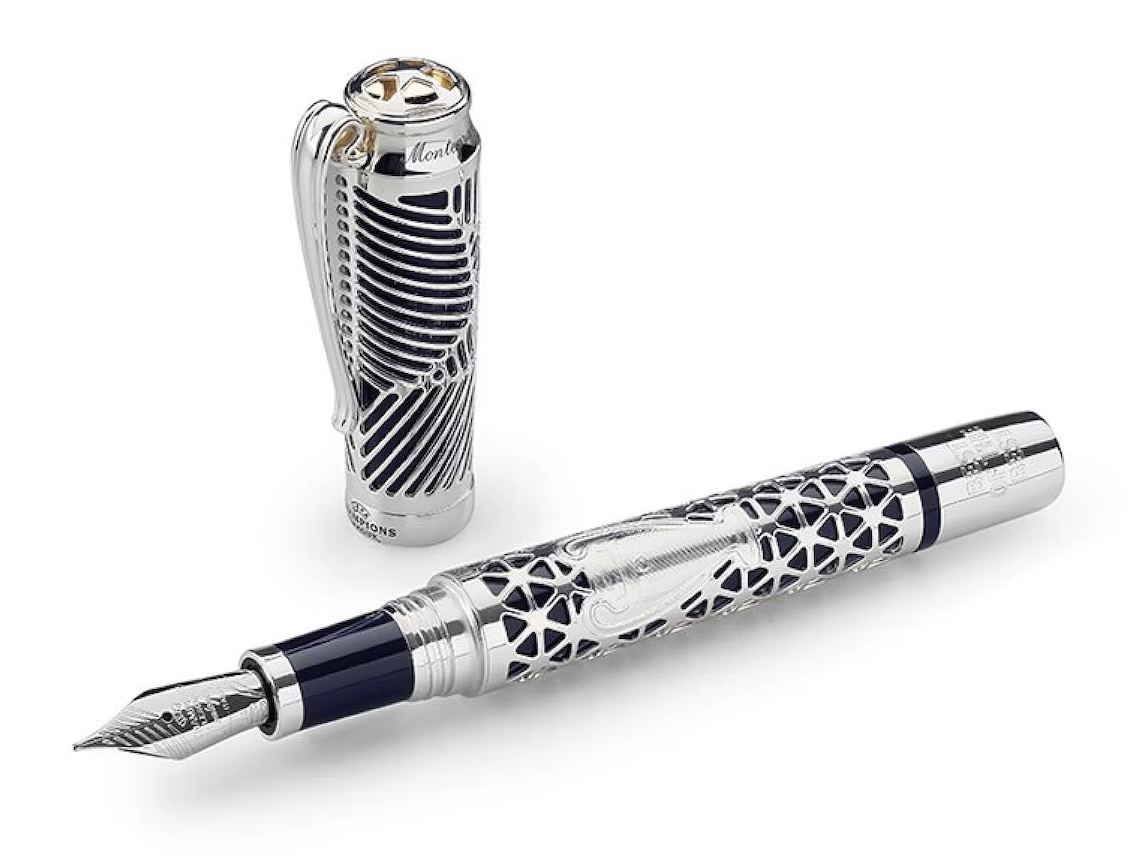 Footballing grandeur fuses with flashes of modern architecture to match the glamour and precision of Europe's premier sporting spectacle. Wrapped around a body of deep blue resin, an intricate exoskeleton of precious metals provides the setting for the silhouette of the continent's grandest trophy. Pairing physical perfection with glittering extravagance, it's an elite player in every sense.
Designed in 1967, The iconic UEFA Champions League trophy informs much more than the shiny façade of Best of the Best. Held aloft by many of history's greatest players, its extravagantly formed handles have been faithfully fashioned into a pocket clip, while the trophy's gold-plate interior is another feature adopted by the Montegrappa design team. A vacant field on the barrel's reverse can be used to engrave a personal monogram, sponsor logo, or to record a famous victory.
The sterling silver fountain pen iand rollerball arelimited to only 128 pieces each. The number 128 represents the total number of football teams that have taken part in the game competitions since its foundation in 1954/55, until the end of the 2018/2019 season.