Namiki Yukari Seven Gods Bishamon-ten 100th Anniversary Fountain Pen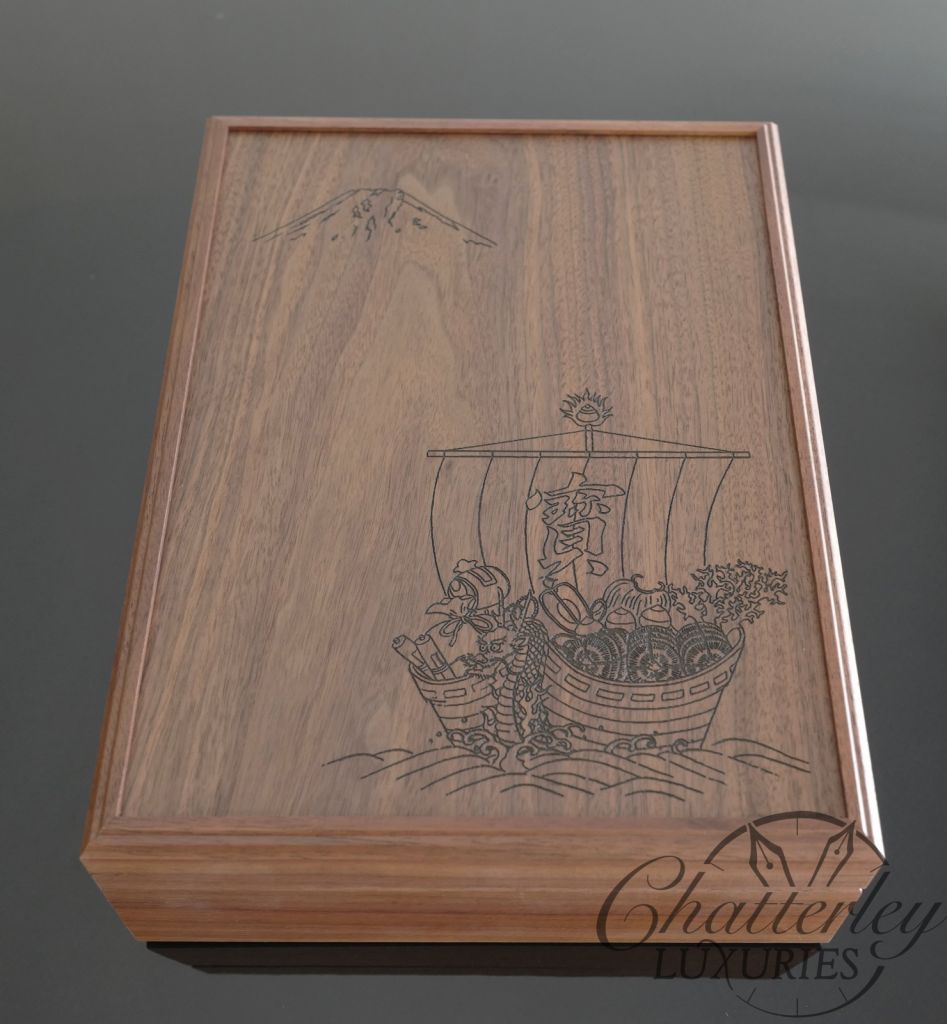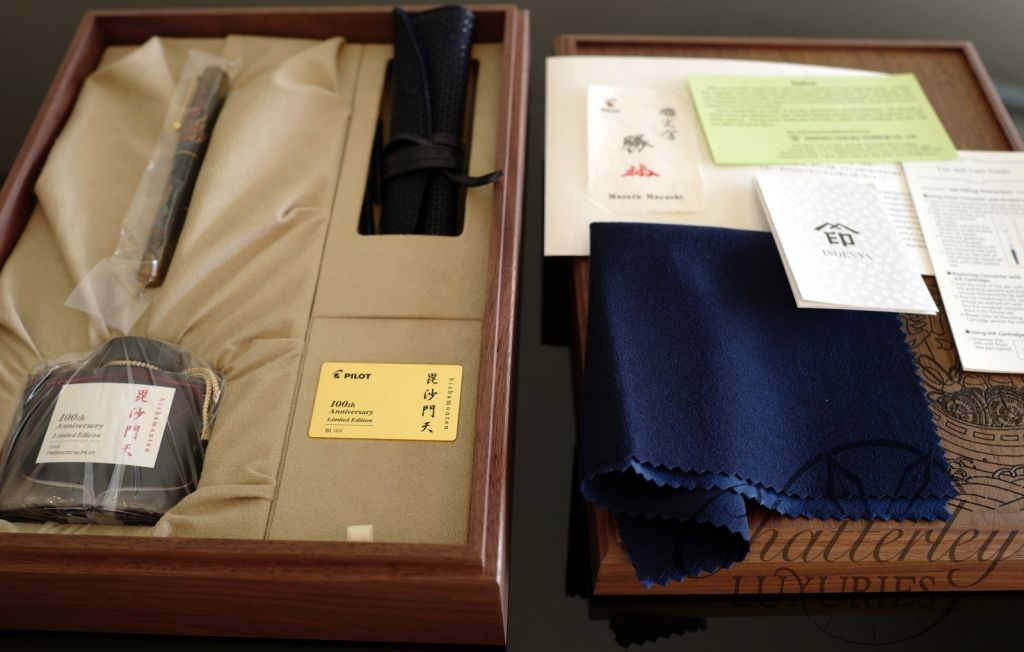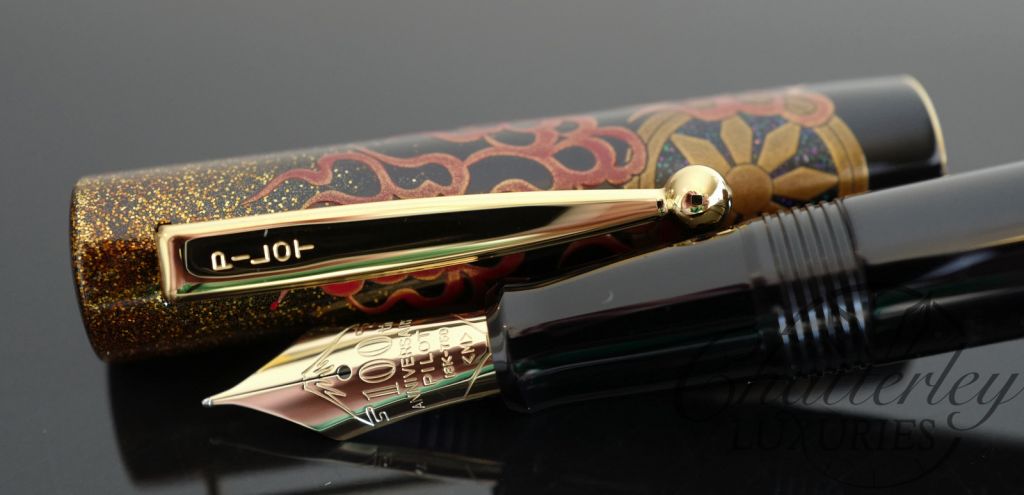 Bishamon-ten, also known as "Tamonten", is unique among the Japanese Seven Gods of Good Fortune, as he was originally thought to be a war god by Samurai, since he took the form of a military commander. After the EdoPeriod (1603-1868 A.D.), he came to be worshipped by those in need of an advantage in a competition of chance. Bishamon-ten is now regarded as the god of financial good fortune.
The fountain pen is adorned with an image of Bishamon-ten holding a trident in his right hand and a stupa, or structure that contains relics and is often used as a place of meditation, in his left hand. He is also stomping on an evil demon, with a halo emanating from his head, resulting in a powerful depiction of this mighty god.
The red ink echoes the color of the flames, depicted on the fountain pen, emanating from the halo that is floating behind him.
This Namiki Seven Gods Yukari fountain pen was produced by Maki-e artisan Masaru Hayashi for Pilot's 100th anniversary. It features the Togidashi-Taka Maki-e technique, as well as inlaid raden and gold dust. It comes individually packaged in a wooden box with a 50ml bottle of matching limited edition red Iroshizuku ink and a leather pen wrap. This exquisitely lacquered brass fountain pen has a medium 18kt gold nib in size #10, is complemented by gold trim, and fills via cartridge/converter.  Only 25 limited pens have been produced of each god worldwide.