Oldwin "Spina" Wood Fountain Pen
This pen is brand new from Oldwin. It is equipped with a #8 18kt Medium nib.  It fills via cartridge convertor.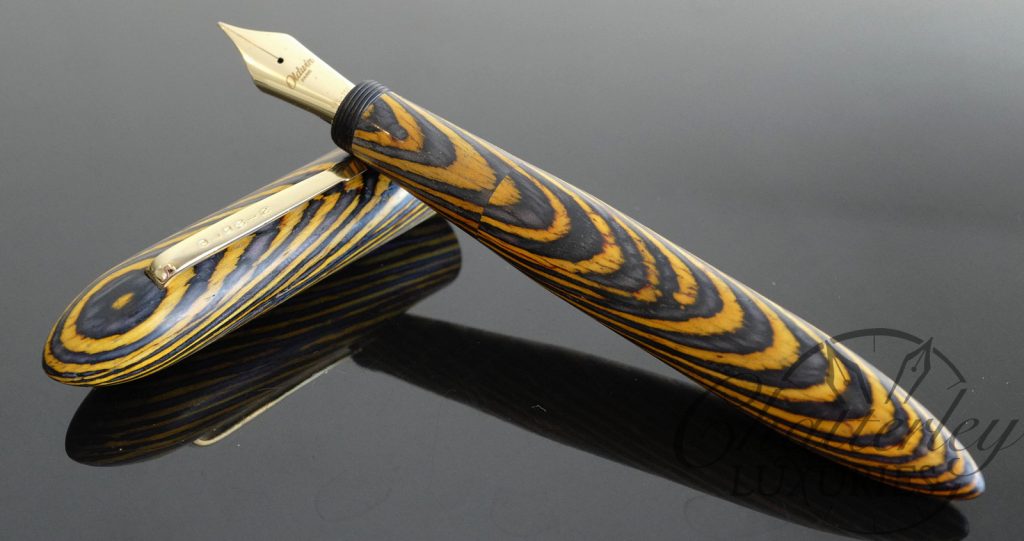 Classic French-made fountain pen in ocher-yellow and navy blue stained wood. Alternating stripes towards the outside and convolutions on the front and back of the fountain pen. Colors worthy of the Yanomami.
Sober and elegant, no ring disturbs the harmony of its line. Completely machined and turned by hand; the clip is made of gold-plated bronze made using the lost wax method.