Omas 360 Mezzo Red Fountain Pen
This pen has been lovingly used.  It does not come with box or papers.  It is equipped with an 18k Extra Fine nib.  This pen fills via cartridge.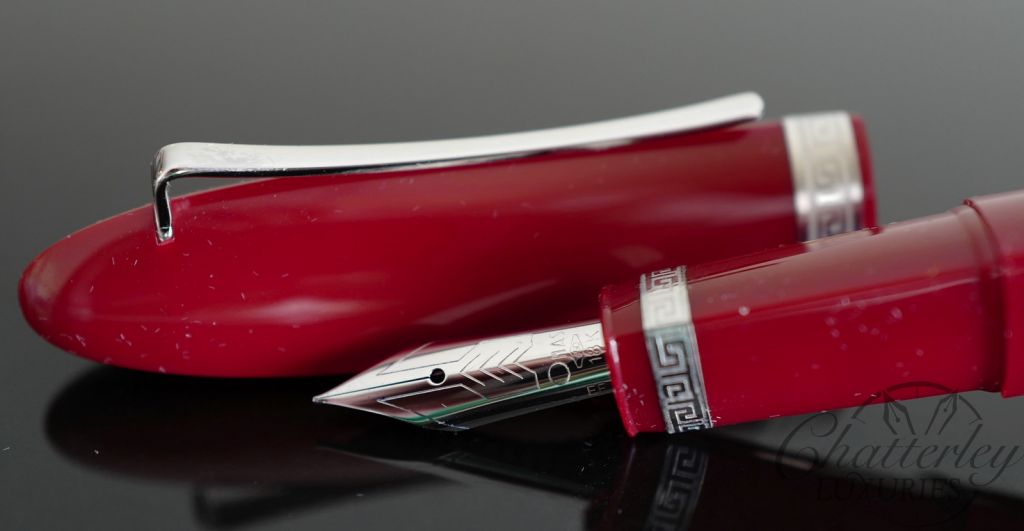 The Omas 360 Collection is the most revolutionary collection of writing instruments of our time. The 360's triangular body is based on ergonomic principles, and combines a perfect grip and nib angle to permit fluid, uniform calligraphy with uninterrupted ink flow. The 360 is streamlined and aerodynamic and equipped with a sprung and rigid nib. This pen is unique and guaranteed to attract interest and curiosity.