Pineider Full Metal Jacket Fountain Pen Collection
Pineider is proud to present the 2020 edition of La Grande Bellezza (The Great Beauty). The material used is the celebrated Ultra Resin, famous for being fully shockproof.  For this collection, Pineider has created a metallic variant of this Ultra resin dubbed "Full Metal Jacket" both as a tribute to Stanley Kubrick's memorable movie and because it alludes to the metallic effect of the pen's surface.
The marbled fountain pens feature a quill-shaped clip, and Pineider's "soft touch magnetic lock" cap system. They fill via internal piston mechanism, and are completed with a rhodium-plated soft 14kt gold nib.
Each pen comes with a Pineider Pen Filler for easy filling and transporting ink on the go.
Army Red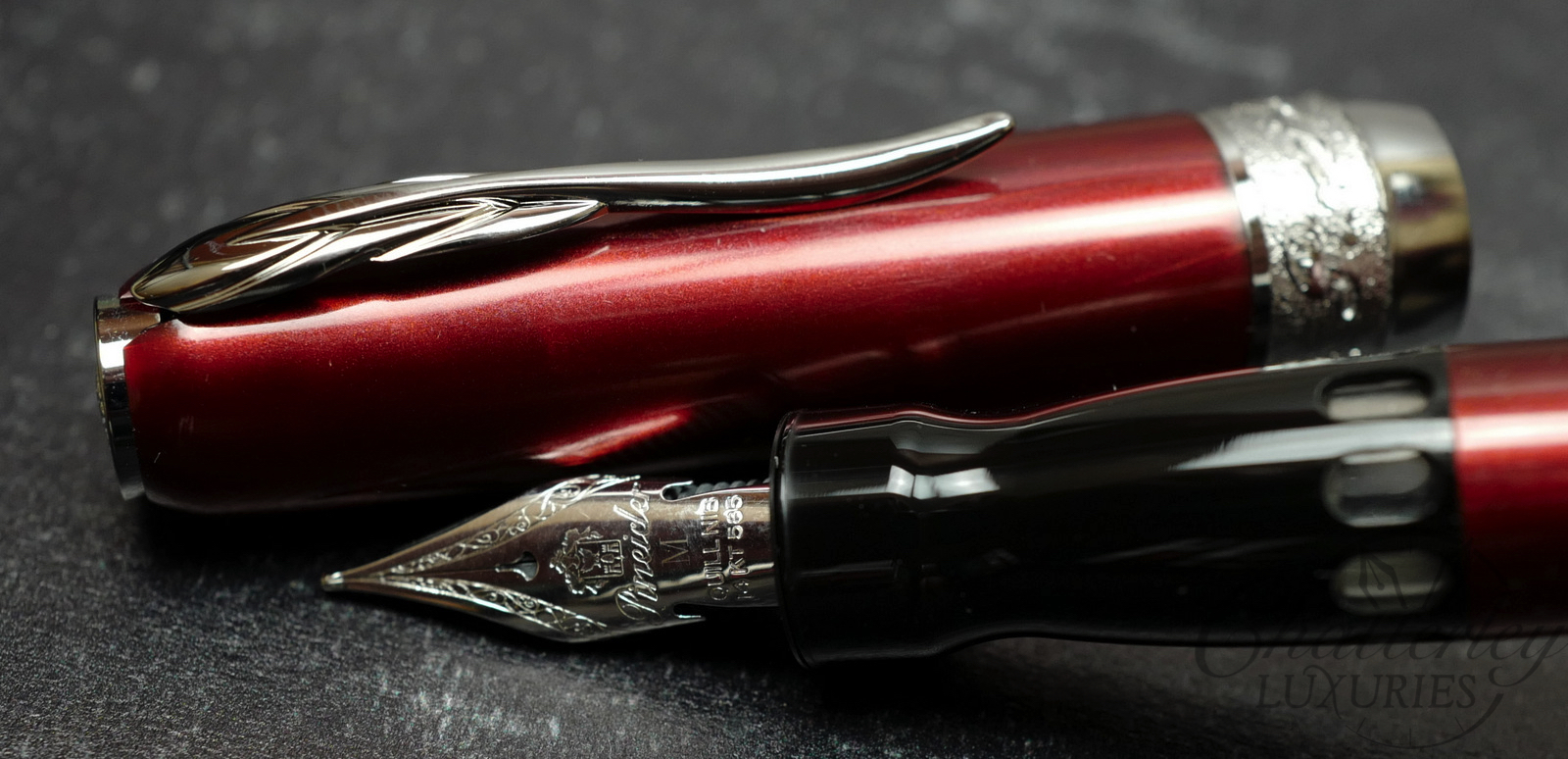 Ash Grey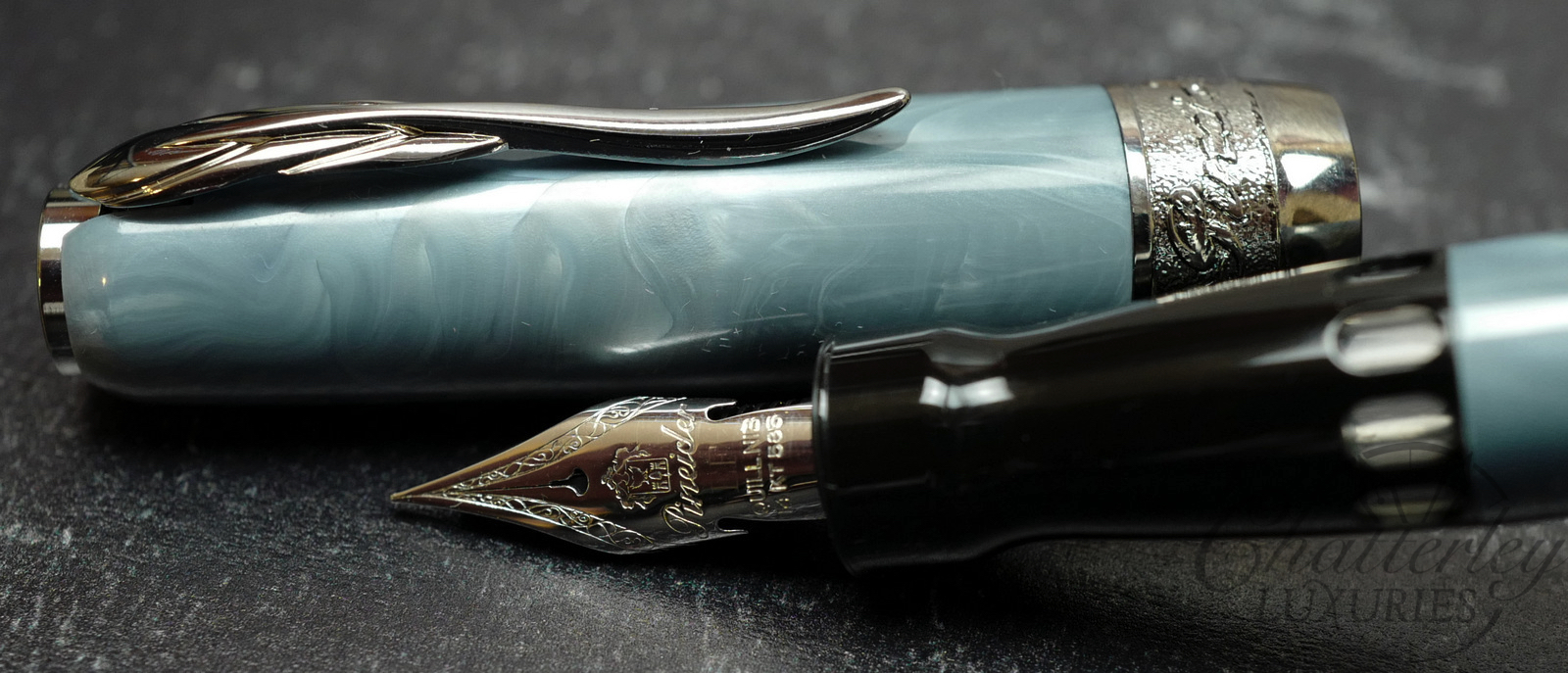 Coal Grey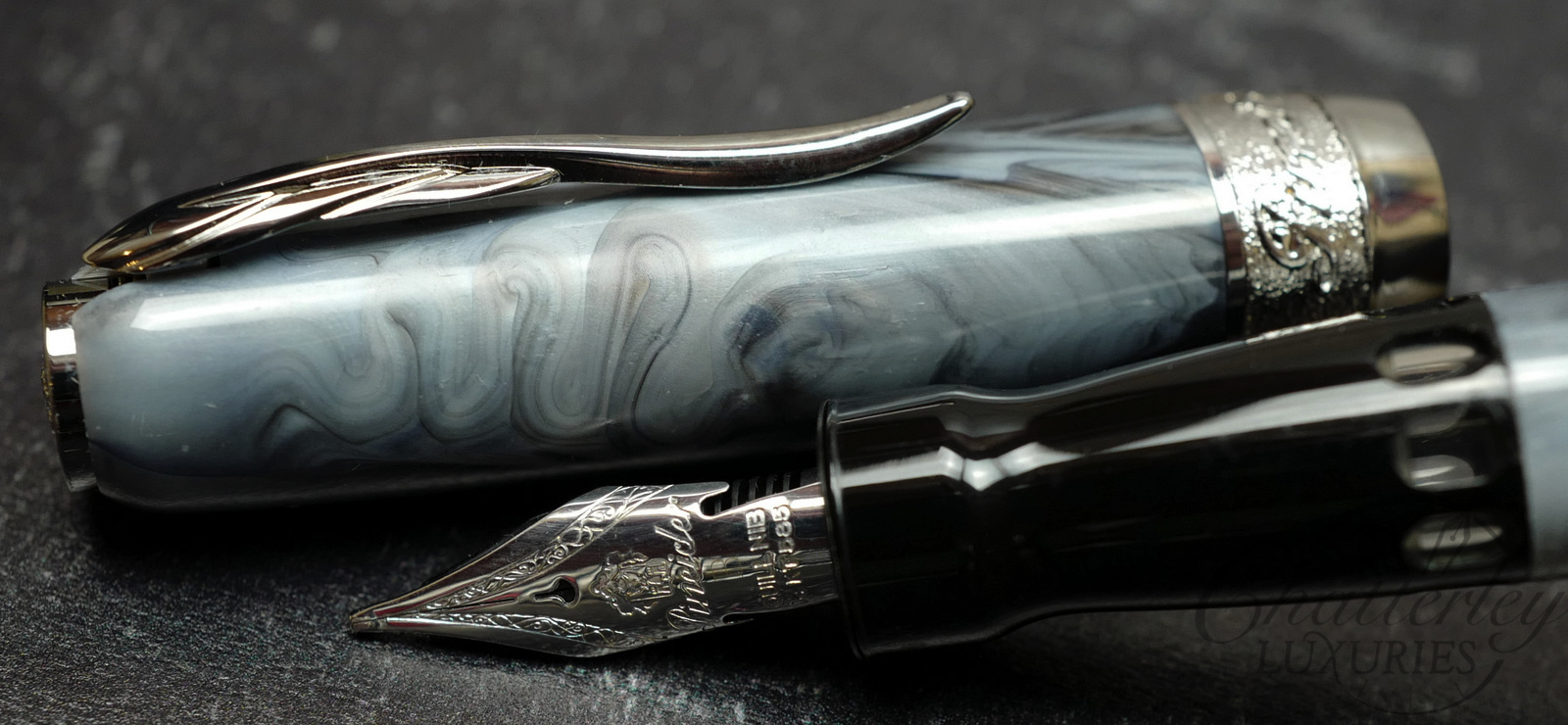 Lightning Blue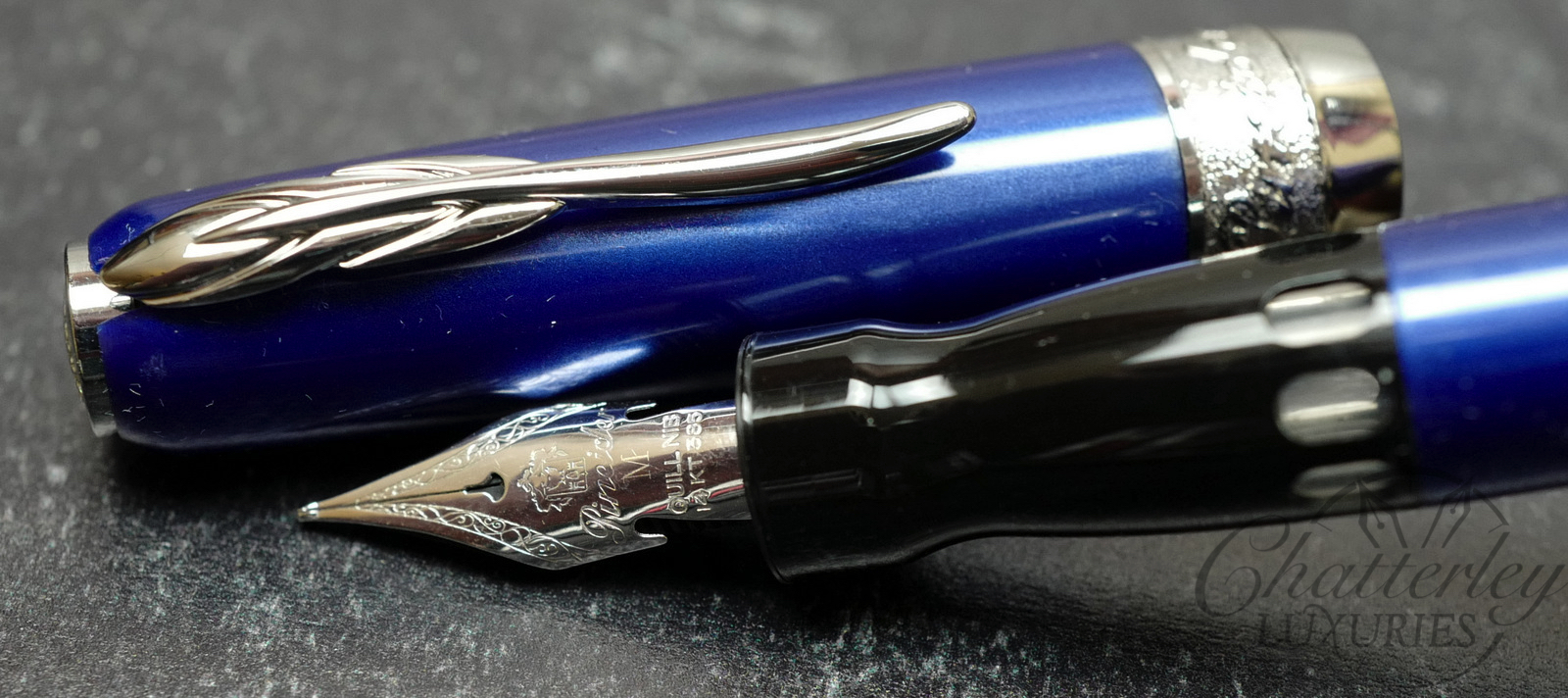 Midnight Black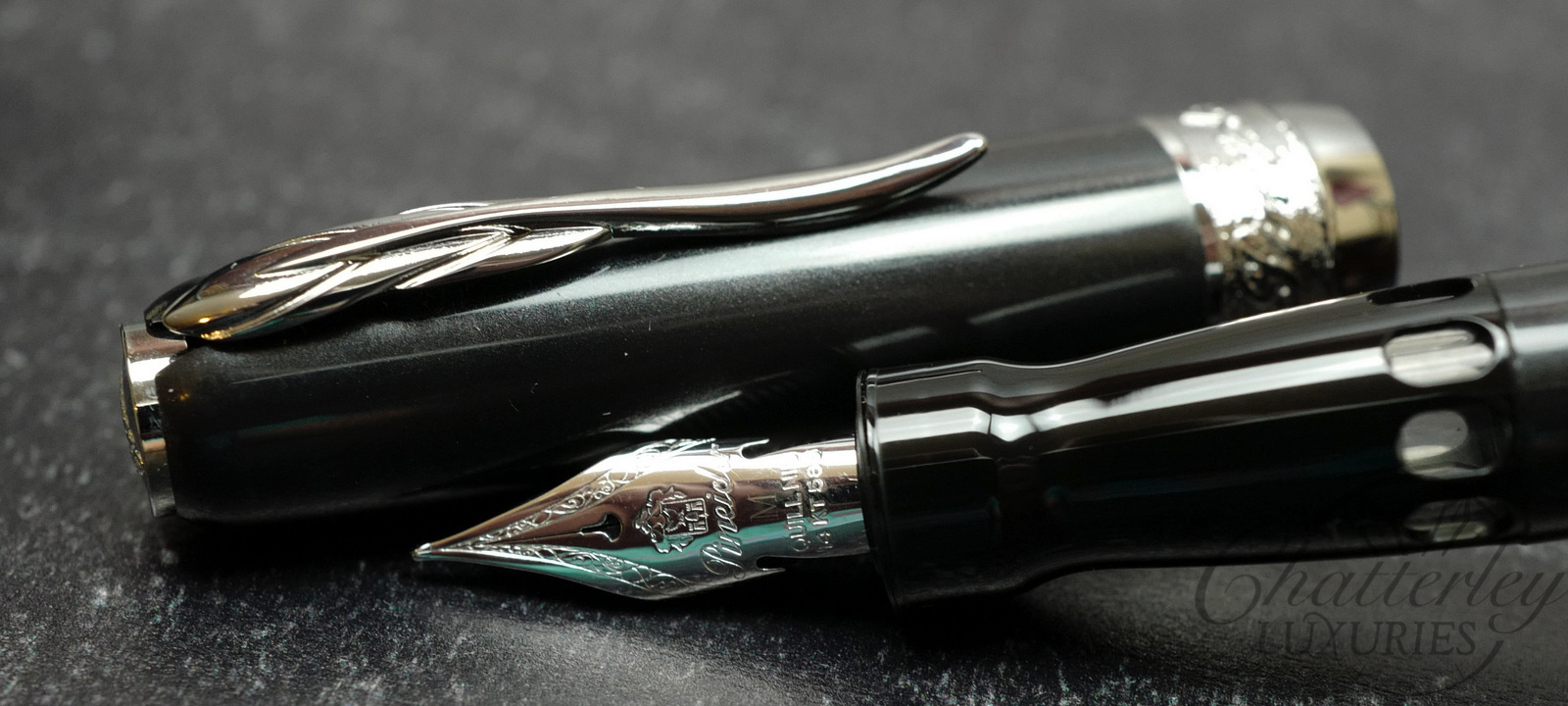 Sugar Paper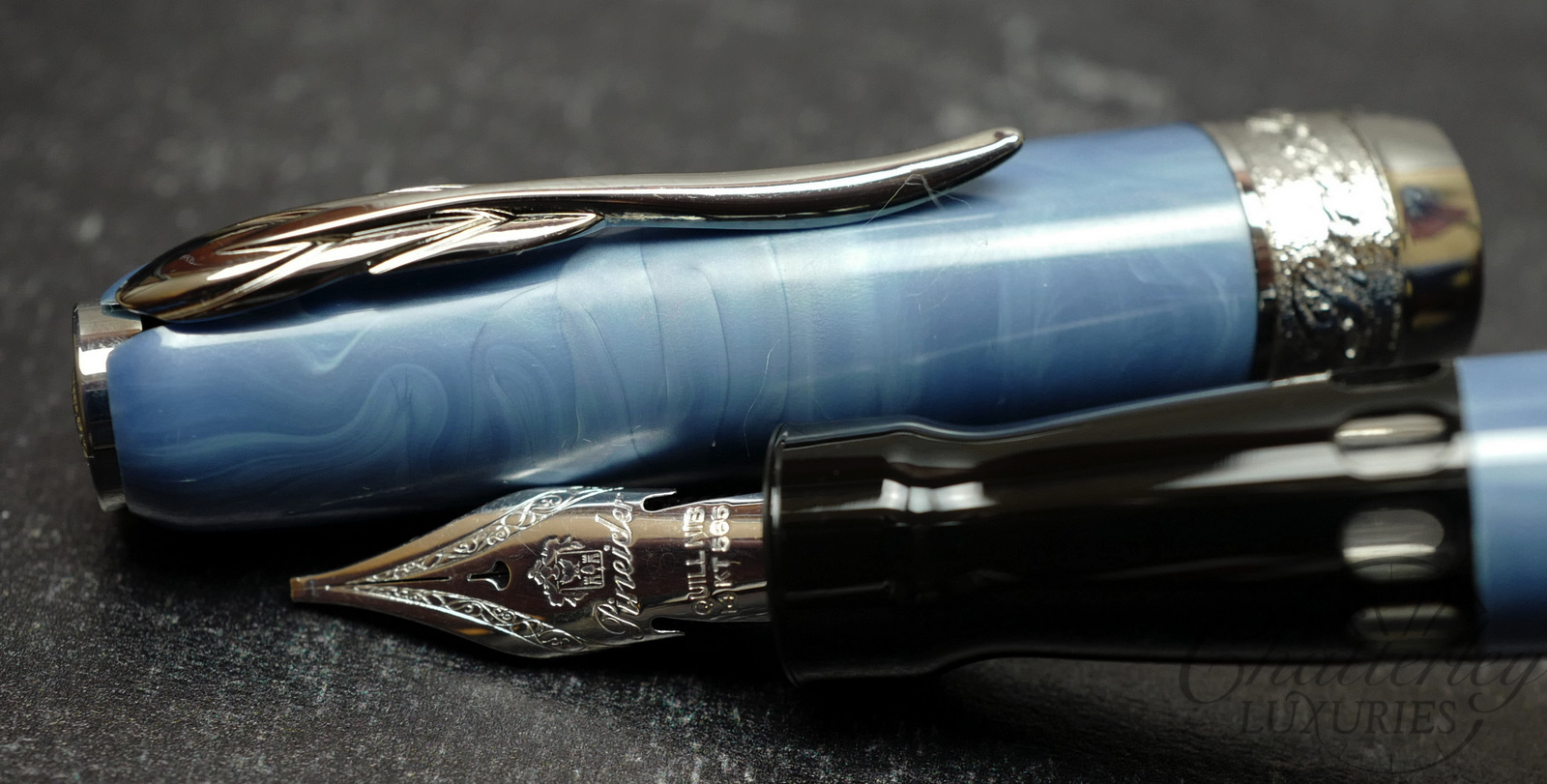 MSRP $498