The "Arte Italiana Collection" is a tribute to the original twelve faceted model designed by Armando Simoni in 1930, made with modern materials and finish. The design resembles a twelve sided Doric column, and provide a precise grip to enhance the pleasure of writing. The Arte Italiana Collection is the perfect combination of refinement and practicality. The classical black is available in gold and high-tech finish.
This pen is piston filled and has an 18kt Gold Medium nib. This is the only nib that I have for this pen.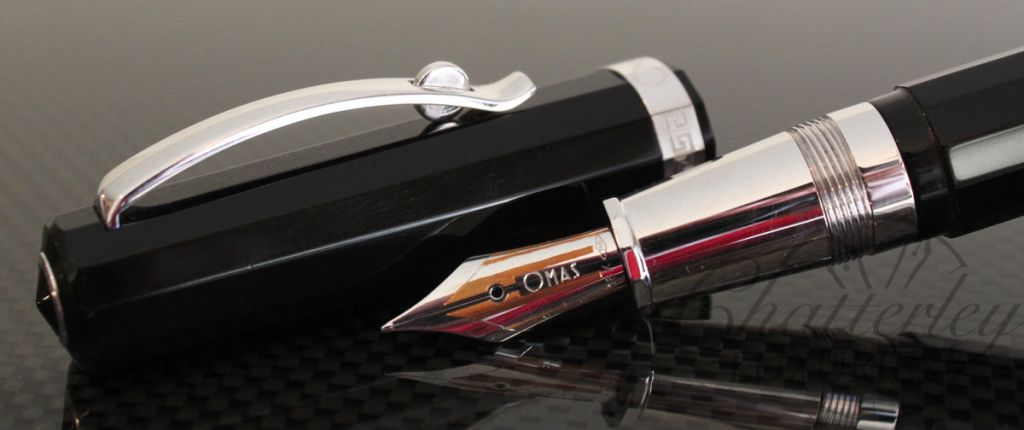 This pen is a Black Vegetal Resin Paragon HT Trim and it was a  show pen and it may have been used, it shows light surface wear, but still in great condition.
This pen does not come with box or papers.
The MSRP on this pen Model: O02A0043 is $795