Omas Ogiva Israel 75th Limited Edition Fountain Pen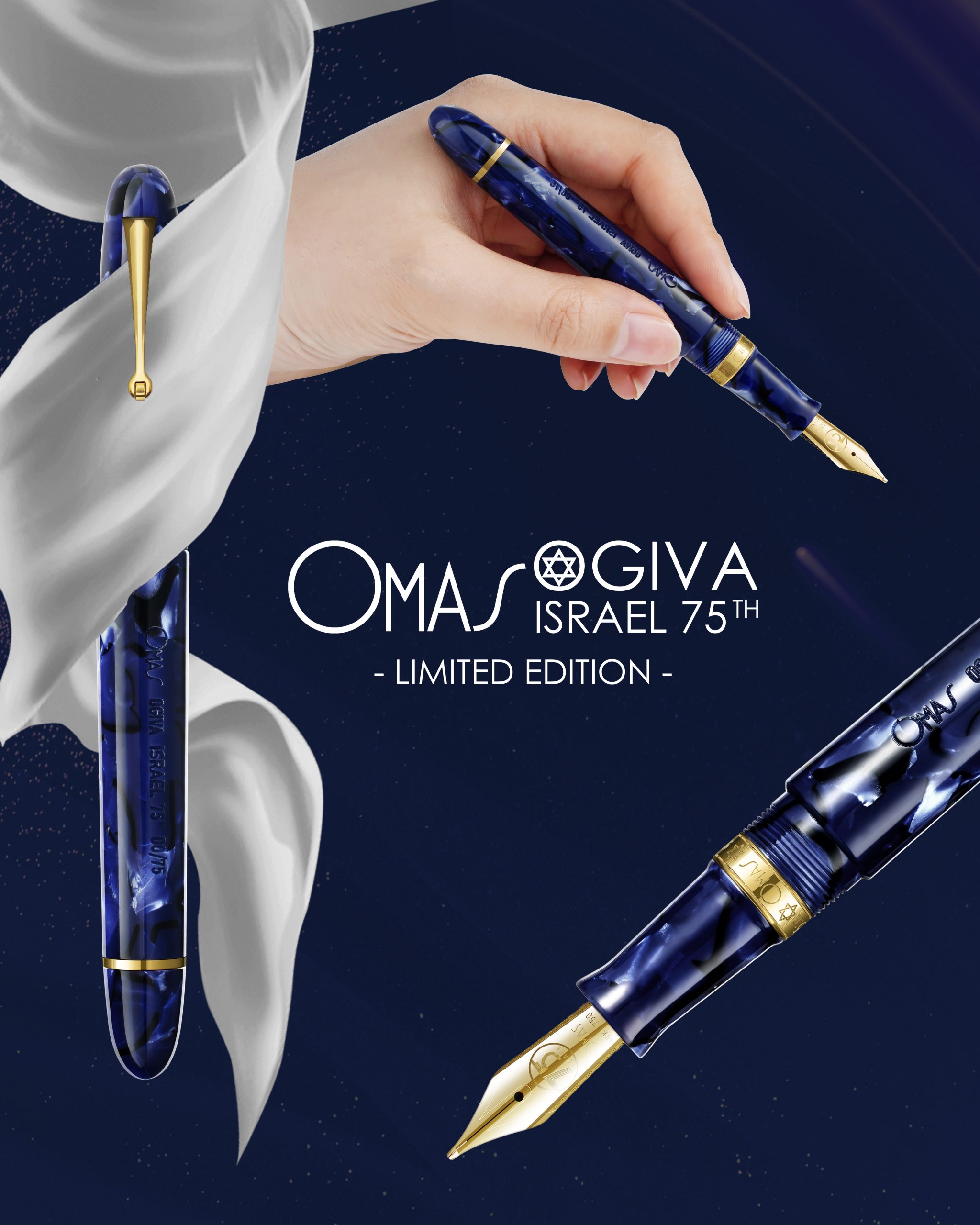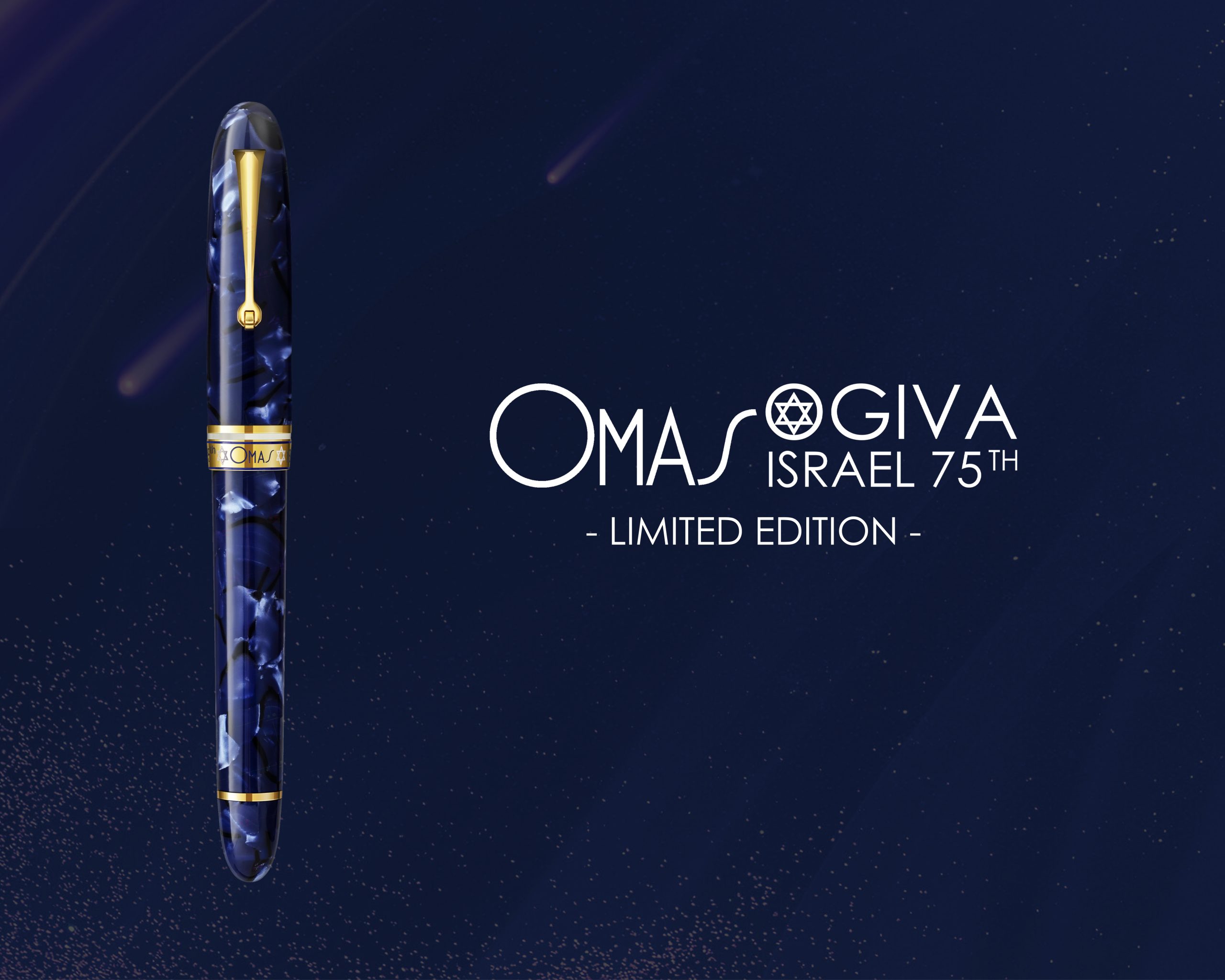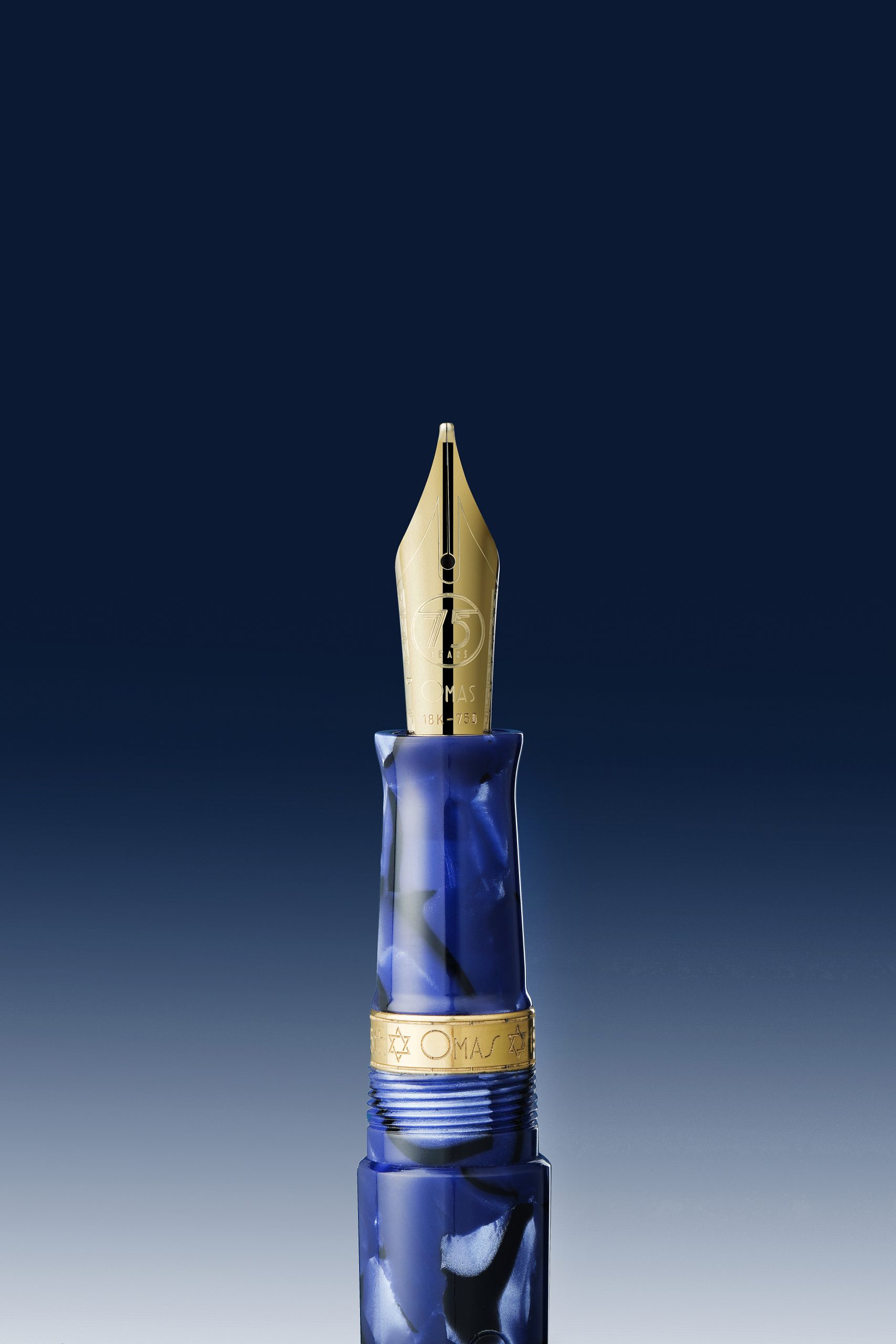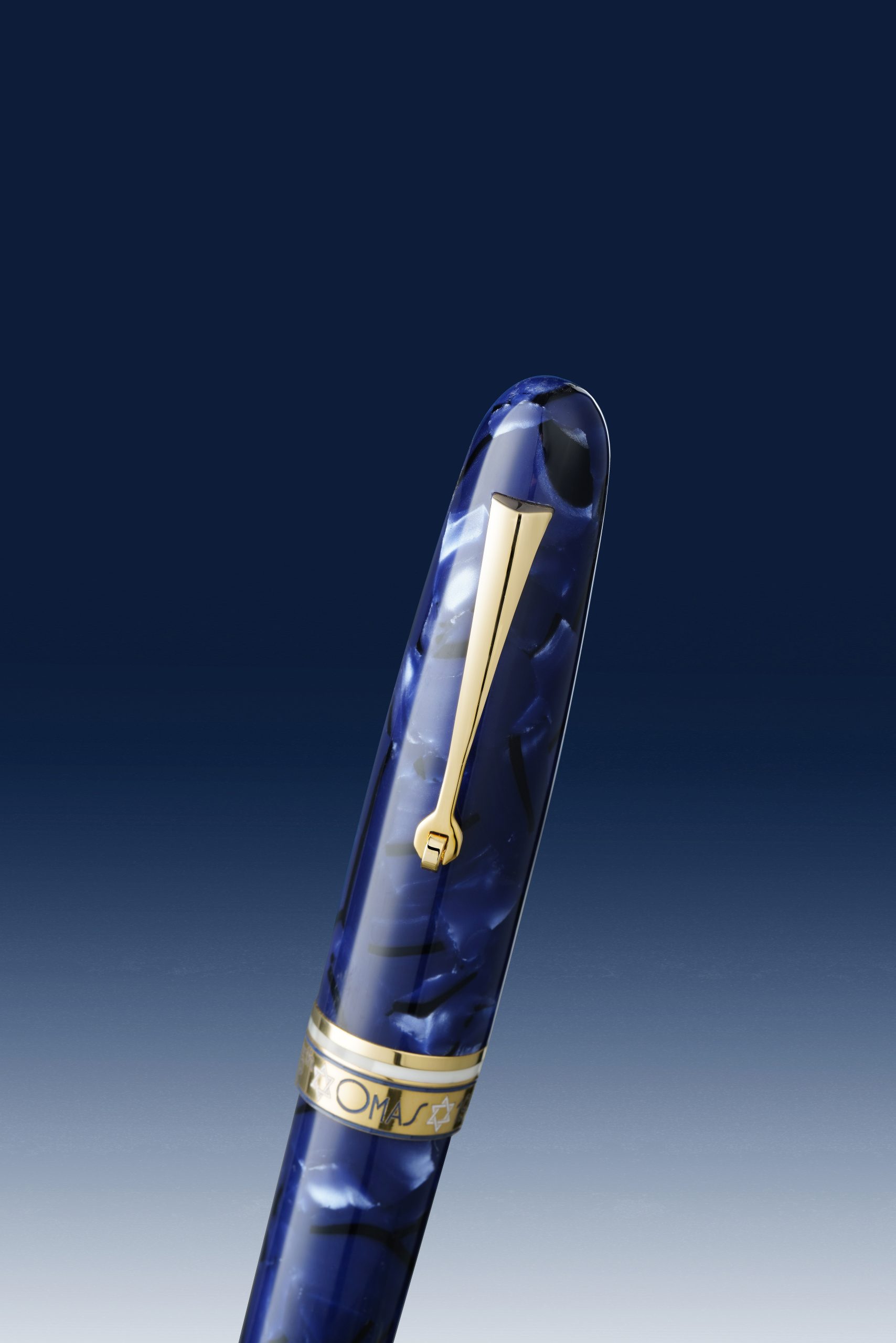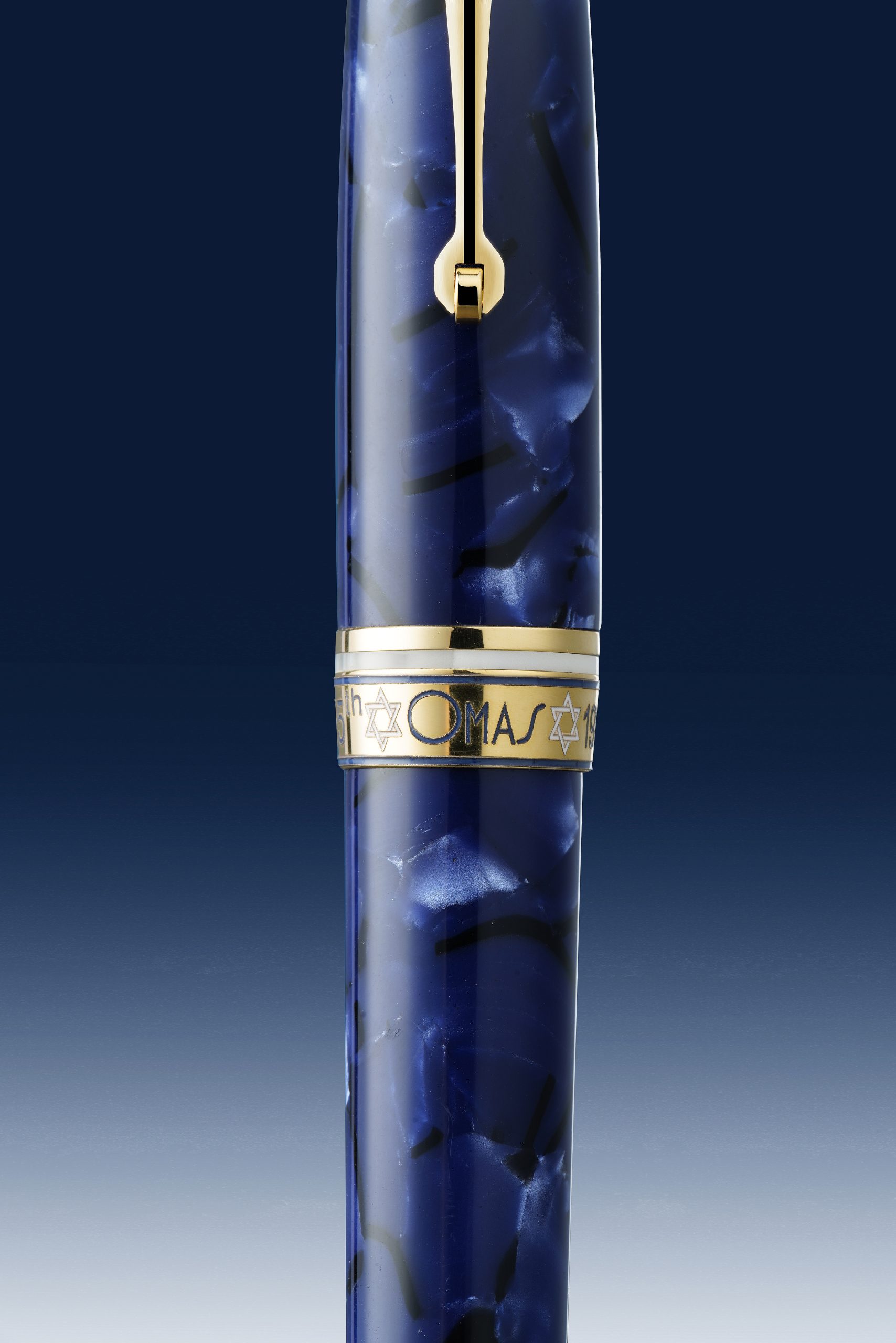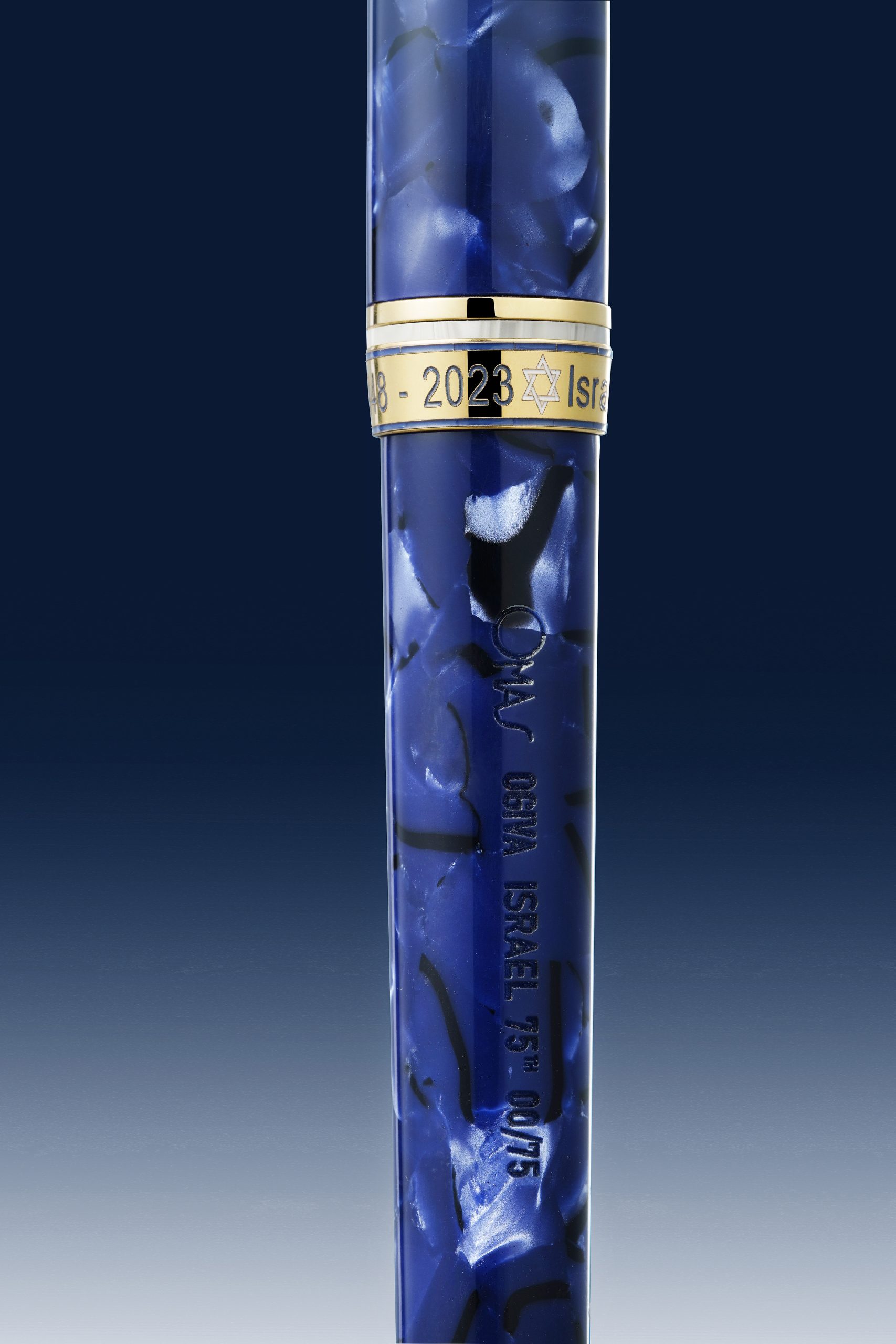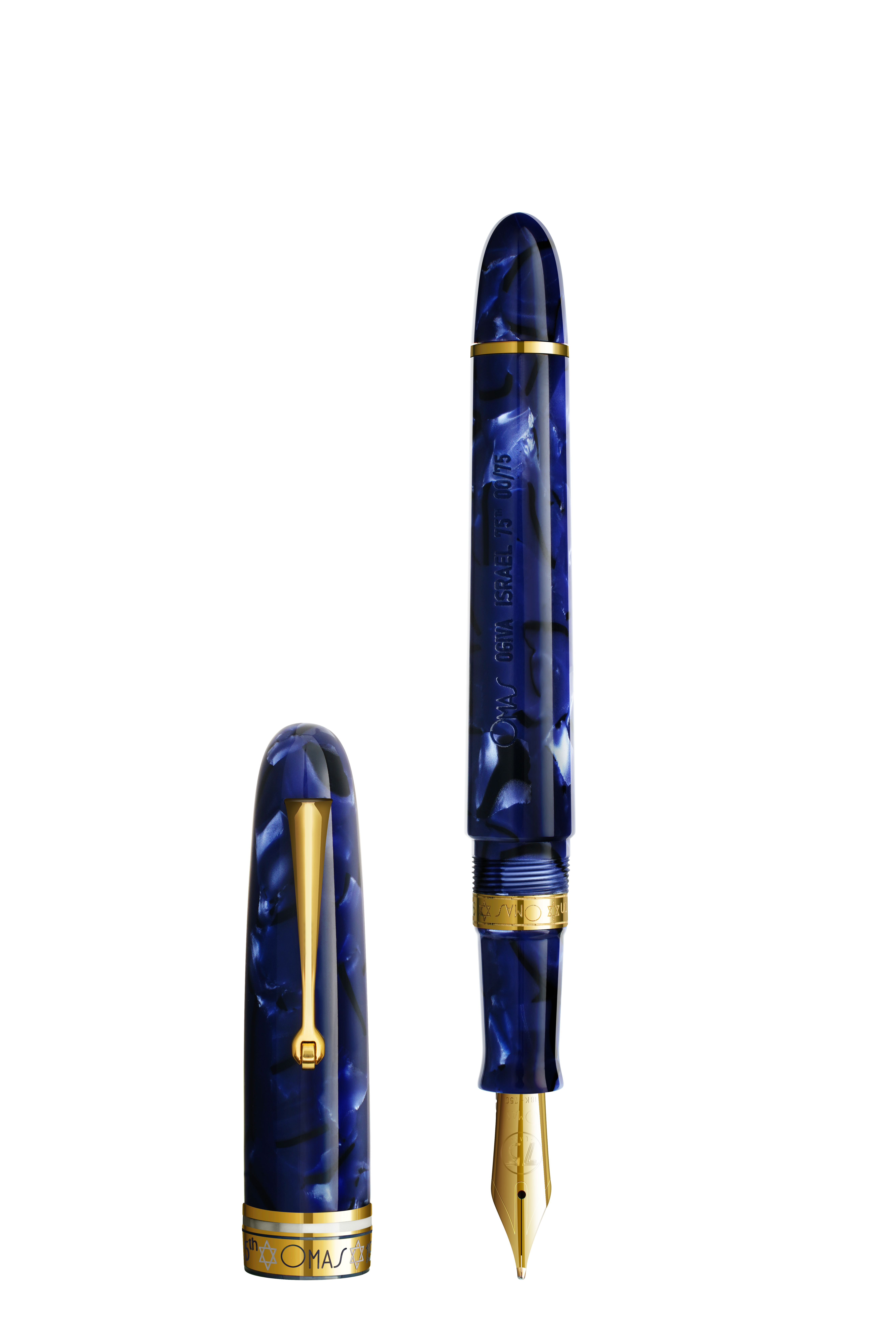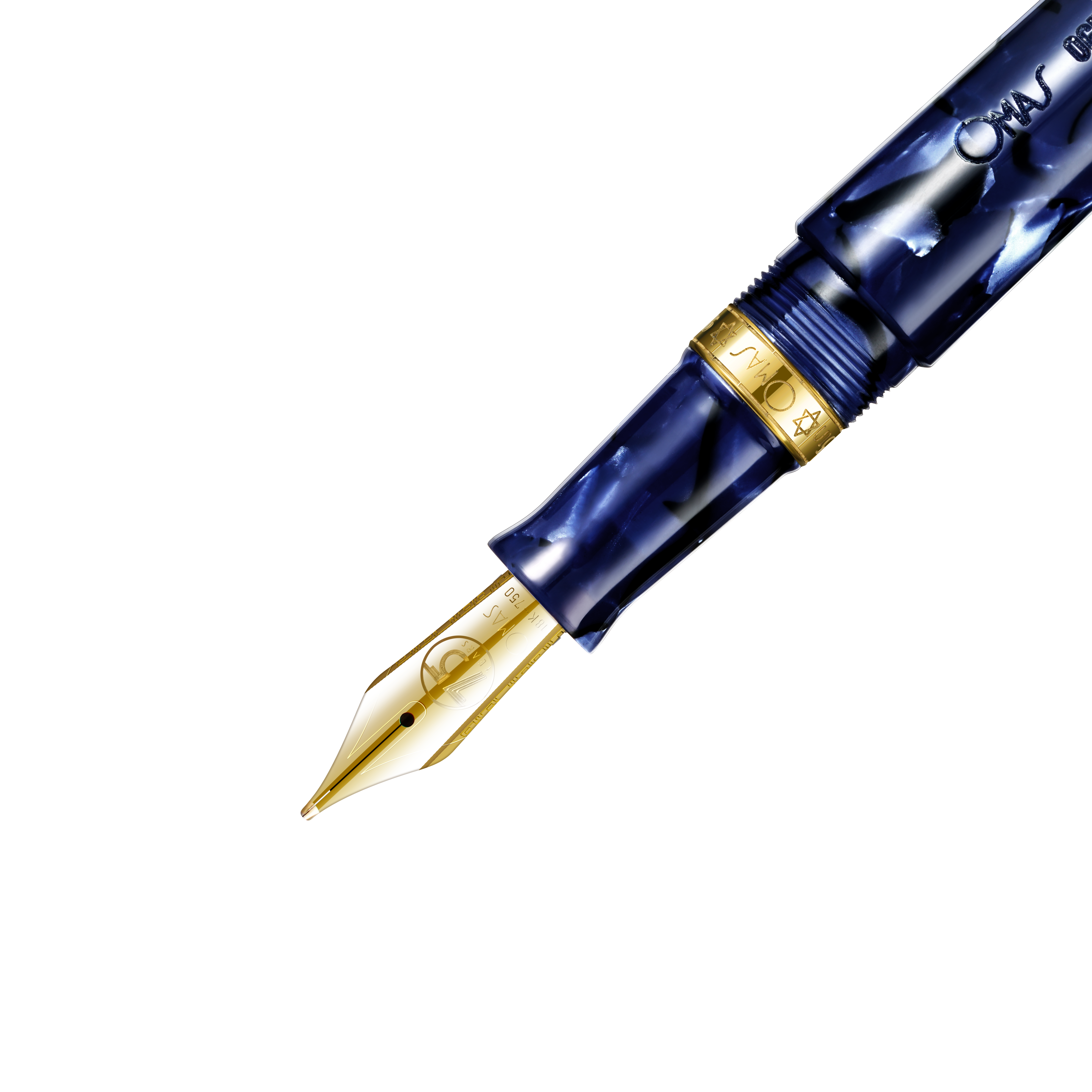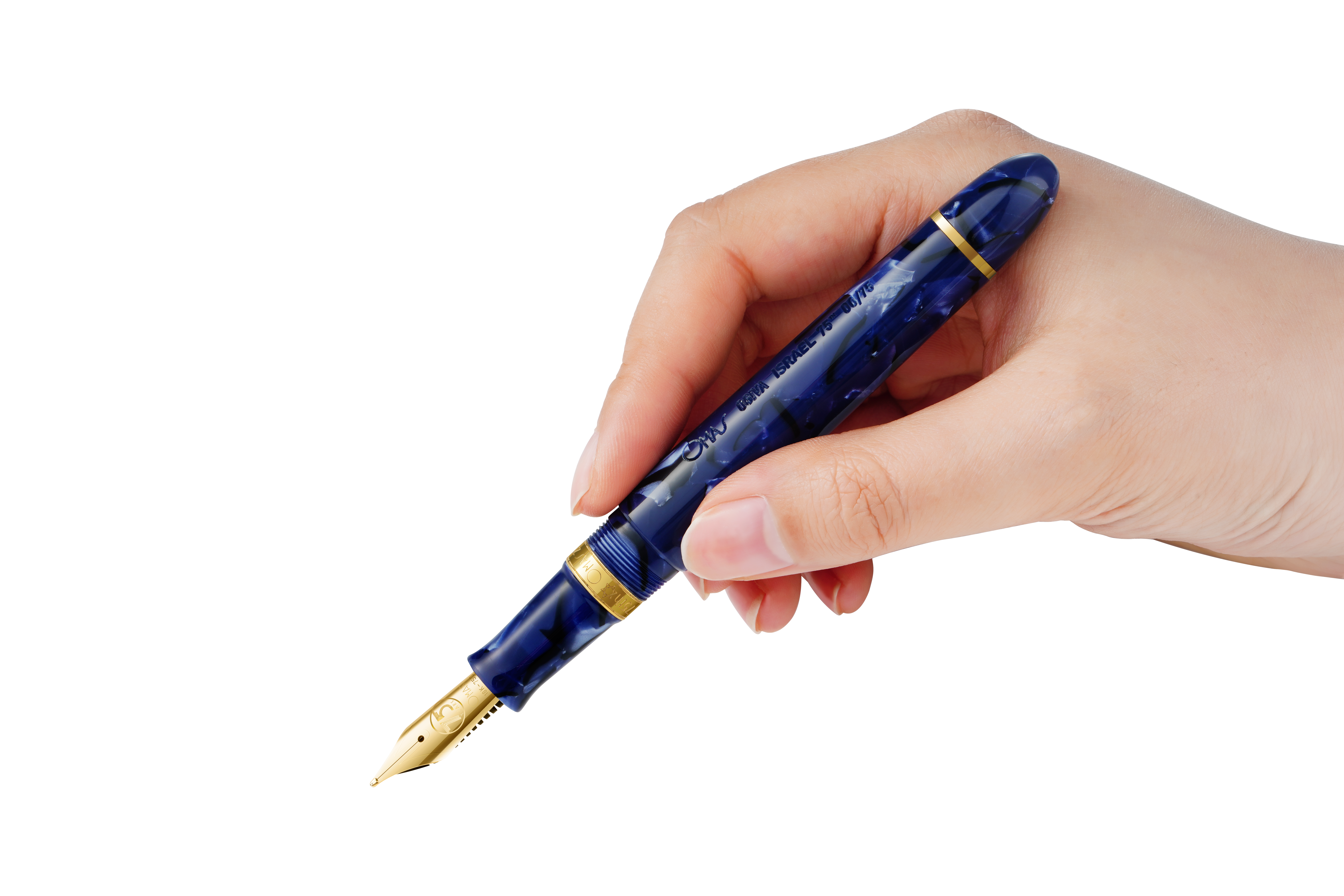 Using the original Blue celluloid materials, we have made 75 pieces to commemorate the 75th anniversary for the founding of Israel. We selected an Ogiva model to pair with this memorizing material. The ring design has the wording 1948-2023 and white David star. The ring, then, hand-filled with white and blue enamel. This product is US only.
Omas Ogiva Israel 75th is handmade in Naples Italy. Fitted with 18k Omas nibs that stamped 75 on the nib. This nib was the old stock nib from Omas 75th anniversary pen. Each pen is individually marked with serial numbers out of 75 engraving on the barrel of the pen.This pen will have a piston filler. We have constructed a separate ink reservoir so that the ink will not be in direct contact with the celluloid. Each pen is tested with blue ink (it is possible to have some ink restuted) and inspected before delivering. Omas Ogiva Israel will have the options of 18K 750 gold fine, medium, or broad nibs pairing with gold plated trim.