Description
Pelikan Limited Edition Souverän M1000 Raden Sunrise Red Fountain Pen.
Raden is a traditional Japanese decorative craft used for lacquer ware and woodwork.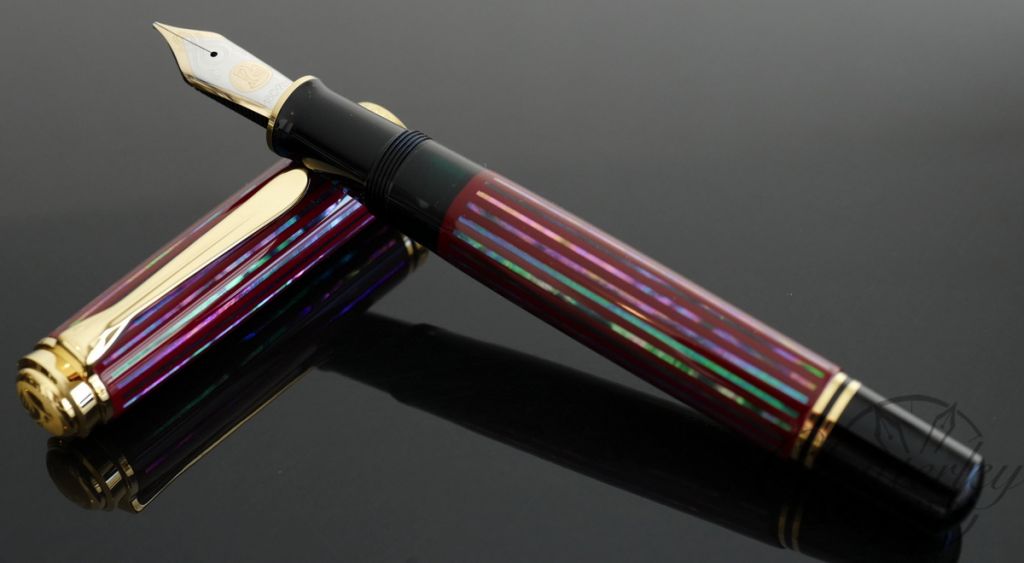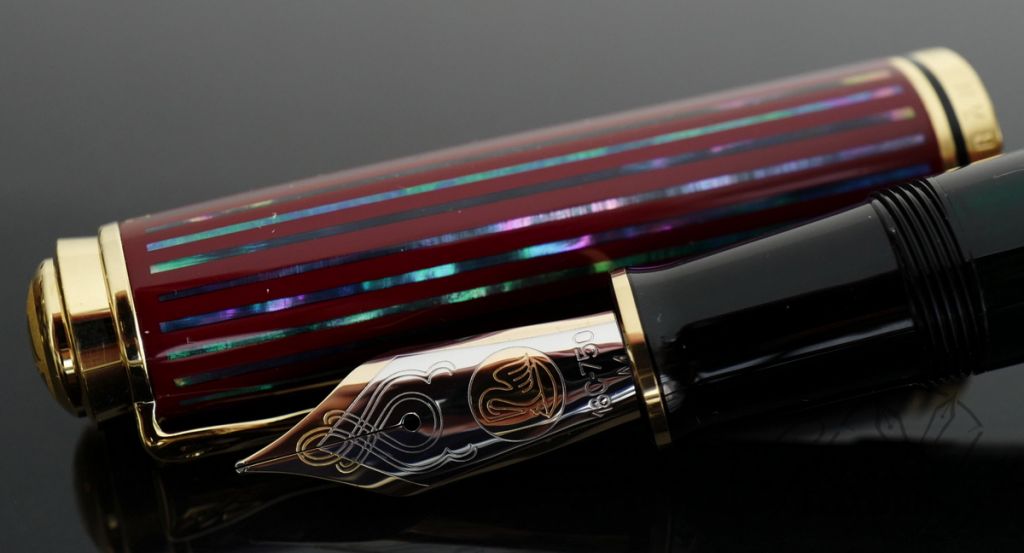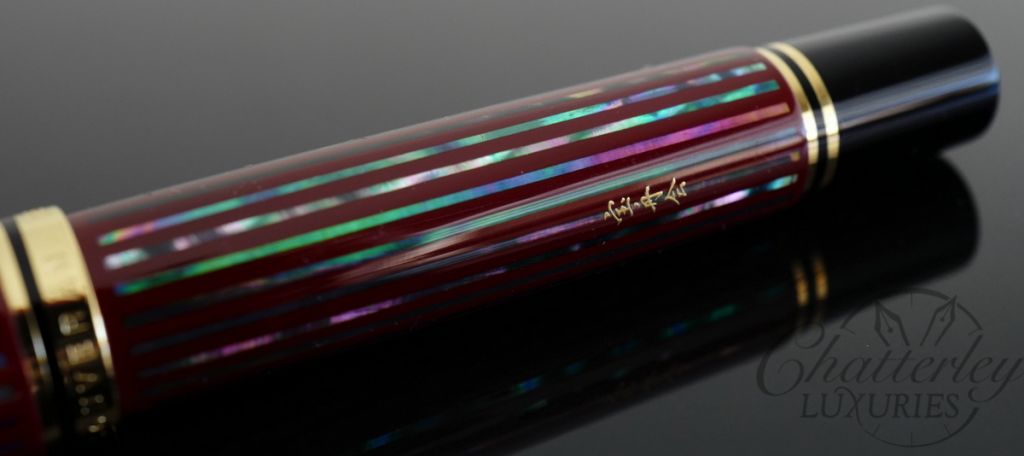 This pen is first painted in a deep red color, using the special Japanese Urushi lacquer. Then the colorful stripes are made with particles from the abalone shell, which originates in the Japanese Sea. In the production process, the shell is placed on the ground and flattened with a hard stone into very thin sheets. These sheets are cut into narrow strips and then affixed to the coating of lac-quer around the cap and the barrel of the pen. After this, the pen is once again coated with lacquer, and then the surface is polished.
With the Maki-e technique, which used to be reserved exclusively for Japanese Royals as an indication of their power, the artist individually signs and numbers each fountain pen.
In 1929, Pelikan registered the patent for the piston mechanism, a new fountain pen filling system. This technique, refined and updated, is still used today. The M1000 is ideal for people who write a lot as it has the biggest ink capacity of any piston foun-tain pen in the market today.
The M1000 Raden Sunrise is a masterpiece with finely-chased 18 carat gold nibs, accentuated with a rhodium décor.
Each fountain pen is encased in a traditional Japanese gift box which is made of Paulownia wood.
The M1000 Raden Sunrise red is available in a limited edition of 333 pieces worldwide. Because of the very limited amount of pens, each retailer was limited to a certain amount of pens. So they will not last long.
MSRP $2500