Pilot Vanishing Point 2018 Limited Edition Crossed Lines Fountain Pen
This pen is lovingly used and comes with box and papers. It does not have a converter, but it does have a cartridge and cartridge holder. It has a Fine nib.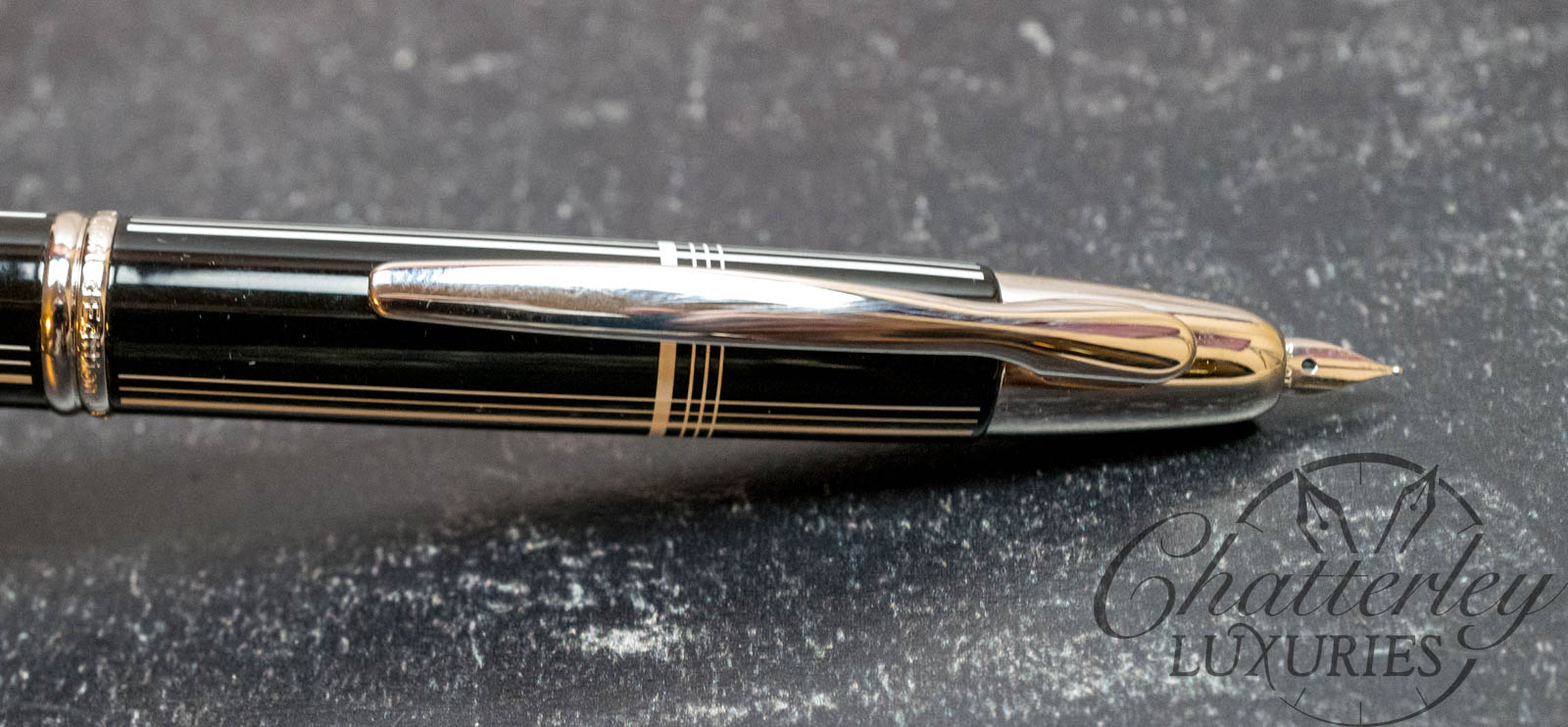 Crossing and converging silver lines highlight the lustrous black barrel of this limited edition writing instrument, being produced in just 2018 numbered pieces worldwide. The convenient cartridge-converter filling system allows for the use of any bottled fountain pen ink, and the pen can also fill using Pilot brand disposable ink cartridges.
With its retractable nib, this capless pen offers all the writing qualities of a fountain pen while remaining as convenient to use as any ballpoint. Additional nib units with converters are available and are easily interchangeable, adding to the versatility of this writing instrument.