Platinum President Urushi Maki-e Urokomon Fountain Pen
This pen has been lovely used and has a 18 Medium nib. It does not have a box or papers. Its in perfect condition. Its cartridge converter filled and comes with a Converter.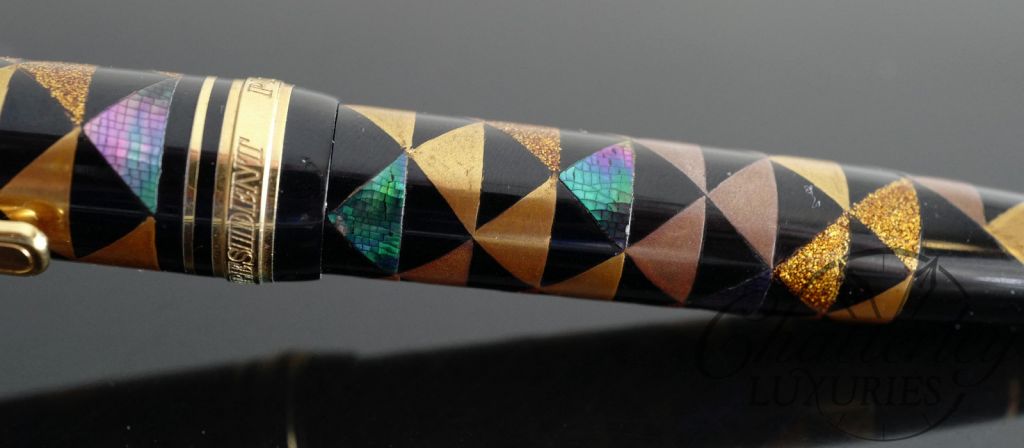 This pattern is made with small triangles which is called 'Uroko-mon' (a Scale pattern) in Japanese artwork. A base coating of black Urushi lacquer and several kinds and sizes of materials such as white and blue seashells (Raden Technique) as well as gold and silver powders express the scale pattern. This Maki-e is made in the Kaga area, a famous place for Maki-e in Japan. The Craftsman is "Ko-en" and an autograph is placed on the barrel as well. The nib is a Broad 18kt President Nib. The cap is screw type. The timeless art of maki-e has for centuries brought to life the intricate depth of Japanese history and culture. Using layer upon layer of urushi lacquer, gold dust powder, and meticulously cut pearl inlay, maki-e art can range from the spartan and simple to the lushly ornate. Platinum Pen features maki-e from renowned and respected maki-e artists, many of whom have been developing their skills over a lifetime of experience.
MSRP-$2400