S.T. Dupont Firehead Guilloche Fountain Pen Collection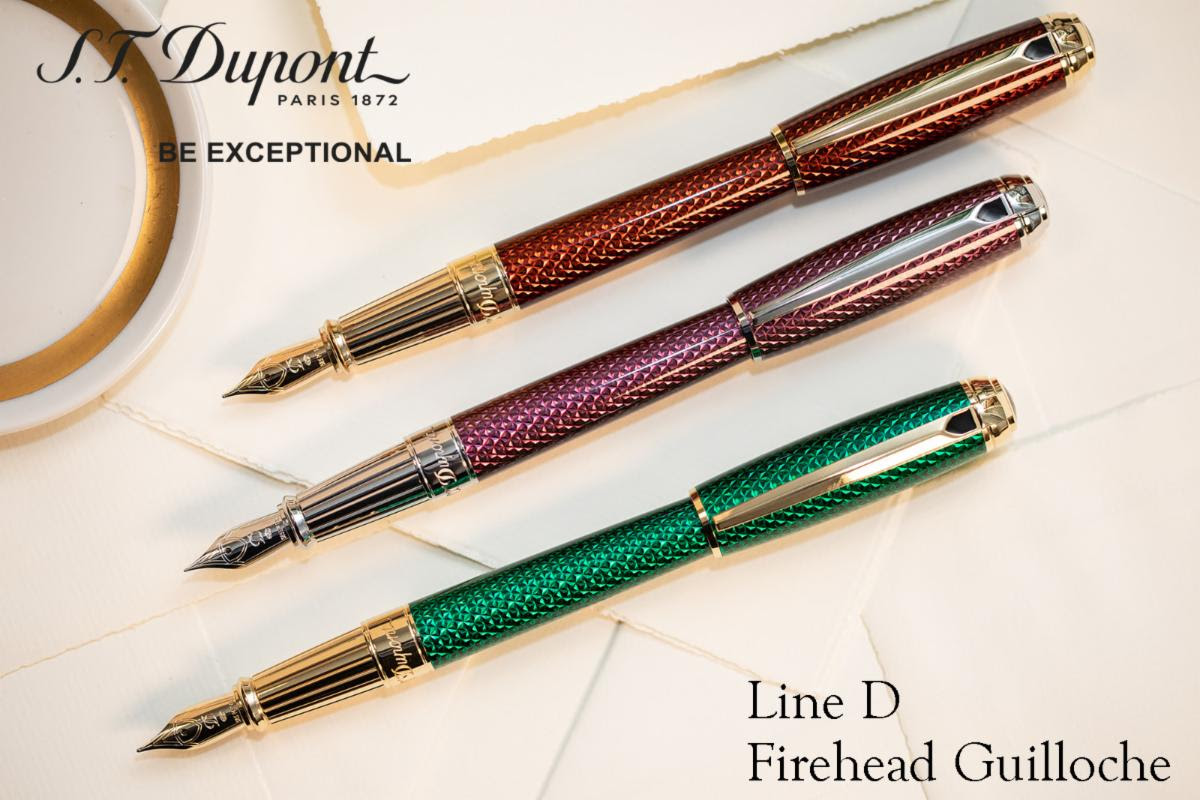 S.T. Dupont is renowned worldwide for crafting exceptional writing instruments of superior quality and design. The new 'Fire-head' guilloche is no exception and demonstrates one of S.T. Dupont's oldest and most treasured crafting techniques 'guilloche under lacquer'.
S.T. Dupont's iconic 'Fire-head' guilloche pays tribute to the much celebrated 'Louvre' museum in Paris, France, famed for its glass 'pyramid' entrance, which serves as the design inspiration.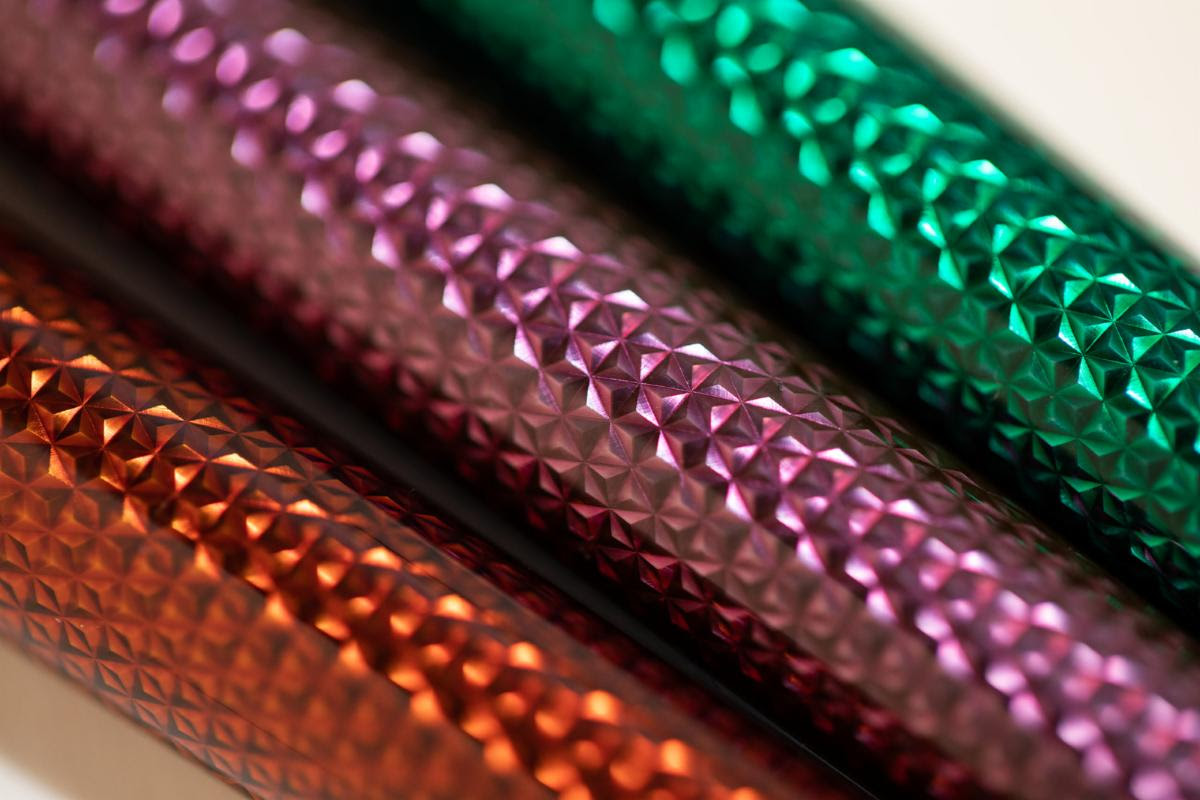 S.T. Dupont engineers engrave a series of 'pyramids' throughout the barrel and cap of each pen using an 'engine turning' process that engraves very precise and intricate geometric patterns into an underlying material.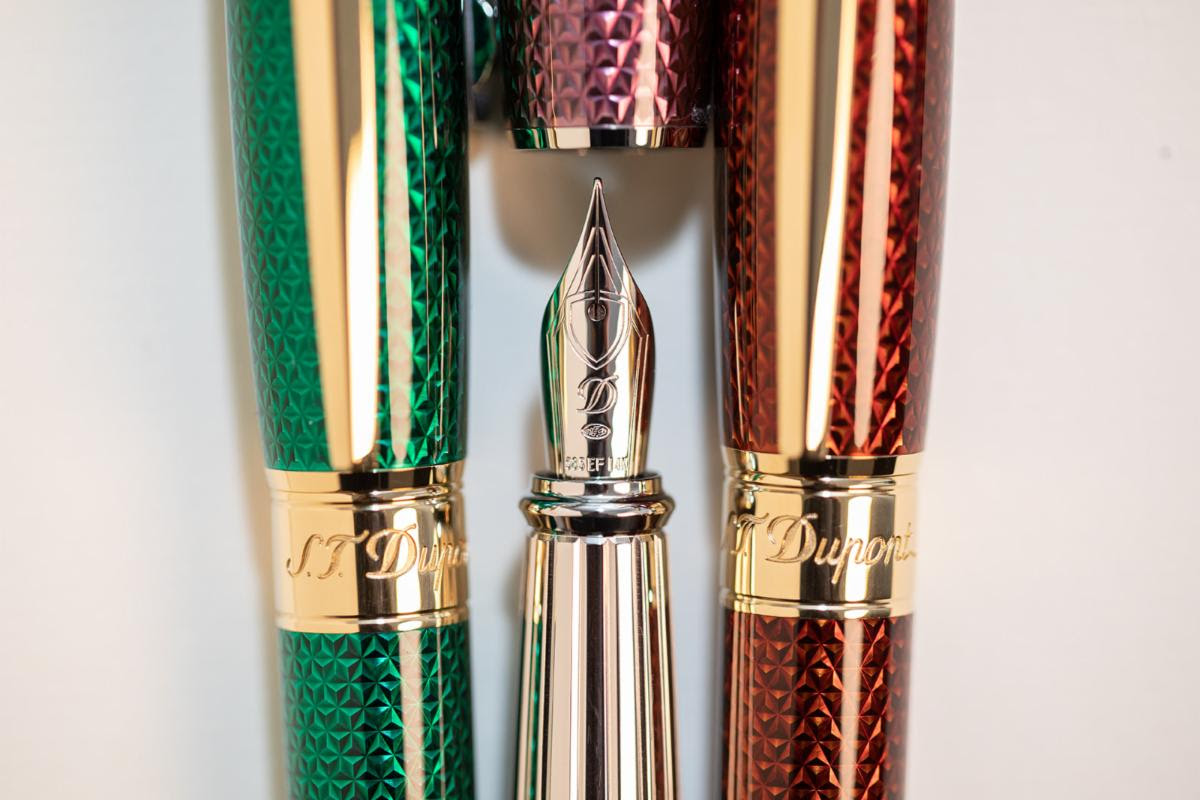 S.T. Dupont's artisans then add layers of natural lacquer to the engraved pen in a month's long process involving many applications and polishing to impart depth and mystery to each finish. The engraved guilloche reflects light through the overlay of natural lacquer, creating a spectacular three dimensional display of color. The result is a collection of precious, hand lacquered writing instruments of exceptional beauty.
The 'Fire-head' Guilloche is offered in 3 vibrant colored lacquers:
Amethyst accented in palladium trim
Emerald accented in gold vermeil trim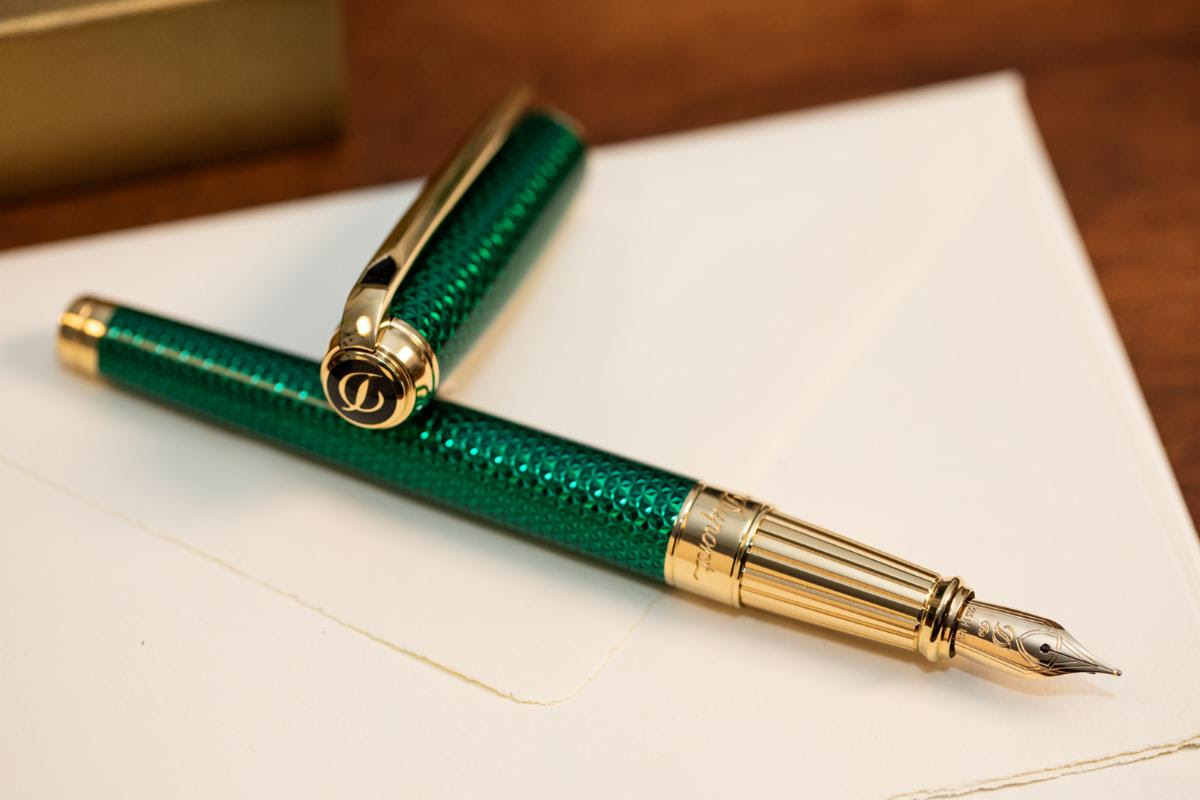 Amber accented in gold vermeil trim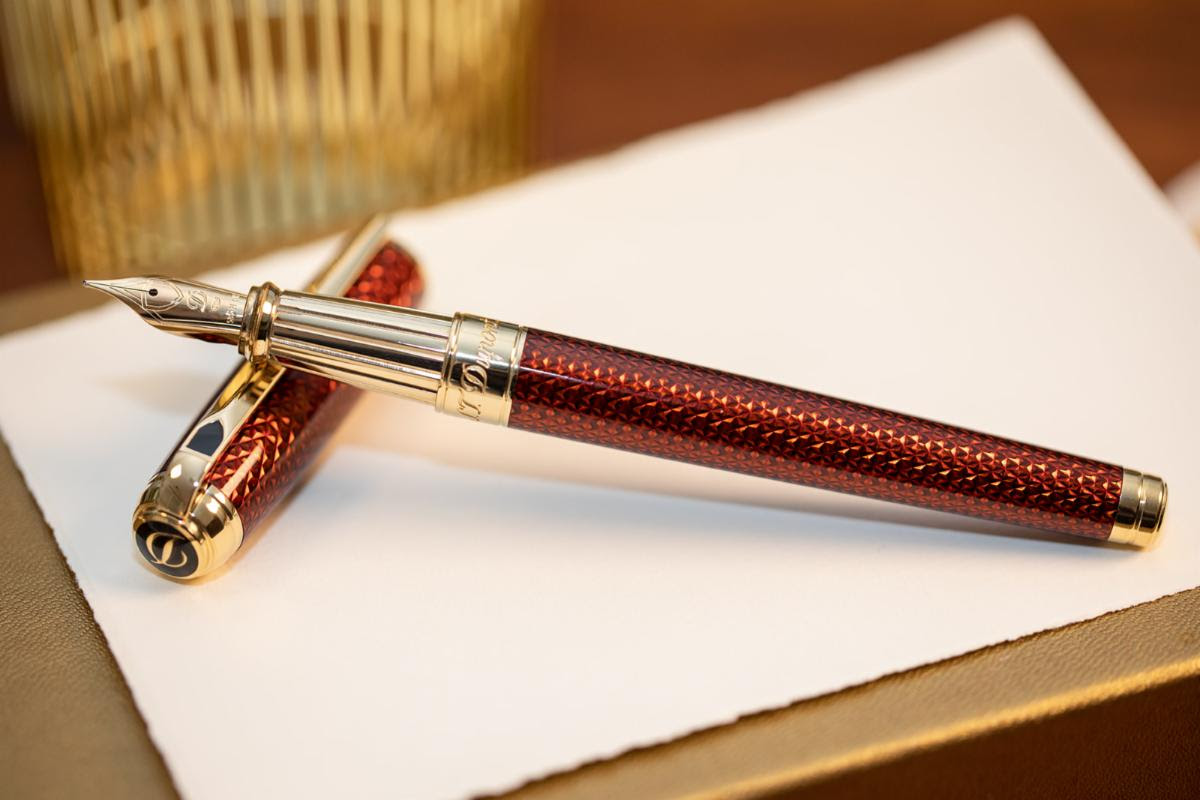 The S.T. Dupont 'Line D' Large pen has been recently remodeled with a new, bold blazon on the articulated clip, an enhanced Dupont 'D' in the crown of the cap and a perfectly balanced shape for exceptional writing. The pen cap closes with Dupont's iconic 'cling' and features a fluted grip section for a superb writing experience.
The collection is available in fountain pen or rollerball. The fountain pen features S.T. Dupont's 14kt gold nib in EF, F, M, and B nib widths and fills with the included cartridge or bottled ink using a converter.
MSRP $995