ST Dupont Claude Monet Limited Edition Fountain Pen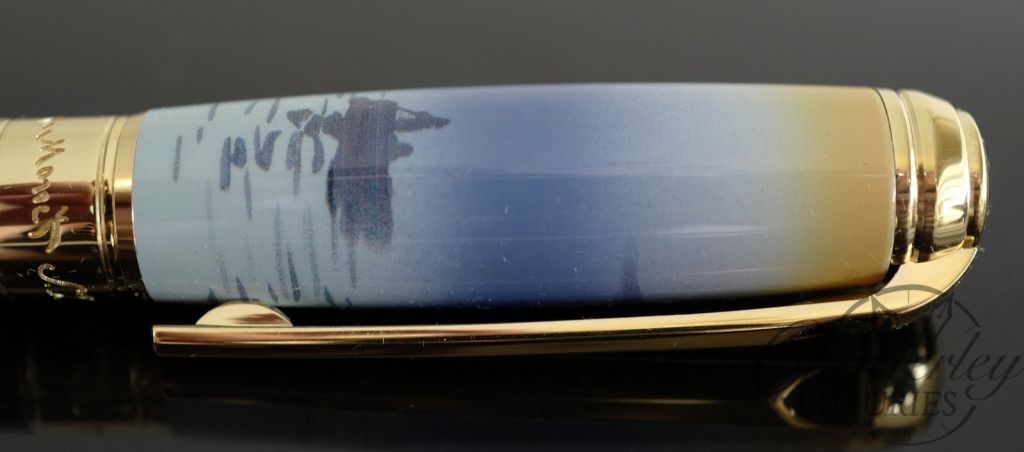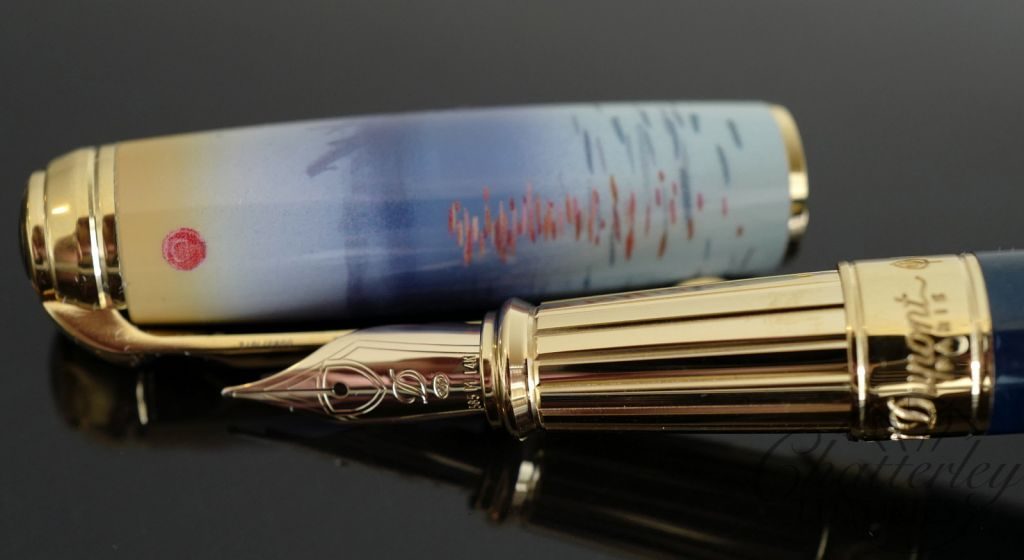 S.T. Dupont honours one of the most influential artists of the twentieth century, Claude Monet (1840-1926), internationally recognized as the founder of the Impressionist movement.
Impression, soleil levant is a painting by Claude Monet first shown at what would become known as the «Exhibition of the Impressionists» in Paris. Painted in just a few hours, this fleeting image is surprising for unusual degree of freedom in its workmanship. Judging that it could not feasibly be taken for a view of Le Havre, he entitled the painting Impression. The term, originally used as painter's jargon, was on everyone's lips by the middle of the century. It described landscape painters' growing interest in rendering an atmosphere or impression, forgoing a detailed depiction of nature. Since then the term has referred to the group formed by Monet and his friends. Today, Impression, Sunrise is a symbol of this movement. The original painting is currently preserved in the Marmottan Monet Museum inParis,theuniversallegacymuseumofClaudeMonet. Recognised as the start of the Impressionist movement, Impression, Sunrise was painted on November 13, 1872.
In honour of the anniversary it shares with Monet's ground-breaking work, S.T. Dupont salutes Impression, Sunrise in an exceptional limited edition showcasing the unique expertise of its Master Lacquerers.
Drawing on its own exceptional artisanship, this Limited Edition highlights a Line 2 lighter and writing instruments featuring blue-flamed natural lacquer with yellow gold finishes. On each piece, Monet's Impression, Sunrise is meticulously hand painted in pigments identically reflecting those of the original painting. The magnificently shifting blues together with the orange of the rising sun make this a particularly luminous collection.
Each product is delicately engraved with the signature of Claude Monet. The unique collection is limited to 1872 pieces.