Stipula Etruria Magnifica Miele Selvatico Fountain Pen with 14kt Gold Nib
This pen is lovingly used. It comes with its original box. It has an 14kt Stub nib.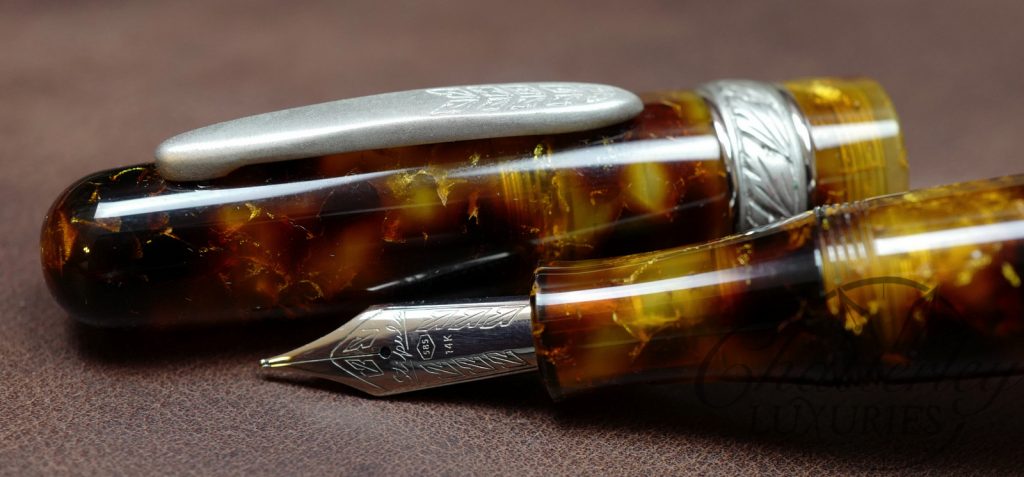 Etruria is the iconic Stipula collection, authentically Florentine in combing the lost wax casting jewelry of the clip and the band with the soft inviting lines of the cap and body.  In the Magnifica version, the pen becomes superb in size, but at the same time always light and easy to handle.  The resin material is reminiscent of wild honey, with its warm amber coloring.