Taccia Limited Edition 20th Anniversary "Whispering Pond" Fountain pen
Contact us for our Chatterley Loyalty Pricing at info@chatterleyluxuries.com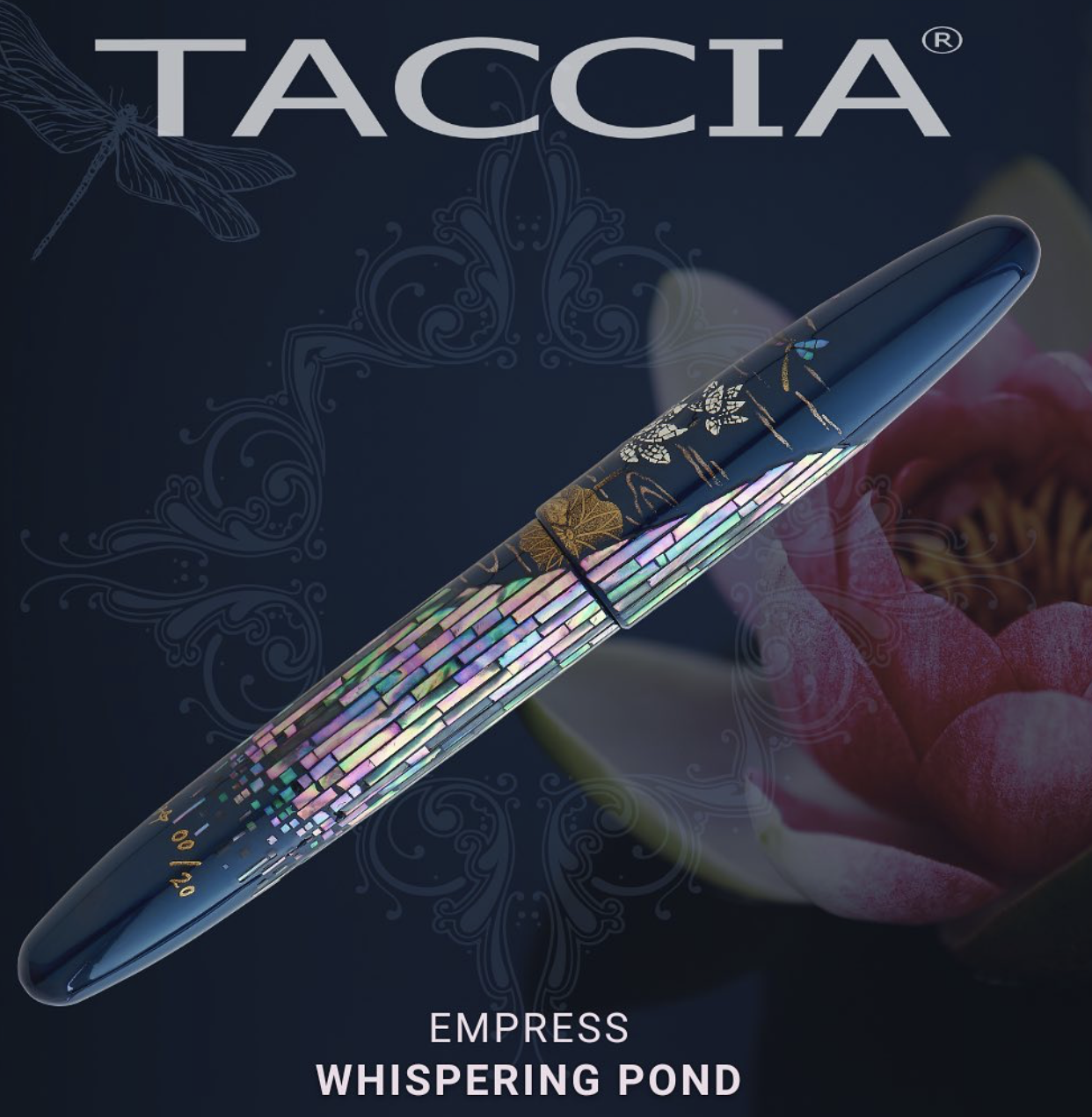 The new limited edition Taccia Miyabi Empress 20th anniversary fountain pen features the use of many Urushi and Maki-e techniques including Rankaku and Raden Maki-e, the masterful inlay of quail eggshells and abalone shell combined with expert application of Urushi lacquer for astonishing results.
The tremendous skill and time invested in creating each individual work of art that you hold and write with is clearly evident, and you will love the massive famously smooth two-toned 18K gold King of Pen nib.
It takes several months to complete the hand-laid Maki-e techniques, on the hand-polished ebonite barrel of the oversized Empress LE body. Each is fitted with a significant 18 karat gold "King of Pen" nib, made in Japan exclusively for Taccia.
These fountain pens are made by hand in Taccia's Urushi studio in Wajima, enhancing traditional inlay techniques with precious metals and lacquers. The body features natural urushi lacquer and classic maki-e techniques such as rankaku (eggshell inlay) and raden (abalone shell inlay). The airtight cushion seal cap allows for a snug closure.
MSRP $5295