Taccia Limited Edition Reserve Snow Flurry Fountain Pen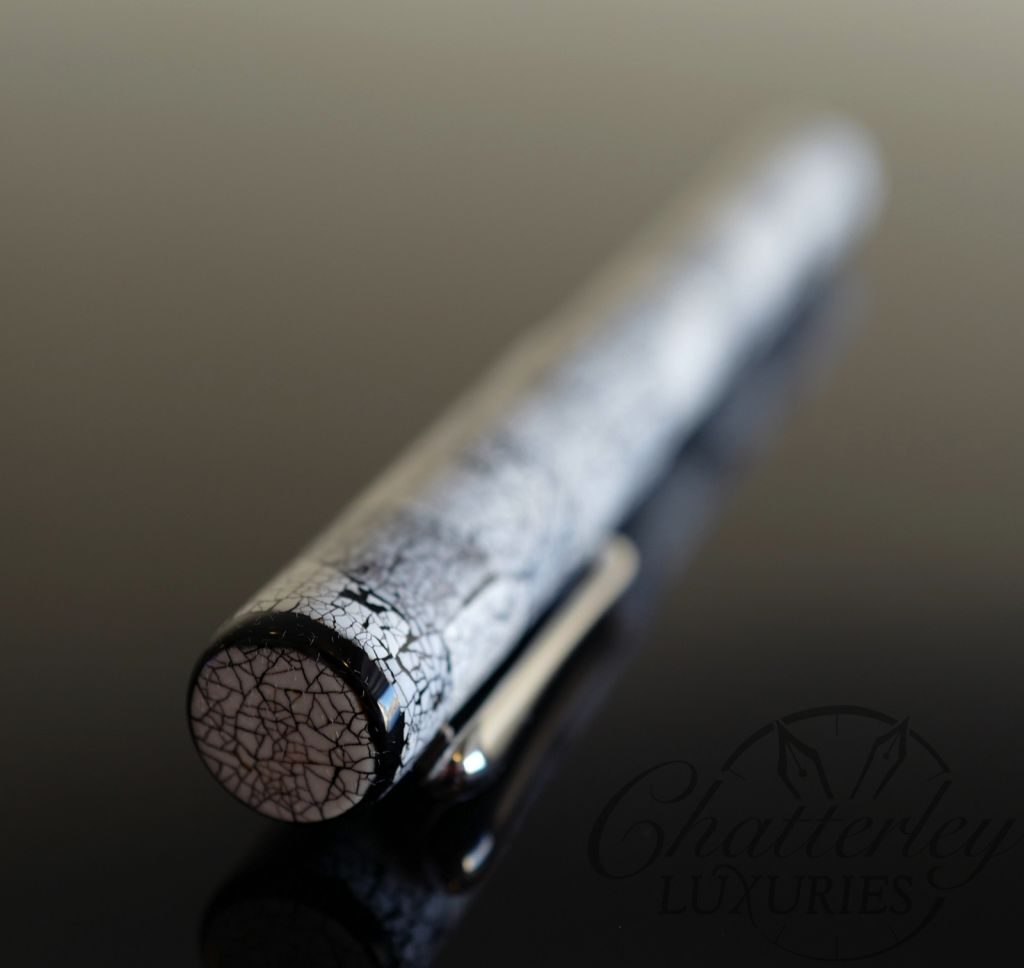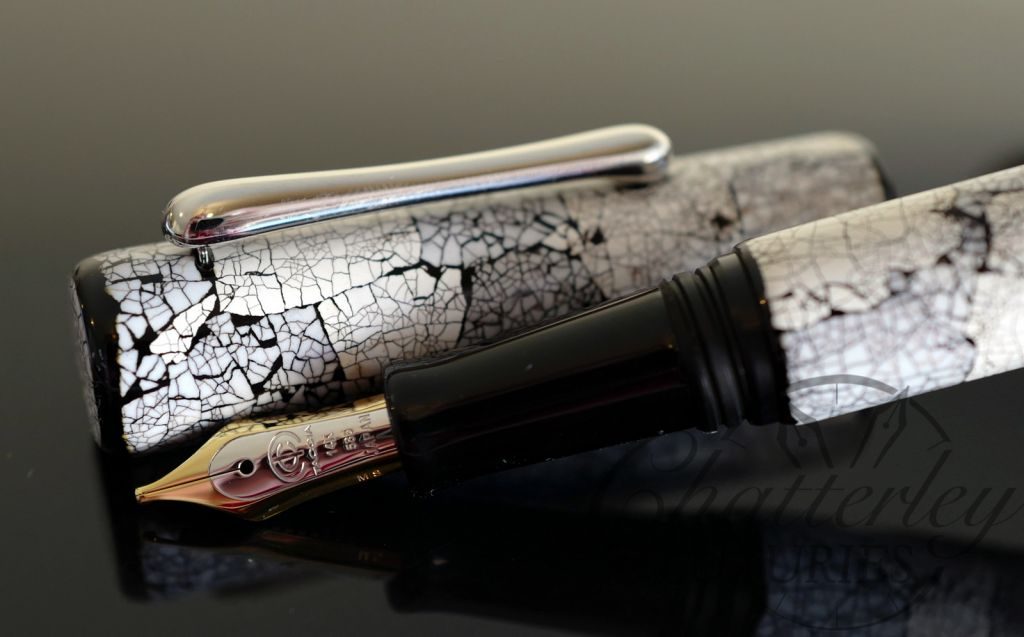 Hearkens to the middle of winter, inspired by chunks of snowflakes drifting through a dark night.
Each Snow Flurry LE™ piece is handcrafted by a TACCIA maki-e artist. Starting with a raw ebonite foundation, every piece goes through several precise molding and polishing rounds to produce a barrel fit for overlay. Various shades of quail eggshells are then inlaid on top of the barrel, and sealed with expertly coated urushi.
Limited to 50 pieces worldwide
These pens are fitted with Specialty made nibs by Sailor.