Taccia Tanto Enhanced Limited Edition Fountain Pen
Now fitted with Specialty made nibs by Sailor. Contact us for the Chatterley Loyalty Discount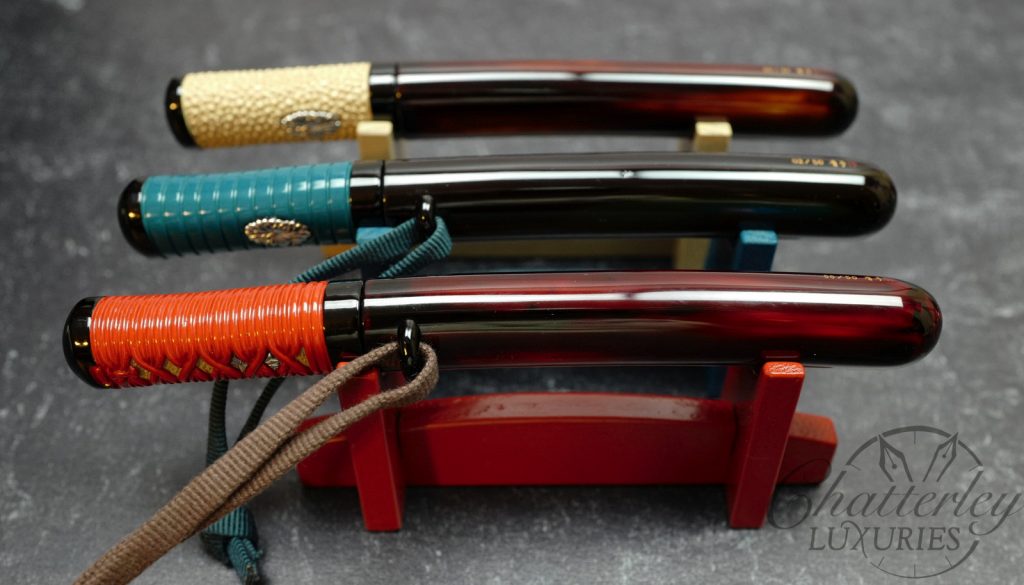 Crimson Weave Artist Proof (SOLD OUT)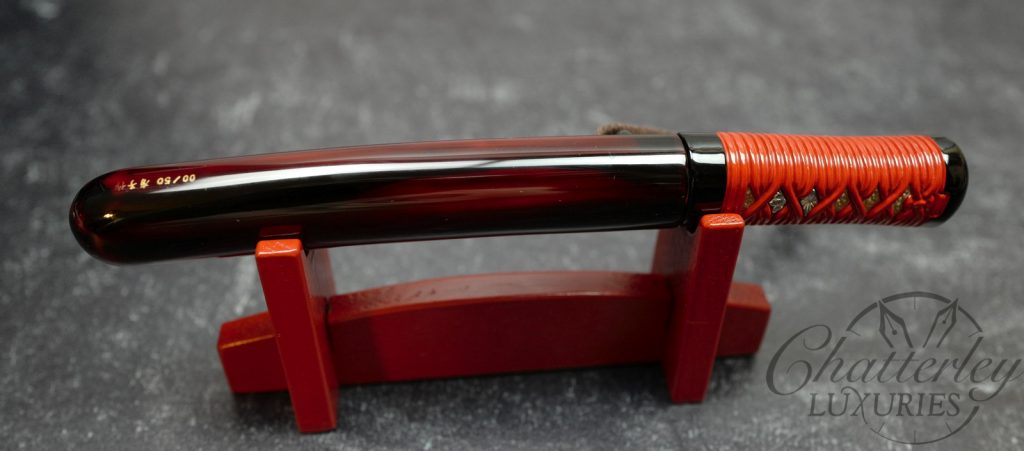 Azure Stripe Number 02/50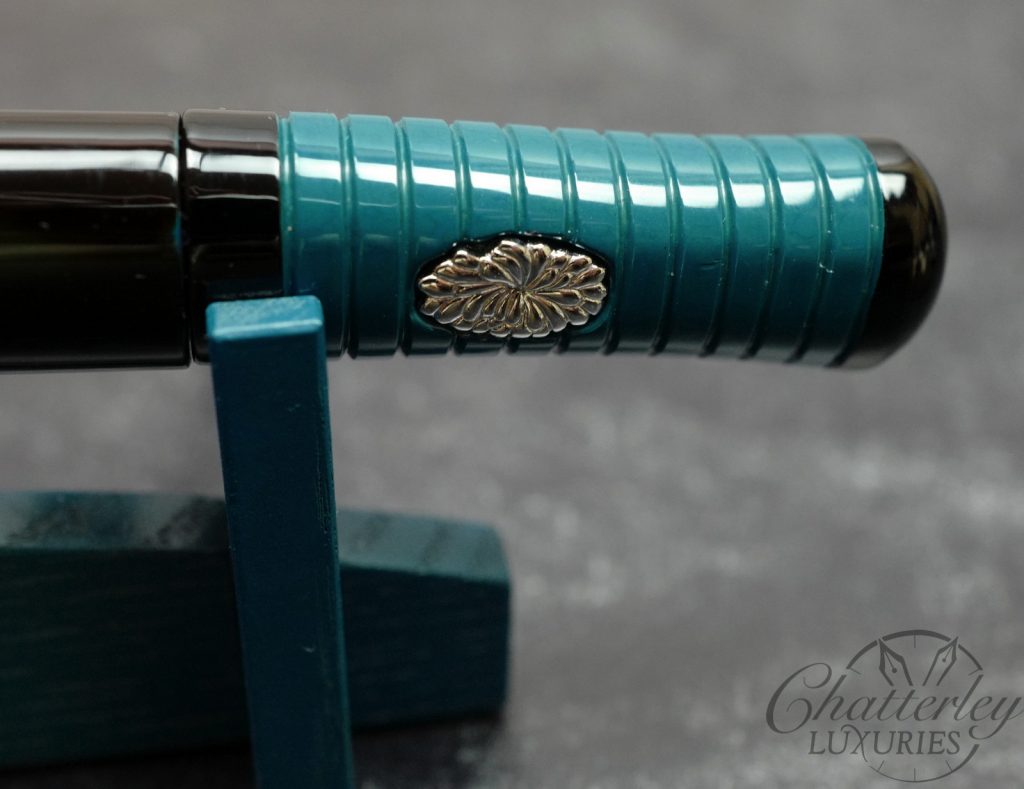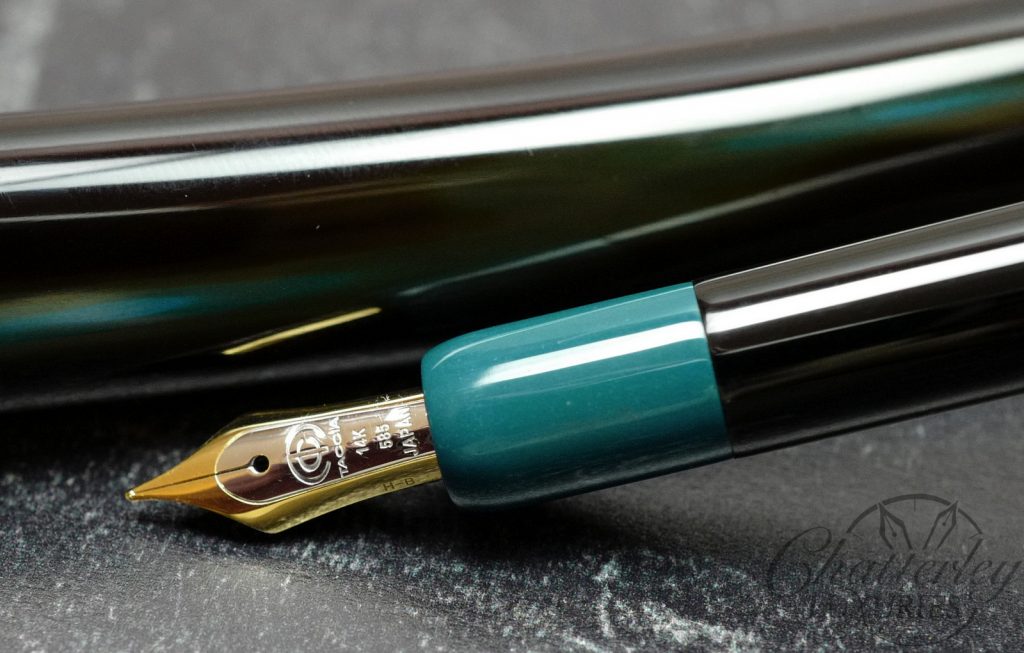 Desert Sand Artist Proof (SOLD OUT)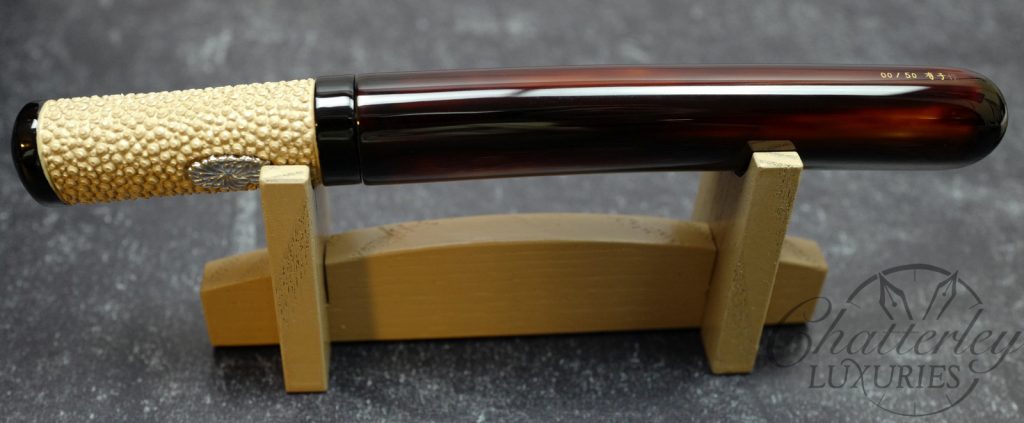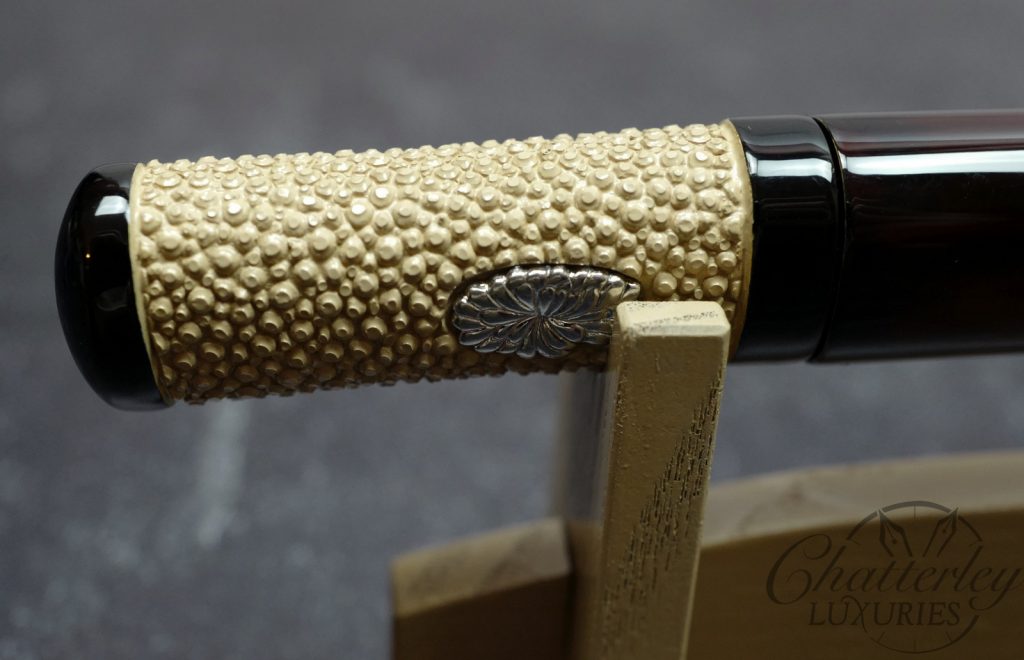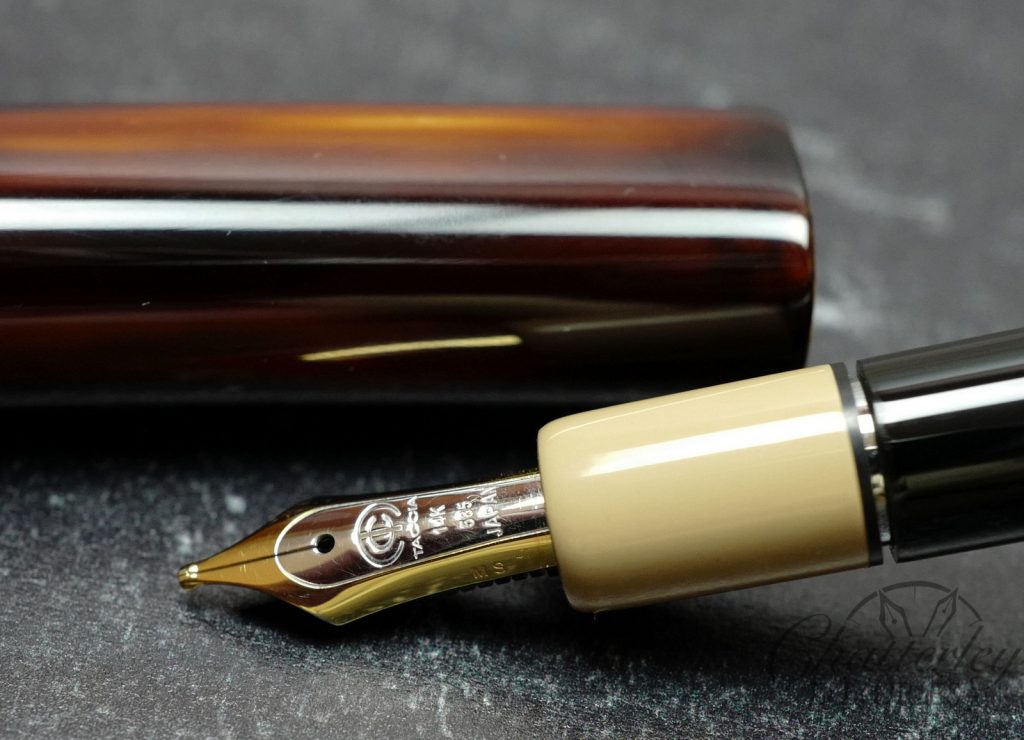 The classic Tanto LE™ is an innovative take on the traditional Japanese short sword, used by samurai in self-defense and to protect the home. We are proud to announce our second release of this rare design with our Enhanced Tanto LE™. The Enhanced Tanto LE™ builds on the strength and acclaim of the classic Tanto LE™.
Using traditional methods dating back to the 14th century, our lacquer artisan shapes and polishes each barrel by hand. Each Enhanced Tanto LE's cap is baked from clay taken from Nikita, Japan, and hand-etched and painted using local pigment from our workshop there. Each barrel has been re-designed with an airtight seal — simply pulling the cap will unsheathe the pen, just like its namesake weapon.
And each Enhanced Tanto LE™ is finished off with a sterling silver ornament and handmade silk cord. The Enhanced Tanto LE™ is available in fountain with an 14-karat gold Japanese nib. The collection is limited to 50 pieces per pattern — Azure Stripe, Desert Sand, and Crimson Weave.