Visconti-Chatterley Cosmopolitan Pearl Swirl Fountain Pen, a Visconti Pens and Chatterley Limited Edition
An exclusive made for Chatterley pens.
The second installment of Chatterley Cosmopolitans have arrived. The first version was in 3 different celluloids. This version takes the uniqueness to a new level. Every color of Resin/Celluloid is very limited.
This particular version is limited and numbered to only 3 pens worldwide. This resin is similar to the Honey Almond Voyager material, but it is different. The base resin is pearl colored, or a glossy off white. The swirls are green and brown candy stripped.
The Spiral design first seen on the Divine Proportions Fountain Pen, is a very hard shape to make. It takes workers hours alone to create and polish down each part of the pen to make sure the spirals are even, smooth and aligned.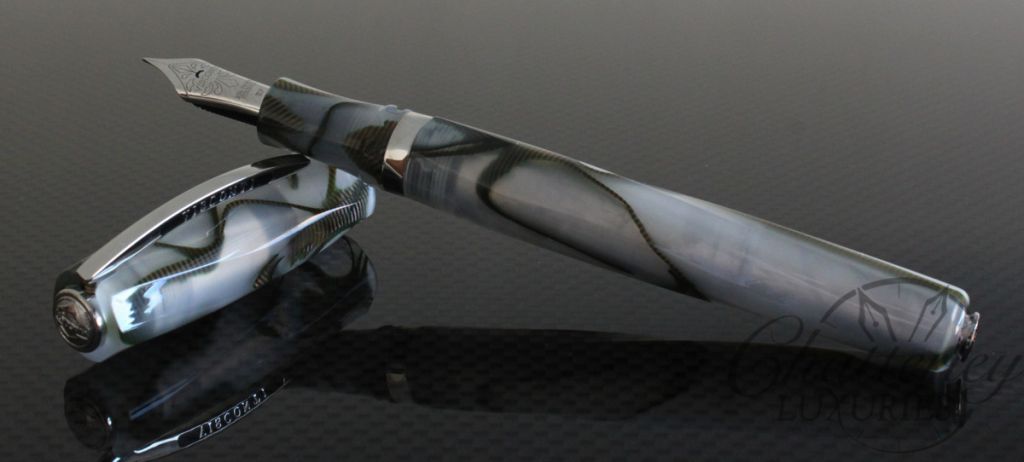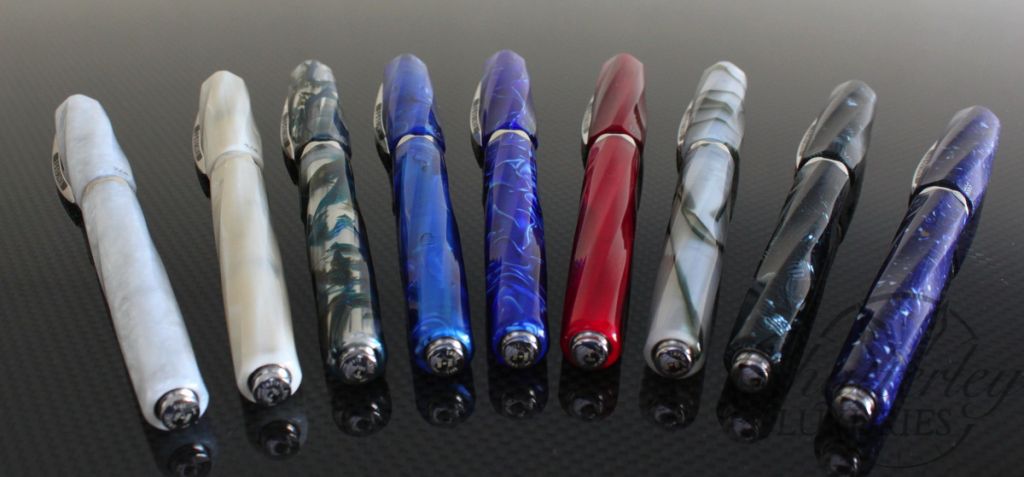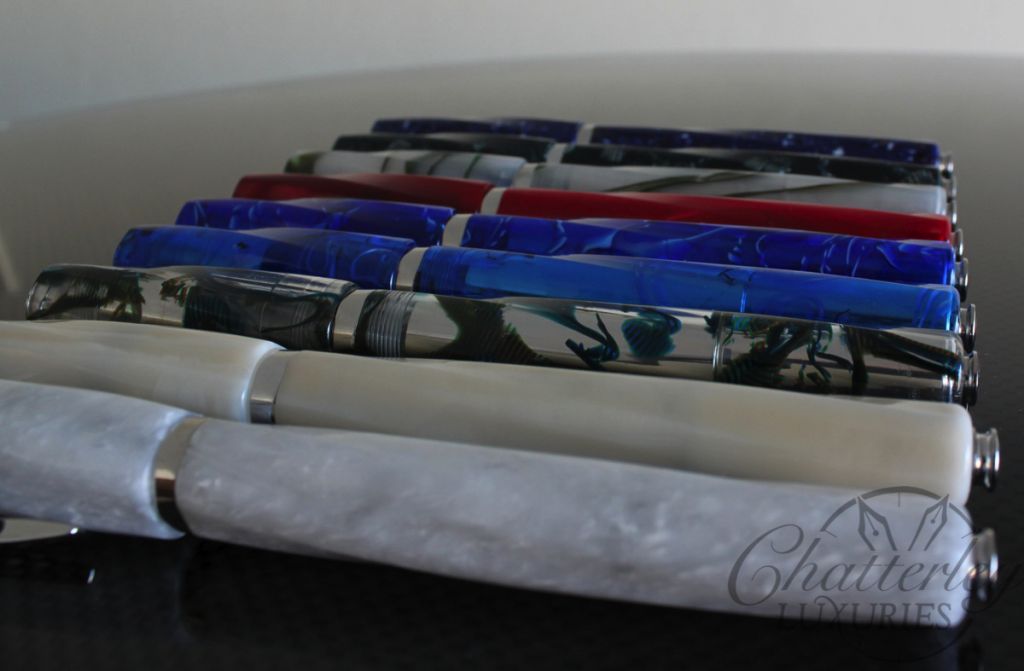 Spiral shape
Limited to just 3 pens worldwide
Sterling Silver trim
23k Palladium "dream-touch" nib in EF, F, M, B, BB and Stub
Convenient internal pull turn piston filling system
Packaging-Small Burl-wood box