Visconti Metropolis Gunmetal Gordian Knot Limited Edition Rollerball
This pen has been lovingly used.  It does not come with its box, but it does come with papers.  It is LE #113/188.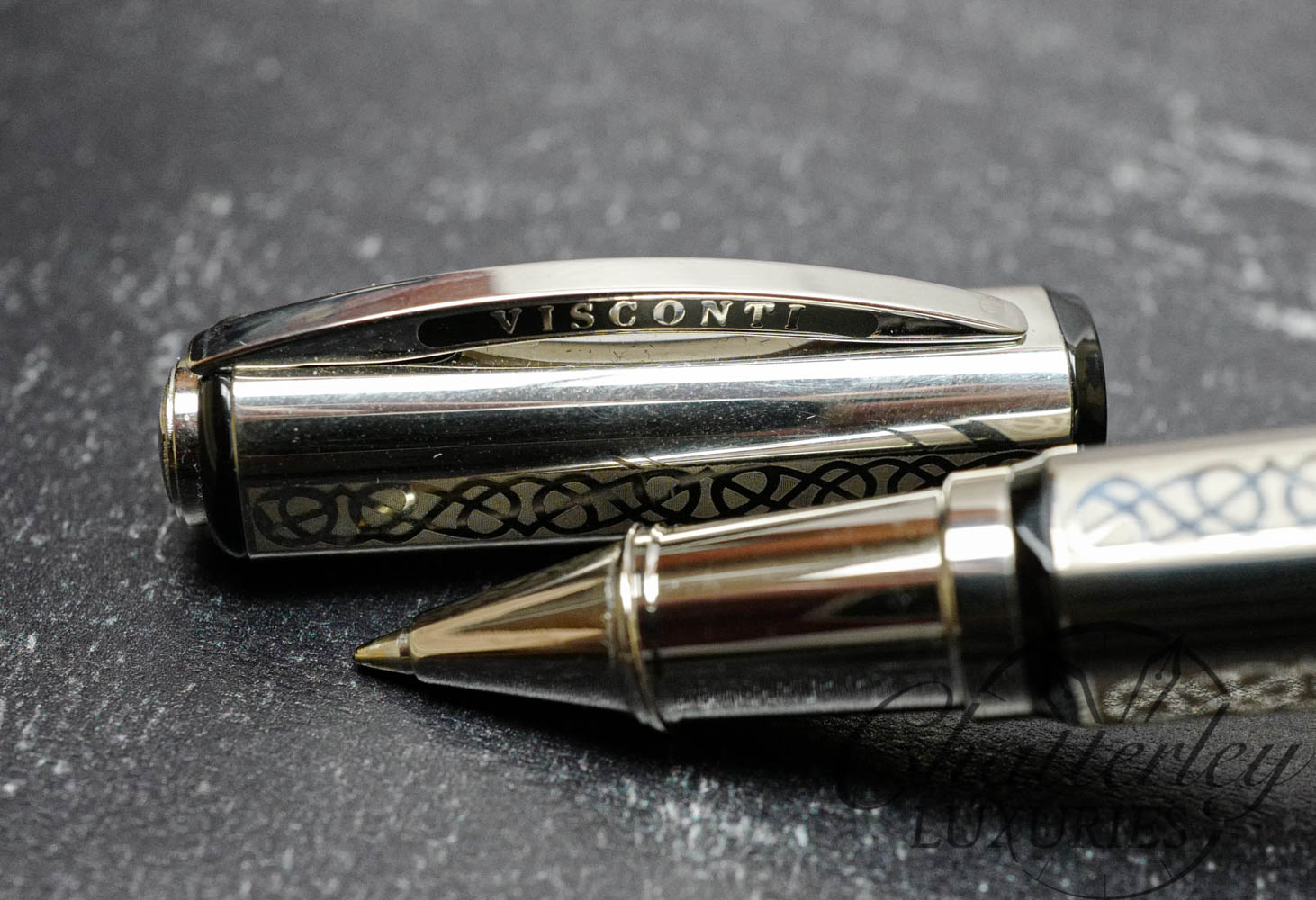 Visconti's Metropolis collection is inspired by the City of New York and its Financial District.  The Metropolis is designed with a clean, practical structure and a unique retractable system.  Over 30 components contribute to this limited edition pen.  The Gordian Knot pays tribute to the story of Gordias, king of Phrygia, who tied a very intricate knot.  His prophecy stated that whoever was able to untie it would become king of Asia.  In 333 BC after an unsuccessful try to untie the knot, Alexander the Great cut it with his sword fulfilling the prophecy.  Today the Gordian Knot is considered a metaphor for a refractory problem solved by a bold move.
The mechanics of the pen run smoothly with its retractable point. To be a Visconti, the retractable "safety" system pen was required to have a perfect built-in mechanical piston filler. The push-and-turn filling mechanism has over 30 components that operate with dependability and ease. A safety cap makes it impossible to close the pen if the point is not retracted.