Visconti Voyager Maki-e Brown & Green Meteor Limited Edition Fountain Pen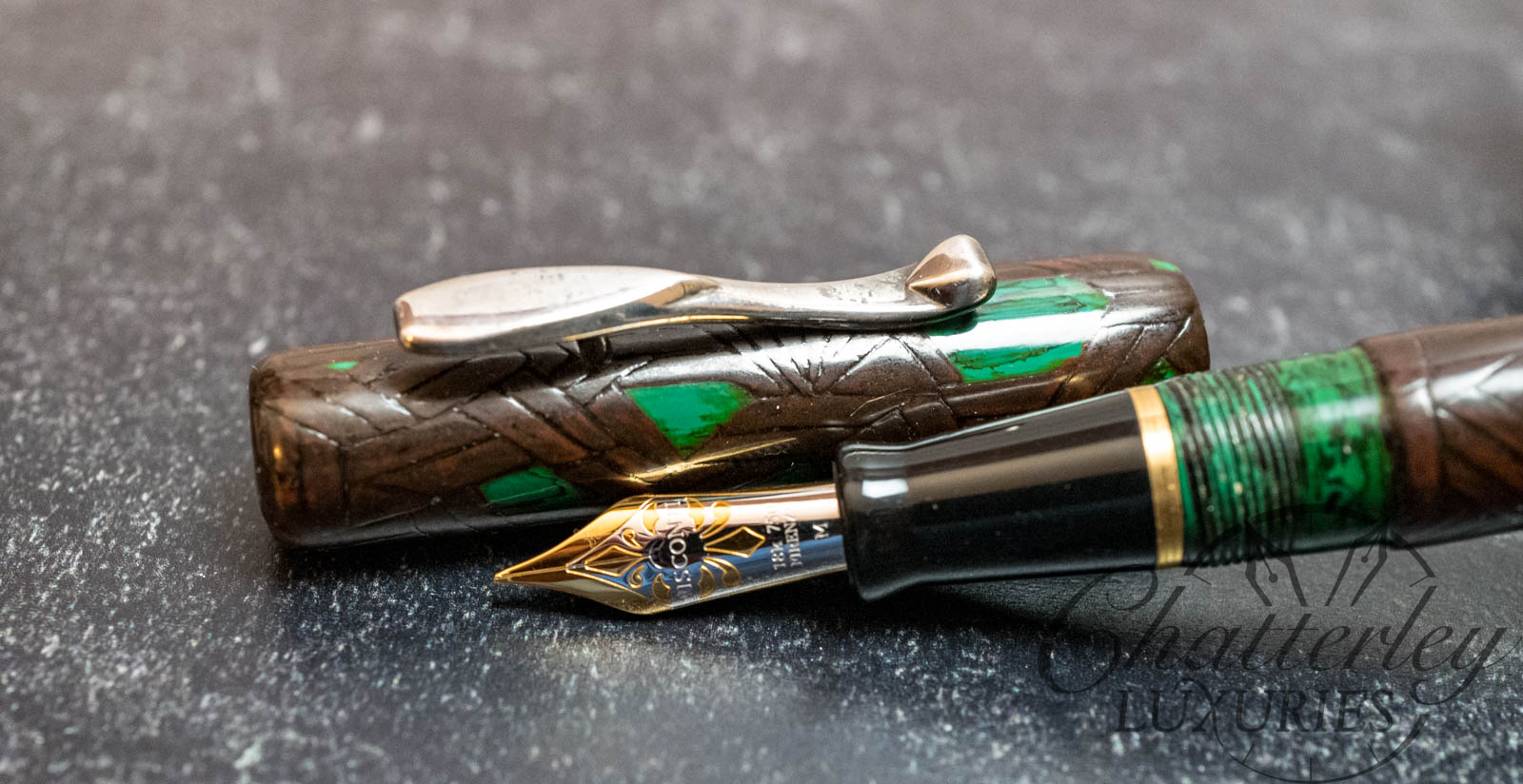 This pre-owned, but like new Visconti Hand-Painted Fountain Pen  was created as part of a limited edition of 10 pieces worldwide, and is a custom Visconti piece. The clip did have some tarnish which is quite normal for a pen of this age, but it has been polished. This pen employs Maki-e techniques using Meteorite powder.  This has an 18kt Gold Visconti medium nib and does not come with its original box.
This pen carried an MSRP of 6,000 €, when it came out around the year 2000.