Description
Wahl Eversharp DECOBAND Gold Seal Rosewood Oversized Collection Fountain Pen
Please note, that as Authorized Retailers for Wahl Eversharp, there is no discounting on the brand. But we can include free shipping. Use the coupon "DECOBAND" to get free shipping on these pens! The coupon is for $20. For my international customers, please contact me direct and I can invoice you so that you can enjoy the full free shipping benefits.
These come with the ever Popular Superflex nib.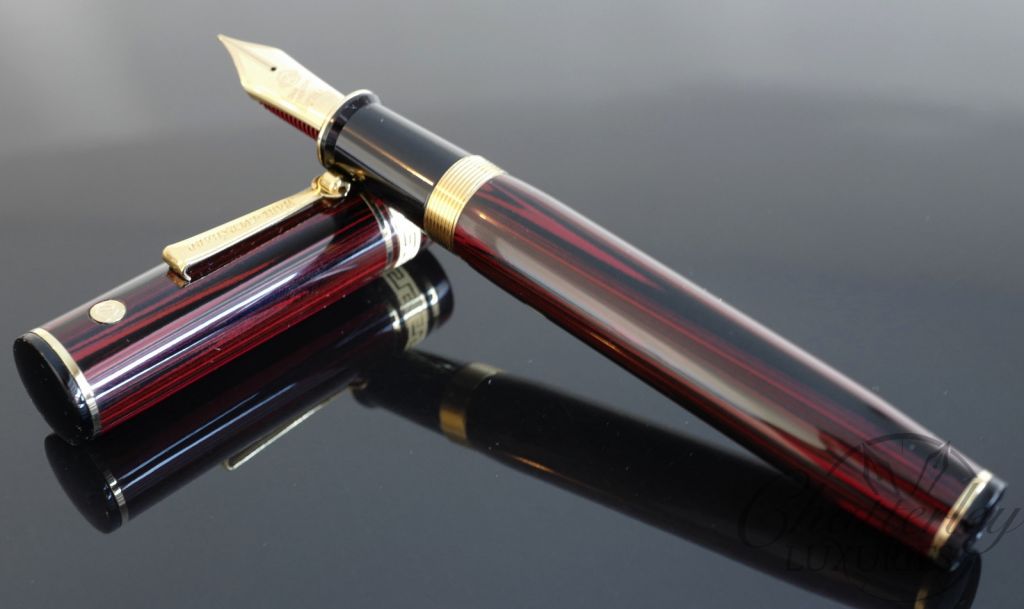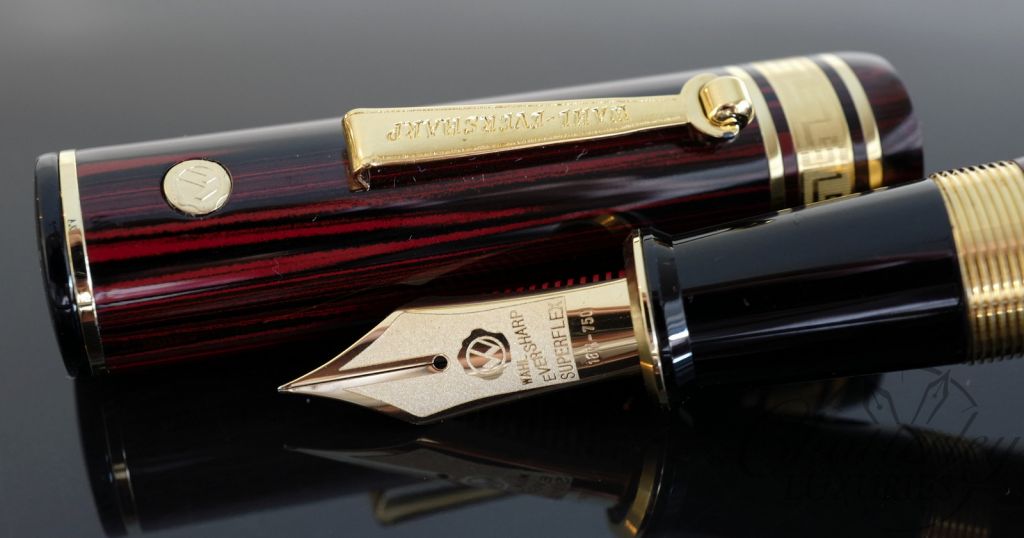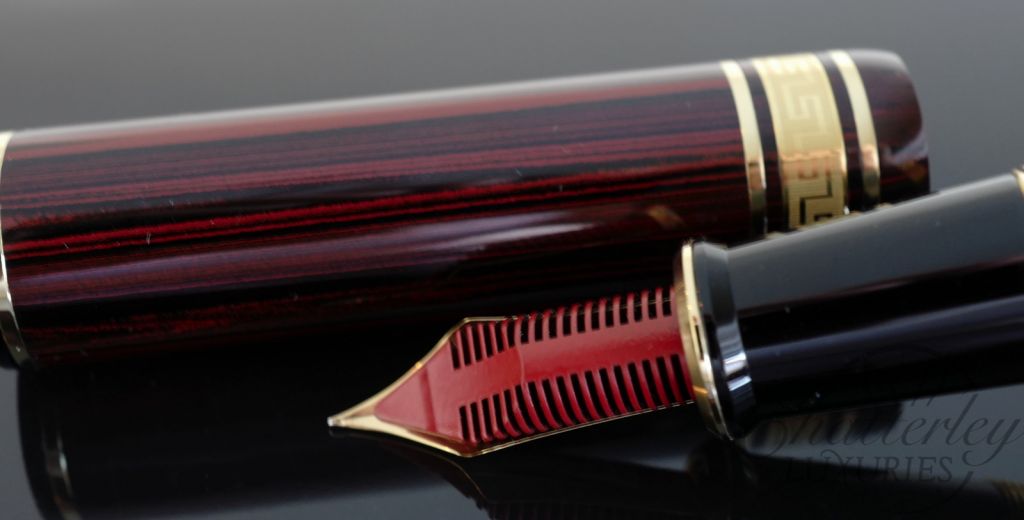 BACK TO THE FUTURE should be the caption for this wonderful pen. The WAHL-EVERSHARP Oversized DECOBAND pneumatic filling pen with SUPERFLEX or GOLDFLEX nib and 2.0ml ink capacity sets a new standard for beauty and elegance by recapturing the classic design first introduced in 1929…only bigger and better!  The pen is constructed using the finest materials available.  The pen body and cap material is beautiful Rosewood ebonite, all exterior metal is heavily gold plated and the internal mechanism is brass.
Color: Rosewood
Dimensions: 150mm long 23mm diameter at clip; 18mm diameter barrel
Material: Ebonite
Clip and trim: Roller Clip and trim heavy Gold Plated
Nib: 14K Solid Gold SUPERFLEX All-In-One nib varies from Fine to Extra Broad based on pressure applied
Ink Filling System: One touch "Chilton Style" Pneumatic filling.  2.1ml capacity
Literature: Wahl-Eversharp booklet and warranty card included