Classic Pens CP 2 Aleksandr Pushkin 1799-1837 Limited Edition Fountain Pen
This pen is pre-owned, but in perfect condition. Just has some Tarnish which is very normal for a Sterling Silver pen. It comes complete with box and papers and has a Sac filler and has a Broad nib.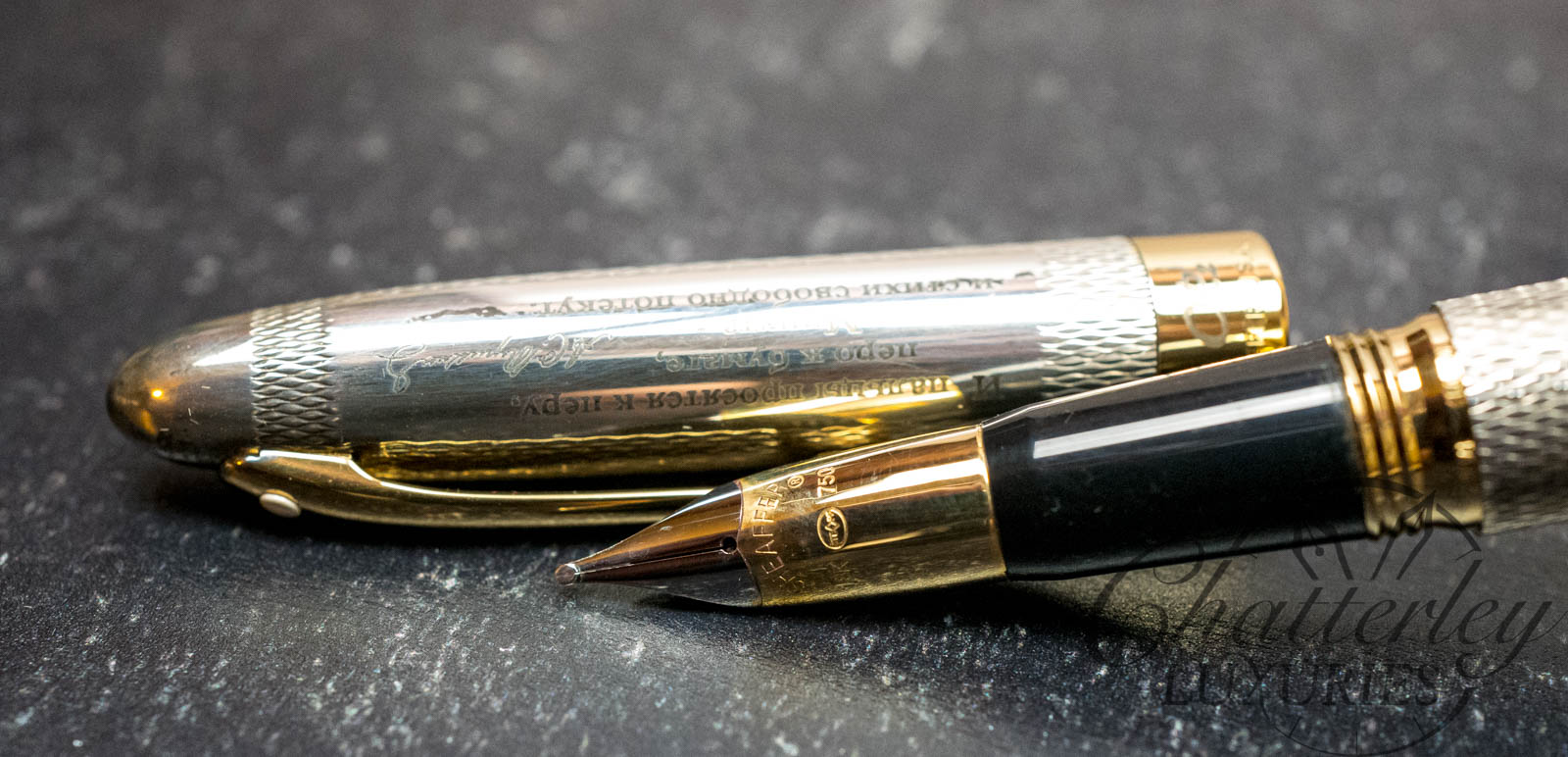 This Limited Edition Fountain Pen is the second limited edition from Classic Pens (CP) and is series CP2. It was a cooperation between Classic Pens, Sheaffer, and Pushkin Prizes, a literary awards program for children in Ireland presided over by the Duchess of Abercorn, the descendant of Aleksandr Pushkin, the founding father of modern Russian literature. The CP2 series was launched in 1993 and consisted of a limited edition of 500 pens.
The cap is laser engraved with the stanza in original Russian and Aleksandr Pushkin's signature. The stanza is one of Pushkin's most favorite phrases and translates to: 'AND FINGERS YEARN FOR PEN, PEN FOR PAPER, A MOMENT … AND VERSES FREELY FLOW.'