Cleo Skribent Ebonite Fountain Pen Blue
This pen is lovingly used and has an 14k Broad nib. It does not come with box or papers.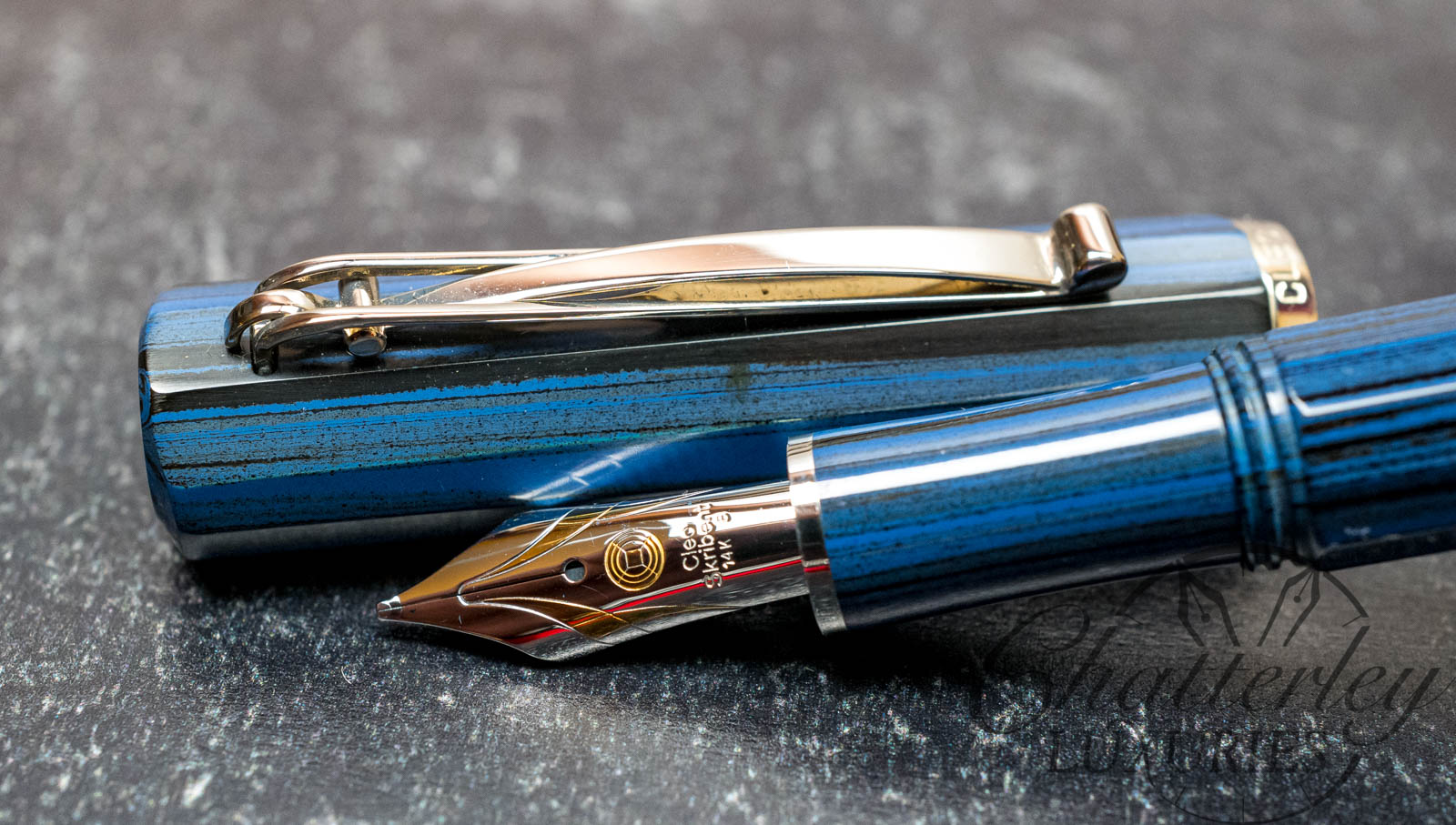 Cleo Skribent carries a tradition of creating classic beauty in modern form. This German company has been making fine writing instruments since 1965. This pen made of precious ebonite, is formed in a faceted manner consisting of a total of 11 facets. This is first here at Chatterley Luxuries. We have had many amazing faceted pens both in stock and just seen, but we have never seen a Faceted pen that had an odd number of facets. This technique makes turning of the pen more difficult. Also, the cap goes from a circular shape, to an oval by the the top of the cap. Its a very subtle change, but it adds a very unique look to the pen..
The material, Ebonite, is subtly streaked or striated long ways down the pen. The decorative clip is one of the trademarks of Cleo Skribent. Its style ist not just decorative though, its utilitarian as well as beautiful. This piece features palladium trimmings to go with the platinum plated Two Toned 14kt gold nib. Equipped with an internal piston / cartridge convertor this pen is ready to be filled and used. The nib grades available are Fine, Medium or Broad.